Achieve Your Ideal Figure with a Breast Augmentation in Rancho Cucamonga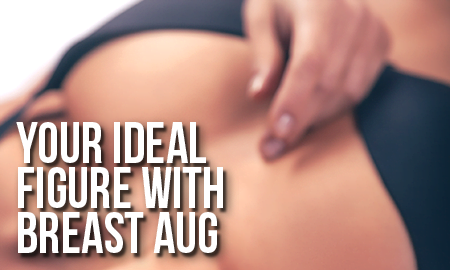 Are you self-conscious about the size of your breasts or your figure? If want to maintain a more feminine silhouette and feel better about how you look, talk to Dr. Haiavy about the benefits of a breast augmentation procedure.

Whether you've lost a lot of weight recently and have sagging breasts, or you have always been self-conscious about having smaller-than-average breasts, Dr. Haiavy can address all your concerns with a breast enhancement procedure.
Should I Get Breast Implants?
Many women wonder whether they are a good candidate for breast implants and how their figure will change after a breast enhancement procedure. The American Society for Aesthetic Plastic Surgery reports on some survey results from RealSelf.com, an online community that shares information about cosmetic surgery and treatments. The survey found that 34 percent of women who underwent a breast enhancement procedure had a better sex life and 61 percent said they had sex more frequently after their procedure.
Some other reasons why you might consider undergoing a breast augmentation procedure include:
Improved body confidence: if you want more self-confidence about your appearance or have always struggled with body image issues because of small breasts, you may feel better about yourself after getting breast implants.

More clothing options: many women with small breasts have a difficult time finding clothing that fits them properly. Getting breast implants could help to create a more balanced and proportionate figure, which can make it much easier to find clothes that fit you properly.

Restores asymmetrical breasts: if one breast is smaller than the other or your breasts vary in size and shape, breast implants will create a more balanced look.

Fuller upper body: if you have a small frame or are unhappy with the upper part of the chest area, breast implants can enhance your figure.
Getting breast implants could help you achieve your ideal look. As long as you have realistic expectations about the outcome of your procedure and are in good health, you can look forward to improving your figure and may even enjoy more self-confidence as a result.
Set up your breast augmentation consultation with Dr. Haiavy today!