5 Myths About Breast Implants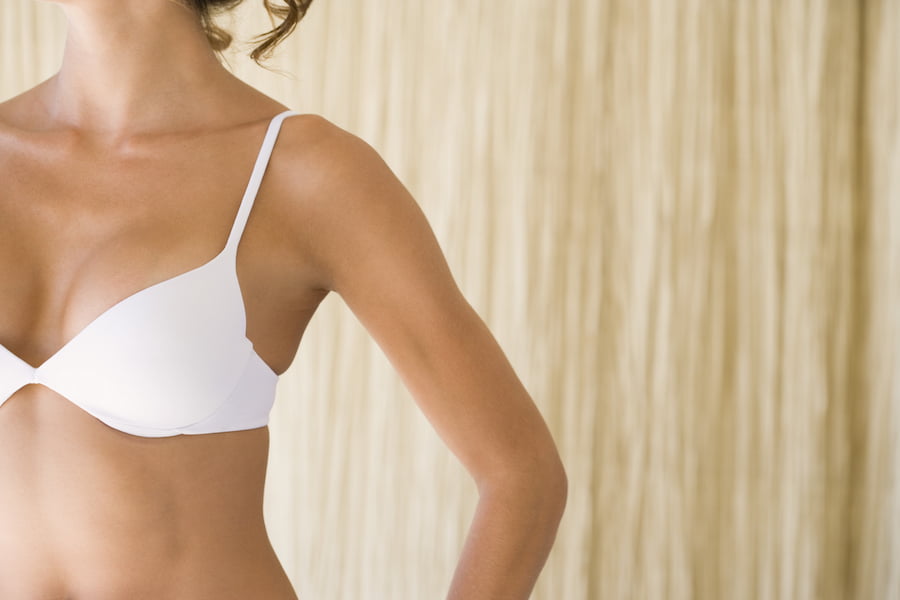 When it comes to breast implants, misinformation runs rampant. But how can you tell fact from fiction? We've put together some of the most common breast augmentation myths and debunked them.
Read on to learn more about one of the most popular cosmetic surgeries in the country.
Myth: Augmented Breasts Look Fake
It is true that augmented breasts can look fake (if you want them to!), but they can also look completely natural. In fact, advancements in breast implant technology have brought us some of the most natural looking breast implants ever—and women have a huge variety of size, shape, and projection options to ensure they get just the look the way want.
Myth: Women Only Get Breast Implants to Go Bigger
When it comes to breast augmentation, there is no such thing as one-size-fits-all—and most of our patients simply want to better fill out clothing, appear more feminine, or feel more confident in their own skin (not have Baywatch-style breasts). While size is a big consideration, it's not the only one. Many patients have an augmentation to improve symmetry or breast shape, enhance their body proportions, or even to correct a defect such as tuberous breasts.
Myth: Silicone Isn't A Safe Option
In fact, it's been found to be incredibly safe. Did you know that silicone breast implants are one of the most tested medical devices in the history of medicine? Modern silicone breast implants are also completely different from the versions that raised concerns decades ago, and each new kind has undergone extensive safety research before coming to market. In addition, all modern silicone breast implants are form-stable (in other words the silicone can not migrate in the body). In sum, silicone implants have an extremely solid safety record and low complication rates. Not only that, they feel more natural, leading to high patient satisfaction.
Myth: Recovery is AWFUL
This is a matter of opinion, as every person tolerates pain differently. However, many of our patients return to office jobs within just two to three days of surgery. Healing from any procedure isn't a walk in the park, but most patients wouldn't describe breast augmentation recovery as "awful." Discomfort can be controlled with a combination of over-the-counter pain medications, rest, and application of ice packs. Plus, an overwhelming 98% of breast augmentation patients think the surgery and recovery was totally worth it.
Myth: Breast Implants Only Last for 10 Years
This is one of the most common breast implant fallacies. Today, the majority of FDA approved breast implants come with lifetime warranties that cover implant replacement should something happen with the implant. Many patients are still thrilled with their results well after 10 years have passed.
That said, you should have your implants checked regularly and be open to the possibility of another surgery down the road. Most of the time, however, patients choose to replace their implants based on changes in their bodies or aesthetic preferences, rather than from any failure of their original implants.
Are Implants Right for You?
If you're ready to amp up your curves before summer, now is the time to start planning your surgery—and if you're in or around Rancho Cucamonga, Inland Cosmetic Surgery is here to serve your unique needs. We've covered only a small portion of the questions you might have, so if you'd like to learn more and explore options, give us a call. Our cosmetic surgeons would be glad to help design the perfect surgical plan for you.