Rancho Cucamonga Breast Augmentation
Get beautiful curves with Breast Augmentation in Rancho Cucamonga to enhance your shape
Our experienced cosmetic surgeons have extensive expertise in breast surgery, including scarless TUBA breast augmentation
Feeling happy with your shape (whether you're rocking an old tee or an itty bitty bikini) can make a huge difference in your overall confidence and add a little joie de vivre to your day-to-day—which is why breast augmentation is one of the most popular procedures in the world. In the hands of an experienced, fellowship trained cosmetic surgeon and diplomate of the American Board of Cosmetic Surgery, like Dr. Haiavy or Dr. Tower, Rancho Cucamonga breast augmentation is an incredibly safe procedure with high rates of patient satisfaction.
I was highly satisfied with my overall experience from start to finish. Dr. Haiavy and his staff made me feel so comfortable. They answered all my questions and concerns. I had a breast augmentation done and I'm so in love with the results. I couldn't have made a better decision with the practice I chose. I have already recommended all my family and friends. Real Inland Cosmetic Surgery breast augmentation patient Read more breast augmentation reviews
Whether you've always been unhappy with the size and shape of your breasts or you have noticed unwanted changes with time or pregnancy, breast augmentation can help give your breasts a boost—and finding the right look for you is a cinch, thanks to the latest advancements in surgical technique and breast implant options.
Visit our Before & After Gallery
View Breast Augmentation Results and Save your Favorites >
Is a breast augmentation in Rancho Cucamonga right for me?
The decision to have surgery can feel a little scary—and you may be wondering whether it's the right choice for you. It's important to think about why you're considering breast augmentation and what you hope to achieve with the experience.
Your breasts are out of proportion with your body or you feel like you look imbalanced
One breast is larger than the other or looks noticeably different
You don't fill out clothing the way you'd like to
Your breasts changed after having children and breastfeeding
You've lost volume and shape after weight loss
You'd like to do something to help you feel happier and more confident
You're a non-smoker in general good health
Ultimately, the best way to explore your options and learn more about the procedure and whether or not it's a good fit for you is to schedule a one-on-one consultation with your prospective cosmetic surgeon. He or she will listen to your concerns and goals, and together you determine the best options for you.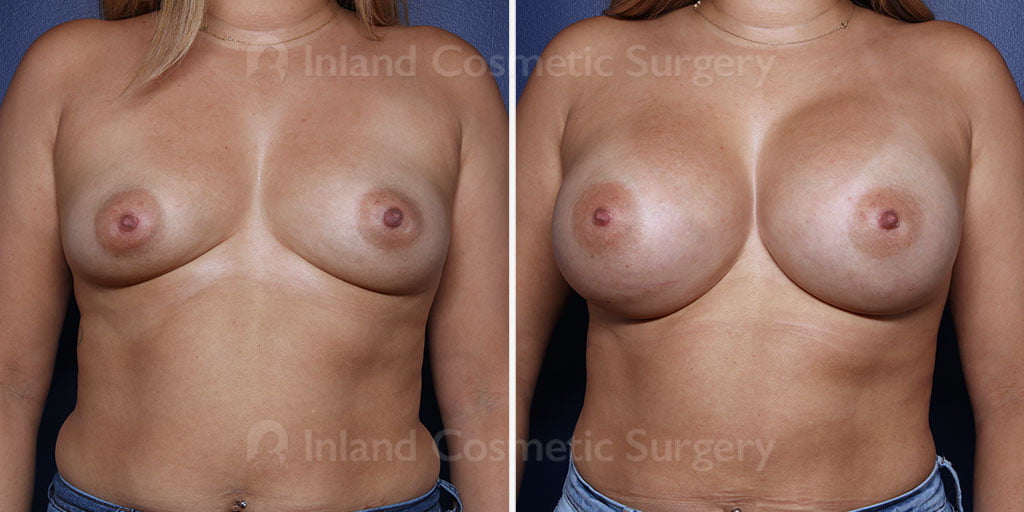 What to expect during your breast augmentation consultation
When you arrive at Inland Cosmetic Surgery in Rancho Cucamonga, you'll be greeted by one of our friendly front office staff and your patient coordinator before being shown to a room. There, you'll meet one of our superb surgeons and their nurse.
This is your opportunity to get to know your surgeon and learn about breast augmentation—and it's their chance to understand more about you, your motivations, and what you hope to achieve. Your surgeon will examine your natural breasts and make recommendations based on your personal proportions. You'll spend a lot of time talking about what to expect with breast augmentation and which breast implants will give you the look you want.
What are my breast implant options?
Whether you choose saline or silicone, large or small, the latest generation of breast implants offer a plethora of options to customize your look and allow your surgeon to tailor your breast augmentation to you. While you and your surgeon will explore implant options and determine what style is right for you, there are a few things you should start considering as you research your procedure:
Are you interested in saline or silicone breast implants?
Do you prefer a rounded or more teardrop shaped breast?
Are you more interested in a very natural look or more augmented appearance?
How concerned are you about visible scarring?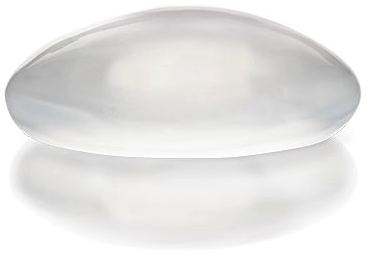 Breast Implant Options
Saline or Silicone? High or Low Profile? Round or Shaped?
Visit Our Guide »
Where will my breast augmentation incisions be?
Where your surgeon will place incisions for your breast augmentation procedure depends on a number of factors, including your preference, the natural anatomy of your breasts and body, the type of implant being placed, and whether or not your implants will be over or under your pectoral muscle.
The incisions for breast implant placement can be made in several different areas:
In the natural crease below the breast (inframammary incision)
Near your armpit (transaxillary incision)
Around the outside perimeter of the areola (periareolar incision)
In the navel (transumbiliical incision, a.k.a. belly button breast augmentation)
Our surgeons always work carefully to place incisions in natural folds to minimize the appearance of scars as much as possible. Some patients may be eligible for scarless breast augmentation, which uses the transaxilliary or transumbilical incision. Ultimately, our primary goal is to ensure your breasts look beautiful while maintaining a balanced body proportion and leaving inconspicuous scarring.
Specializing in Scarless Transumbilical "Belly Button" Breast Augmentation
Dr. Haiavy was one of the first in the United States and Southern California to perform breast augmentation through the belly button. This unique procedure virtually eliminates the three biggest concerns any patient or physician has about the breast augmentation procedure:
No visible scars: There is no cut made to the breast, nipple, or underarm
Reduced loss of sensation: Nerves are usually undisturbed & no cut is made to the nipple area
Reduced risk of infection: The procedure is performed through one small incision
For the right patient, Transumbilical Breast Augmentation (TUBA) can provide safe, beautiful results with no visible scarring on the breast—and over 3,000 of these special procedures have been successfully performed at Inland Cosmetic Surgery.
Learn more about transumbilical breast augmentation (TUBA) »
Your Rancho Cucamonga breast augmentation surgery at Inland Cosmetic Surgery
Picture it: after months (or even years) of waiting, surgery day is finally here! By this point, you should be a breast augmentation pro—you and your surgeon have finalized the details of your procedure, you know what to expect after surgery, and you're ready to follow through on this life-changing decision.
That morning, you and your designated driver will arrive at our private, JCAH accredited surgery center in Rancho Cucamonga for pre-op. After meeting briefly with your surgeon and OR staff to review the procedure and discuss any concerns you may have, it's time to get started. Breast augmentation is performed under general anesthesia, so you won't feel a thing as your surgeon works their magic.
Your surgeon will begin by making the agreed upon incisions, through which they will carefully and precisely place your breast implants. If you've chosen saline breast implants, they will be filled to the correct volume once they have been inserted. After positioning the breast implants to an optimal position, your incisions will be sutured and bandaged—and you'll be wheeled into recovery for initial recovery.
After most of the effects of anesthesia wear off, you will be able to return home, though you will not be able to drive yourself and will need a little extra help around the house for the remainder of the day.
How will I feel after breast augmentation?
Immediately after your surgery, it's normal to feel groggy and uncomfortable as your body starts recovering both from your procedure and the anesthesia medication. Expect to doze early, though you may wake up a few times throughout the night with tight or heavy feelings in the chest area.
Breast augmentation in the Inland Empire, Victorville, Rancho Cucamonga, Eastvale, and Corona
To learn more about breast augmentation and request a private consultation, contact us online or call 909-987-0899. Our Inland Empire cosmetic surgery center in Rancho Cucamonga is also convenient to Upland, Fontana, Ontario, and Riverside.