7 Reasons Why SkinPen Microneedling is the Procedure Everyone Needs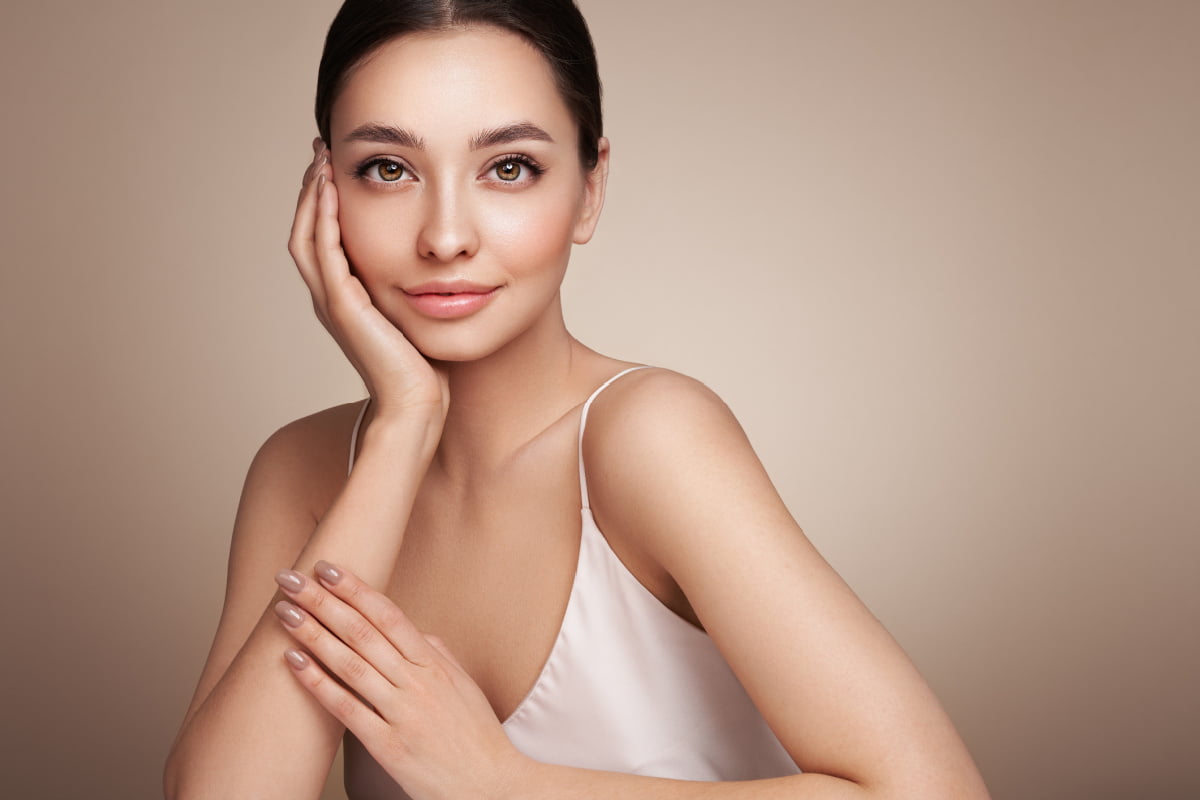 SkinPen® microneedling is the one treatment that just about anybody—that means you—can benefit from! No matter your gender or skin type, there are microneedling benefits you'll want for your own skin:
Improve fine lines & wrinkles
Firm mild skin laxity (i.e. around the eyelids or mouth)
Diminish acne, scars, and stretch marks
Help to erase age spots, sun damage, melasma, and hyperpigmentation
Reduce pore size
Not only are the results stunning, but here are 7 other reasons your complexion can seriously benefit from regular microneedling treatments.
1. Collagen induction is safe for any and every skin type
Collagen is the protein that makes your skin plump and young-looking, and elastin allows your skin to stretch and bounce back. Without fail, SkinPen induces collagen and elastin production—the #1 way to improve skin's natural appearance. The benefits of collagen and elastin are universal, so whether your skin is dry or oily, melanin-rich or fair, microneedling is effective and safe.
The benefits of collagen and elastin are universal, no matter your skin type or tone." & "A regimen of collagen-restoring treatments is the key to ageless, firm skin.
2. SkinPen® gives you totally natural rejuvenation
SkinPen relies on collagen induction therapy, a natural process that involves triggering your body's own repair mechanisms. SkinPen does this by using hair-like, sterile needles (12, to be exact) to penetrate the skin at a microscopic level and make "micro-injuries" which encourage the body to supply collagen to "heal" the skin.
This means SkinPen does not require any added chemicals to be effective. Although we often include a booster serum in the treatment (such as salicylic acid for acne), SkinPen does not need add-ons to work. If you have sensitive or allergy-prone skin, prefer a pared-down treatment, or like your beauty to be clean and organic, microneedling is the treatment for you.
3. Treatments requires zero recovery time
Compared with lasers or other collagen-inducing treatments, there's little to no downtime after SkinPen. One session takes about 30 minutes, is somewhat uncomfortable but not painful, and leaves your skin looking redder than normal (as though you had a mild sunburn). You can go ahead and resume normal activities, wearing sunscreen to protect your vulnerable skin and waiting 24 hours to apply makeup. The redness will be gone in a few days, and you'll start seeing smaller pores and renewed firmness after about a week.
4. Gorgeous-looking celebrities use it
Wondering how to get Instagram-worthy skin? Just look at Jennifer Aniston and Angelina Jolie, both of whom are rumored to be disciples of microneedling. Rumor or not, we know for a fact that their youthful, plump, and ageless skin requires a regimen of collagen-restoring treatments in order to remain firm. And of the collagen-promoting treatments available, SkinPen is the one that requires the least downtime.
5. SkinPen works anywhere on the body—hands, stretch marks, you name it!
SkinPen's benefits aren't limited to the face. SkinPen is commonly used on hands, as well, and is an ideal treatment for diminishing the appearance of stretch marks or scars (even surgical scars), wherever they are on your body.
For best results with more intensive issues—like stretch marks, acne scars, and deep wrinkles—be sure to schedule a consistent series of SkinPen treatments, as you will need anywhere from 3 to 7 sessions to optimize results and see a more dramatic change.
6. Microneedling can enhance other treatments
Thanks to the microchannels that SkinPen creates, the surface of your skin will be especially receptive to products for a short period of time following treatment. Whether we include a high-potency serum with the microneedling, follow up your treatment with a specialty facial, or you continue to use your medical-grade skincare products, they will be more effective than if they were applied on their own.
7. It's a cost-effective way to boost collagen
Microneedling session costs begin around $200. This is very cost-effective rejuvenation, compared with medical-quality skincare products and other collagen-inducing treatments, such as lasers, which typically cost at least $1,000 for a single treatment session.
Ready for your best skin ever? Visit Ahava Medspa in Rancho Cucamonga for professional microneedling.
At Ahava Medspa by Inland Cosmetic Surgery, we offer proven treatments and skincare products, as well as a range of cosmetic procedures at Inland Cosmetic Surgery. No matter your concern, we have a range of options to help you get your best skin ever! Call 909-987-0899 or contact us online to schedule your appointment or consultation at our Rancho Cucamonga practice.