Cosmetic Surgery Fellowship Program at Inland Cosmetic Surgery
Dr. Haiavy is honored to host a new generation of fantastic cosmetic surgeons at our practice
Maintaining and improving the quality of advanced education in nationally recognized cosmetic surgery fellowships is a primary aim of the American Academy of Cosmetic Surgery. The Academy is an accredited council of professionals devoted to post-graduate medical education in the field of cosmetic surgery. It is the nation's largest multi-disciplinary medical organization that exclusively devotes its educational efforts to cosmetic surgery.
Certification of advanced fellowship programs is a voluntary effort of all parties involved. The process assures fellows, specialty boards and the public that training programs are in compliance with published standards.
A fellowship in cosmetic surgery is a planned post-residency program that contains advanced education and training designed to enhance clinical skills of the surgeon.
The fellowship program is in general cosmetic surgery and is designed to prepare the fellow to take the cosmetic surgery boards. Our practice is 100% devoted to cosmetic surgery, of which 70 % is body surgery, which includes breast surgery, body contouring including liposuction and tummy tuck, and 30% is facial cosmetic surgery, including endoscopic browlifts, facelifts, eyelid surgery, etc.
For more information on The General Cosmetic Surgery fellowship program, please contact our office. For more information on the American Academy of Cosmetic Surgery and their guidelines for clinical fellowship training in cosmetic surgery or to download an application please visit www.cosmeticsurgery.org. If you are interested in applying to our program, please forward the completed application, current CV, current photograph, and three letters of recommendation to our office.
We've had the opportunity to work with a number of great upcoming cosmetic surgeons. Learn more about our current & past fellows
Current fellows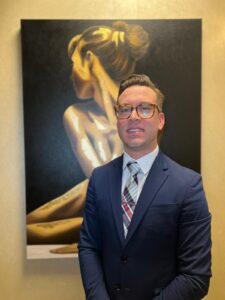 Dr. Garrett Jones is originally from Oregon, where he attended Oregon State University and earned two degrees, graduating with Honors, Magna Cum Laude. He and his daughter, Daisy, spent a semester living in Mexico while he completed undergraduate research in public health. His interest in medicine peaked in Ecuador while completing an international internship focused on healthcare discrepancies between rural and urban communities. He and his daughter then relocated to Los Angeles for medical school.
After completing medical school at Western University of Health Sciences they moved to Ojai, CA and lived there while he completed General Surgery residency at Community Memorial Hospital. Dr. Jones enjoys spending time traveling and is an active member of the Flying Samaritans with whom he travels to Mexico for surgical mission trips. He plans to continue giving back to the medical community, both locally and abroad. Dr. Jones decided to follow his passion for cosmetic surgery and complete an American Board of Cosmetic Surgery fellowship working alongside two of the best cosmetic surgeons in the country, Dr. Haiavy and Dr. Tower.
---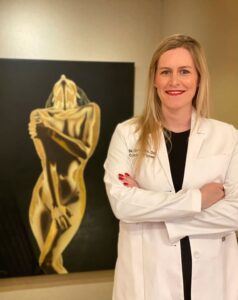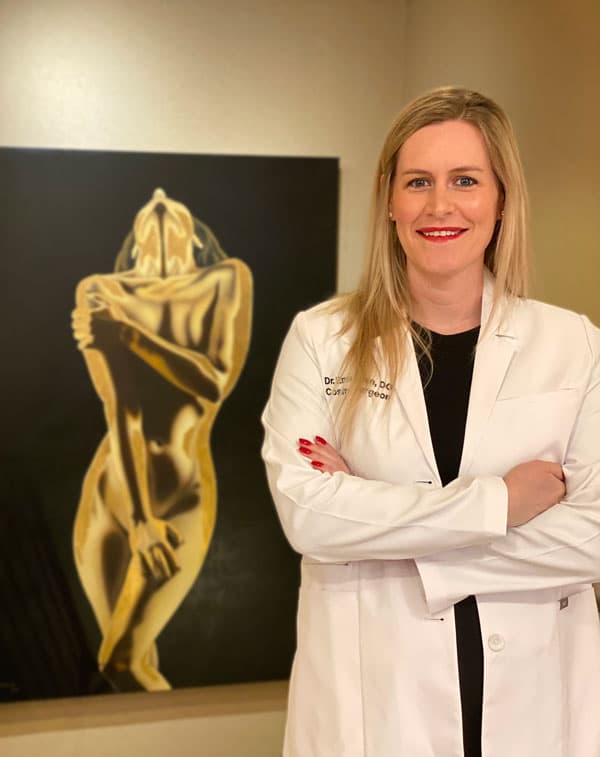 Dr. Emma Ryan is an associate surgeon at Inland Cosmetic Surgery specializing in breast enhancement, body reshaping, and facial rejuvenation. She is a compassionate general and cosmetic surgeon with an impressive pedigree. She completed medical school in Washington State at Pacific Northwest University of Health Sciences before completing a 5-year general surgery training in Phoenix, AZ where she was named Chief Resident in her final year. She was then chosen to complete her year-long cosmetic surgery fellowship at Inland Cosmetic Surgery with Dr. Haiavy and Dr. Tower. This opportunity gave her access to learn the most cutting-edge cosmetic surgery techniques and technology.
Prior to medical school, Dr. Ryan attended Augustana College, a leading liberal arts college in Rock Island, IL where she was a National Collegiate Athletic Association Captain of her swim team, as well as President of her sorority. During medical school, she lived in Anchorage, AK where she enjoyed the stunning landscape and outdoor activities such as camping, hiking, and fishing. Dr. Ryan is excited to continue learning the practice of cosmetic surgery at Inland Cosmetic Surgery in order to provide the best results to her patients.
---
Past fellows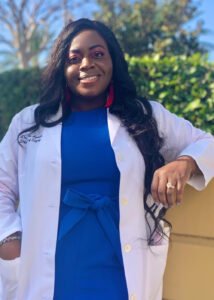 Dr. Martha Ayewah was a fellow at Inland Cosmetic Surgery. Born in Nigeria and raised in the Netherlands within a loving and supportive family, Dr. Ayewah learned to appreciate the diversity of human cultures around the world at an early age. She attended Baylor University where she received her Bachelor's Degree in Biology with minors in Chemistry and Chinese Mandarin.
After graduation, she spent a year of self-reflection in Bible College, then went on to medical school at Texas College of Osteopathic Medicine. Dr. Ayewah assumed multiple prestigious local and national leadership positions, including becoming the first Black Female National President of the Student Osteopathic Surgical Association (SOSA). Dr. Ayewah moved to Manhattan, NY where she completed a preliminary surgical intern year at Mount Sinai St. Luke's Roosevelt, and concluded her General Surgery residency at Wyckoff Heights Medical Center in Brooklyn, NY.
During residency, she realized that her love for art, design and creative projects could be expressed professionally through Cosmetic Surgery. She attended her first AACS Annual Conference during her third year and was introduced to Dr. Jacob Haiavy. After a visit to his facility a month later, she knew that she had found her perfect match for professional mentorship and practice model. She was thrilled to be offered a fellowship training position with the nationally renowned surgeons at Inland Cosmetic Surgery.
---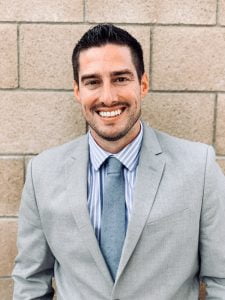 Dr. Joshua Scurlock was a fellow at Inland Cosmetic Surgery. Raised in Bakersfield, CA surrounded by a large and supportive family, Dr. Scurlock attended Whittier College where he received his Bachelor's Degree in Kinesiology and Chemistry.
After college, he detoured from his medical school aspirations to play professional American Football in Stockholm, Sweden. Upon returning to the U.S. he married his college sweetheart, Stephanie, and obtained his medical degree from St. George's University. Boston has been his home for the past six years where he completed his internship and General Surgery residency at the University of Massachusetts. Dr. Scurlock trained in multiple disciplines, from trauma surgery to organ transplantation, with his primary focus on breast, abdominal, and bariatric surgery.  He became Chief Resident and received the prestigious inaugural residency leadership award.
Dr. Scurlock's exposure to bariatric surgery patients who achieved profound weight loss drove him to pursue fellowship training with the nationally renowned surgeons at Inland Cosmetic.
His professional affiliations include the American College of Surgeons, American Society of Metabolic and Bariatric Surgery, Society of American Gastrointestinal and Endoscopic Surgeons, and the American Academy of Cosmetic Surgery.  He is also a fully licensed General Surgeon with bariatric training.
Most recently Dr. Scurlock moved to Rancho Cucamonga with Stephanie, his two daughters Ryan (7) and Rory (5), and his son Griffin (2). During his free time, he's enjoying his escape from Boston winters and re-exploring California with his family.
---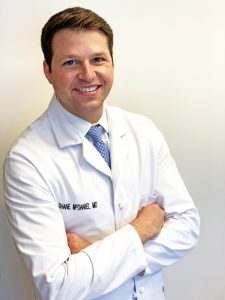 Dr. Shane McDaniel was born and raised in Summerfield, NC where he grew up on a tobacco farm surrounded by a large and supportive family. Dr. McDaniel attended North Carolina State University for his undergraduate studies and received a B.S. in Biological Sciences, graduating with honors. He was actively involved in the University Scholars Program as well as the Gamma Beta Phi Honors Society during his time at college.
Dr. McDaniel received his M.D. from the University of North Carolina at Chapel Hill (UNC). He subsequently completed an internship in General Surgery and residency in Maxillofacial Surgery. His residency focused on facial cosmetics, craniofacial surgery, trauma, and reconstructive surgery. He also has extensive training in general anesthesia and sedation techniques. He served as Chief Resident during his final year at UNC. During his internship and residency, Dr. McDaniel developed a strong interest in general cosmetic surgery that led to his decision to pursue additional fellowship training. He is excited to spend a year with the world class cosmetic surgeons at Inland Cosmetic Surgery. His professional affiliations included the American Academy of Cosmetic Surgeons, American College of Oral and Maxillofacial Surgery, and the American Association of Oral and Maxillofacial Surgery.
Most recently, Dr. McDaniel moved to Southern California with his fiancé, a critical care NP, and their black lab "Gunner." During their free time, the two enjoy traveling, attending sporting events, cooking, and spending time with Gunner. Dr. McDaniel and his fiancé are excited to be in Southern California and plan to be married this spring in North Carolina.
---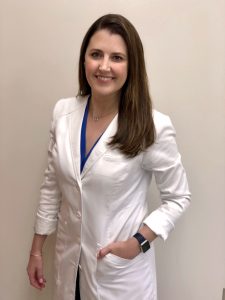 Laura Norton, MD, FACS is a board-certified and fellowship-trained breast surgeon. Dr. Norton is a Fellow of the American College of Surgeons and is board-certified by the American Board of Surgery.
She attended Indiana University for medical school, internship, and General Surgery residency. She then completed a Breast Surgical Oncology Fellowship at John Wayne Cancer Institute in Santa Monica, CA under the directorship of Dr. Armando Giuliano.
In practice, she and her colleagues helped their Cancer Center achieve its first accreditation through the National Accreditation Program for Breast Centers (NAPBC). She served as Santa Rosa Memorial Hospital's General Surgery Section Chief and as the Cancer Committee Liaison to the American College of Surgeons. Dr. Norton received the North Bay Business Journal's "Forty under 40" award and was also named a "Top Doctor" by Sonoma County magazine. Her strong interest in oncoplastic breast surgery led her to seek additional cosmetic surgical training through our fellowship at Inland Cosmetic Surgery.
---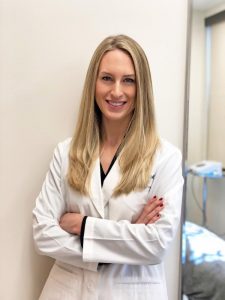 Dr. Jessica West completed her undergraduate education at Michigan State University, where she graduated from the Honors College. She earned a Bachelors of Science degree in both Human Biology and Psychology, with a specialization in Bioethics. She continued on to complete her medical degree at the Michigan State University College of Osteopathic Medicine in East Lansing, MI.
Dr. West is a Board Certified Otolaryngologist and Facial Plastic Surgeon. She completed her residency training in Otolaryngology & Facial Plastic Surgery at McLaren Oakland Hospital in Pontiac, MI. She trained at several hospitals in the greater Detroit area where she was exposed to full body cosmetic surgery. She further pursued her interests in Cosmetics training by attending several Cosmetic Surgery courses during her residency. Due to her interest and enthusiasm for the field, she then decided to pursue a fellowship in full body Cosmetic Surgery and was happy to accept a fellowship training position with Dr. Haiavy and Dr. Tower at Inland Cosmetic Surgery.
Her professional affiliations include: the American Academy of Cosmetic Surgery, the American Osteopathic College of Ophthalmology & Otolaryngology and Head and Neck Surgery, American Academy of Otolaryngology-Head and Neck Surgery, American Medical Association, American Osteopathic Association. She is also a Clinical Faculty Member at Michigan State University.
Dr. West is a native of Michigan, currently enjoying the warm weather in California. In her free time she enjoys outdoor activities such as hiking and kayaking. She is also an avid traveler and recently traveled to New Zealand, Fiji and Iceland with her husband Dan.
---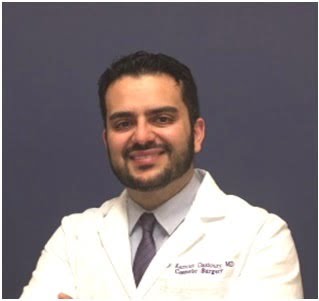 Kamran Dastoury, MD grew up in the Los Angeles area where he also received his graduate degree from University of Southern California. The then moved New Orleans where he attended LSU School of Medicine and received his medical degree. His original surgical background was in Maxillofacial surgery which included training in areas such as facial cosmetic, trauma, head & neck cancer, full body micro vascular reconstruction, and craniofacial surgery. He also completed his general surgery internship at Charity hospital, a Level 1 trauma hospital located in downtown New Orleans. During his residency, he also had extensive training in anesthesia which enabled him to attain his general anesthesia certificate in California. Being attracted to cosmetic surgery aspect of his training he applied and was accepted to our general cosmetic surgery fellowship program. Dr. Dastoury is passionate about his work and his patients. He enjoys listening to their concerns and coming up with options of treatment.He enjoys being an active member in the Academy of Cosmetic surgery through participating in society meetings, giving educational webinar presentations, and educating the public on cosmetic surgery through different venues such as social media. He also enjoys listening to Reggaton music.
---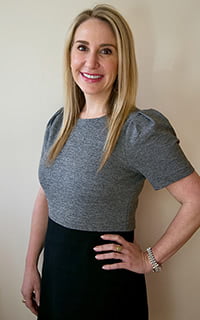 Whitney Florin, M.D. is a California native happy to be back in her home state. She grew up in Orange County but her desire to explore took her to Duke for her undergraduate degree. At Duke, she was on the Dean's List and in Phi Eta Sigma Honor Society for academic excellence. She then spent ten years in the Big Apple, specifically at Columbia University where she obtained her Medical Degree and Degree of Surgery. She was accepted into the prestigious Omicron Kappa Upsilon (OKU) Honor Society based on her academic achievements. She continued on at Columbia for her internship in general surgery and residency in Maxillofacial Surgery, where she served as Chief Resident. Dr. Florin is committed to providing care to the underserved, and has participated in medical mission trips to Nicaragua, Jamaica, and Mexico to perform cleft lip and palate surgeries. During residency, she published several peer-reviewed papers in the fields of general surgery, pathology, and pediatrics. She is a third generation physician and views providing medical care as a privilege. She treats her patients with compassion and respect. During her training, she became particularly excited by reconstructive and esthetic surgery. She was ecstatic when she was offered a position in the Cosmetic Surgery Fellowship at Inland Cosmetic Surgery. She loves being back in Southern California and spends her free time running with her dogs, going to the beach, and exploring restaurants.
---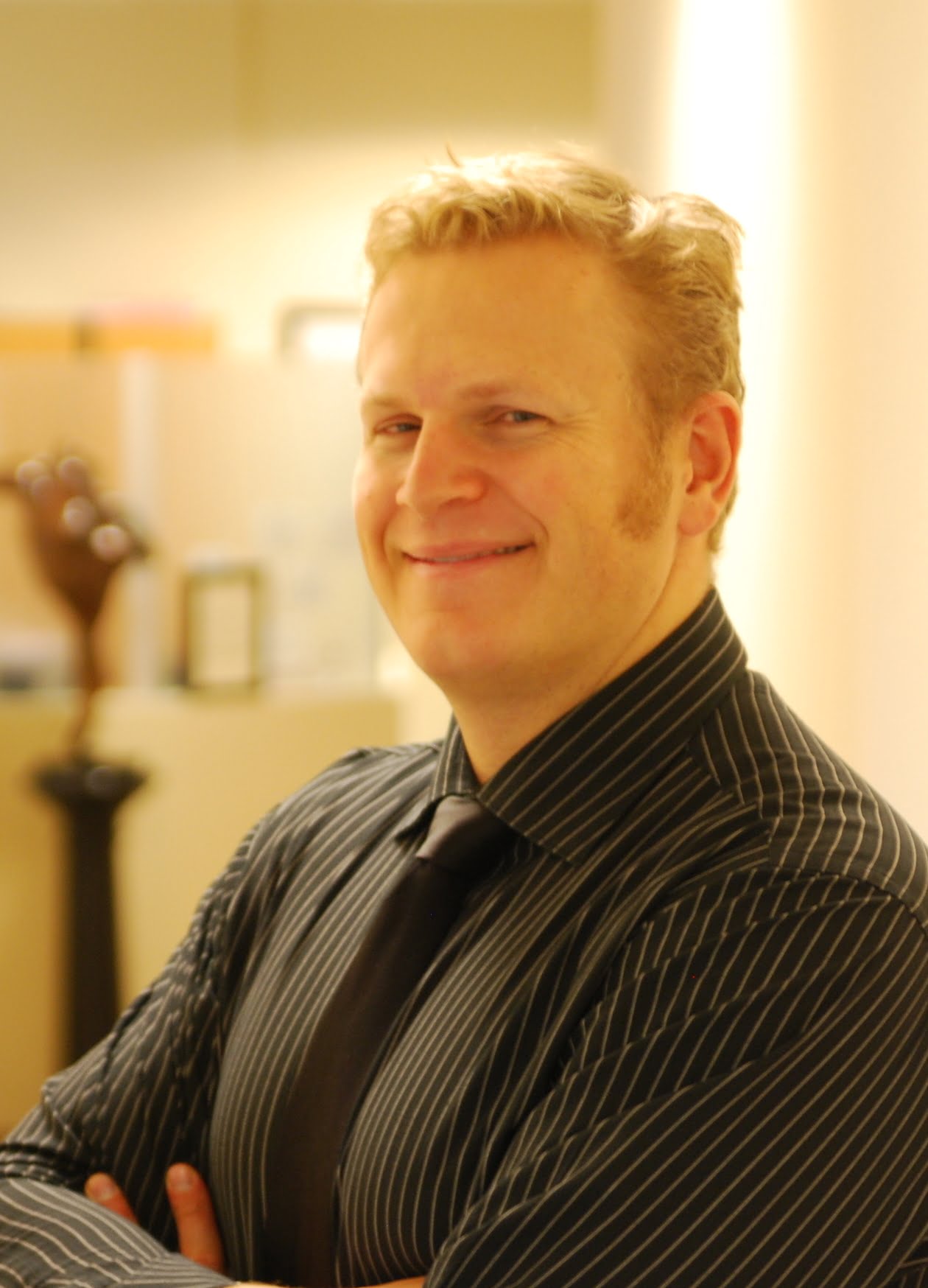 Matthew Murray, M.D. is a native of the Inland Empire born in Loma Linda CA, and raised in Redlands CA. He attended Pacific Union College in the Napa Valley. He returned to attend school at Loma Linda University where he received his Medical Degree and his Doctor of Dental Surgery. While in school he received several awards including the Dean's award for academic excellence and 1st place in multiple poster presentations. He then completed his general surgery and maxillofacial training at Loma Linda University, Arrowhead Regional Medical Center, and Riverside County Medical Centers. All three hospitals are major trauma and reconstructive centers serve many communities of Southern California.  He is a member of many professional organizations including the American Academy of Cosmetic Surgery and has numerous publications in peer review journals.
After completion of residency in June of 2012 he went into private practice, performing aesthetic, reconstructive, oral, and maxillofacial surgeries. He joined the Inland Cosmetic Surgery Fellowship to further his interest and passion for cosmetic surgery. Dr. Murray has gone on many medical mission trips to serve the disadvantaged. He has traveled to Mexico, Fiji, the Galapagos Islands, Vietnam, and Belize.  These have been tremendous opportunities to help people who have no access to health care. When not at work Dr. Murray enjoys spending time with his wife and two kids.
---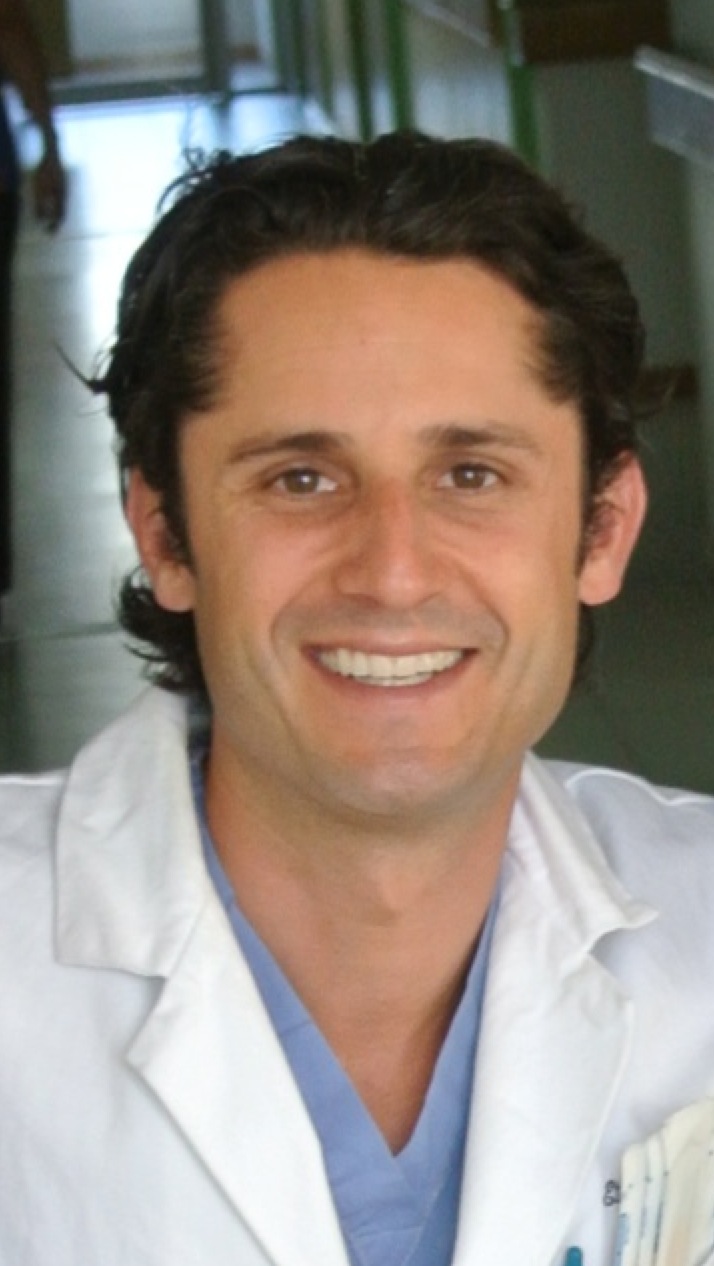 Ethan Handler, M.D. is a California native, having grown up in the beautiful central coast town of San Luis Obispo. He attended the University of California, Santa Barbara for his undergraduate studies before heading to Milwaukee, Wisconsin to attend medical school at the Medical College of Wisconsin. During medical school, Dr. Handler was inducted to the prestigious Alpha Omega Alpha (AOA) Society that recognizes the top 5% of students for their academic accomplishment and leadership. After medical school, he completed his residency in Head and Neck Surgery with Kaiser Permanente in the Bay Area. He has published multiple times in national and international medical journals.
Having a strong clinical background in facial plastics and reconstructive surgery, Dr. Handler joined the team at Inland Cosmetic Surgery to expand upon his passion for aesthetic surgery.
Dr. Handler is a 4th generation physician. With the help of great role models, he has dedicated himself to serving his patients compassionately, striving to provide the best care and excellent outcomes. He has also dedicated himself to those less fortunate, having been a part of three medical missions to third world countries, performing both general head and neck procedures in addition to cleft palate and cleft lip repair.
On a personal note, Dr. Handler is married to his wife of 2 years, Stephanie, who is currently finishing her Pediatric Cardiology Fellowship before moving on to a second fellowship in Pediatric Intensive Care at Lucille Packard Children's Hospital at Stanford. They enjoy spending time with their beautiful dog Sam, spoiling their godson Zachary, traveling, and being outdoors as much as possible.
After fellowship, Dr. Handler plans to return to the Bay Area and begin practicing cosmetic surgery, confident in the great training he received during fellowship. He is a member of the American Academy of Cosmetic Surgeons, California Academy of Cosmetic Surgeons, American Academy of Facial Plastic and Reconstructive Surgeons, and American Academy of Otolaryngology.
---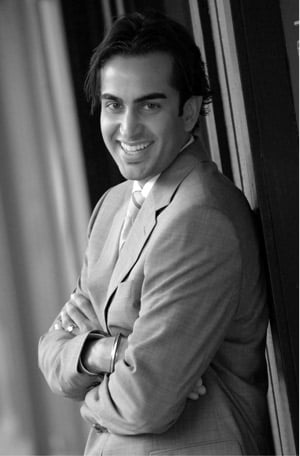 Dr. Hardeep Dhaliwal is an aesthetic and reconstructive maxillofacial surgeon who completed his cosmetic surgery fellowship with Dr. Jacob Haiavy.
He was born and raised in Vancouver, Canada to Indian immigrant parents. Growing up, Hardeep was always interested in working with his hands and this eventually led to his career as a surgeon. After high school, Hardeep attended Simon Fraser University, in Vancouver Canada, where he graduated with a First Class Honors Bachelor of Science Honors Degree. Throughout his time at Simon Fraser University he was on full academic scholarship and was on the deans honor roll list.
He continued his education and received his Doctor of Dental Medicine Degree from the top ranked Oregon Health and Science University in Portland, Oregon. During his time at Oregon Health and Science University he was ranked first in his class and contributed to multiple scientific papers and received many awards and honors both clinically and academically. He became a valued member of the prestigious Omicron Kappa Upsilon Honor Society. With his drive to continue his education and training, he attended one of the nation's top medical schools, Case Western Reserve University.
Following completion of his medical degree, he completed an internship in general surgery and residency in Maxillofacial Surgery at University Hospitals and Rainbow Babies and Childrens Hospital in Cleveland, Ohio. His residency included working at the world renowned Cleveland Clinic Foundation and the Metrohealth medical center, the level one trauma center of the region. During his residency he trained with many prominent maxillofacial, plastic and Head and Neck surgeons in Facial, Head and Neck ablative, reconstructive and aesthetic surgery. He also completed multiple externships including one with Dr. Luc Cesteleyn and Dr. Alex Lemaitre in Ghent and Brussels, Belgium. Here his training was specialized in Esthetic and Reconstructive Craniomaxillofacial Surgery.
He moved to Rancho Cucamonga in June 2012 with his beautiful wife and two daughters to join our team to complete an accredited fellowship in General Body and Facial Cosmetic Surgery by the American Academy of Cosmetic Surgery.
---

Husam G. Elias, M.D. is a Maxillo-Facial aesthetic and reconstructive surgeon. Prior to joining our cosmetic surgery fellowship, he was the head of the Maxillofacial surgery section at the internationally renowned Cleveland Clinic's Head and Neck Institute and a member of the NBA Cleveland Cavaliers medical staff.
Dr. Elias was born and raised in Khartoum, Sudan in East Africa where he obtained a Bachelor's degree from University of Khartoum graduating Summa Cum Laude at the top of his class with numerous awards of academic excellence. His interest in surgery was sparked early during his undergraduate education, he moved to the United States following his dream of becoming a surgeon. He continued his graduate studies at Boston University graduating with honors and became a member of Omicron Kappa Upsilon Honor Society. Dr. Elias received his medical degree from one of the nation's top medical schools Case Western Reserve University in Cleveland, OH.
After medical school, Dr. Elias completed internship in General Surgery and residency in Maxillofacial Surgery at Case Western Reserve University/University Hospitals Case Medical Center and Rainbow Babies and Children Hospital where he trained extensively in adult and pediatric aesthetic and reconstructive surgery of the soft and hard tissues with prominent general, maxillofacial and plastic surgeons. His surgical experiences have included facial cosmetic surgery, craniomaxillofacial surgery, trauma and cancer reconstruction as well as general and head and neck surgery; during his Cleveland Clinic's tenure he pioneered new techniques in three dimensional computer pre-operative surgical planning as well as minimally invasive facial surgery. Pursuing his interest in cosmetic surgery; he has joined our team to complete an accredited fellowship in General Body and Facial Cosmetic Surgery by the American Academy of Cosmetic Surgery.
Dr. Elias authored a number of scientific articles on facial surgery published in prestigious journals; he is a Clinical Assistant professor of Maxillofacial Surgery at Case Western Reserve University and University of Khartoum. Dr. Elias is a member of the American Academy of Cosmetic Surgery, American Association of Maxillofacial Surgeons and the American College of Maxillofacial Surgeons. He speaks fluent English and Arabic.  He is compassionate and caring and we are happy to have as part of our team at Inland Cosmetic Surgery.
---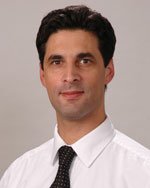 Dr. Javad Tavassoli was born in Boston, Massachusetts but lived most of his life in Jackson, Mississippi. He graduated from Millsaps College in Jackson, completing a Bachelor's degree in Biology as well as Philosophy and Religion. He subsequently matriculated to medical school and completed his medical degree at the University of Mississippi Medical Center, also in Jackson.
Having developed a strong interest in surgery during medical school, Dr. Tavassoli applied and was accepted for surgical residency in General Surgery at Memorial Health University Medical Center in Savannah, Georgia. Memorial Health is the only Level 1 Trauma center in Savannah and serves as the Tertiary referral center for a relatively large patient population in and around the city.
During his surgical training, Dr. Tavassoli has operated on over 1400 primary major cases with a total case log of over 2500 cases. His surgical experiences have included Trauma/Surgical Intensive Care, Surgical Oncology, Colorectal, Minimally Invasive surgery, Head & Neck surgery, Plastic, Vascular, Pediatric, Cardiothoracic, and Breast Cancer surgery.
After completing his Chief resident year, Dr. Tavassoli gained acceptance to our General Cosmetic Surgery Fellowship.
---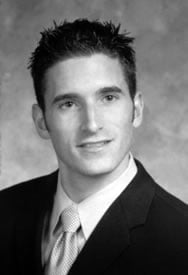 Dr. Brent Rosen received his Bachelor of Arts from Villanova University and his medical degree from the Philadelphia College of Osteopathic Medicine. He continued at Philadelphia College of Osteopathic Medicine for his Surgical Internship and residency in Otorhinolaryngology – Head and Neck Surgery and Facial Plastic Surgery.
Dr. Rosen's interest in cosmetic surgery was sparked during his residency after performing many cosmetic and reconstructive facial procedures. He has joined our team to complete an accredited fellowship in General Body and Facial Cosmetic Surgery by the American Academy of Cosmetic Surgery.
Dr. Rosen's technical skills in the operating room are exceptional. Dr. Rosen's bedside manner and compassion towards his patients is exemplary. His level of skill and enthusiasm for cosmetic surgery is highly impressive. He is personable and well loved by his patients since he goes out of his way to take care of them and discusses details of their surgery so that all the patients' concerns are addressed.
Dr. Rosen is a native of the Philadelphia suburbs and has recently returned home to practice cosmetic surgery in Bucks County, PA with his wife and three children. He enjoys spending time with his family, digital macro photography and mountain biking.
---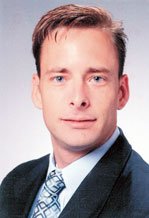 Dr. Clayton A. Frenzel attended college at The University of North Texas where he graduated Cum Laude with a Bachelor of Science in biology and chemistry. He continued his education and received his medical degree from The University of North Texas Health Science Center where he again received the honor of Cum Laude graduating number 7 out of 150 medical students. During his undergraduate and medical education Dr. Frenzel received many awards and honors both clinically and academically. Having acquired a passion for surgery during medical school he continued his post-graduate career at the prestigious University of Texas Health Science Center when he was accepted into the general surgery residency program. During Dr. Frenzel's surgical residency he was the primary surgeon in well over 1000 major chest, vascular, abdominal and breast procedures.
After successfully serving as chief resident in surgery and completing his general surgery residency in June of 2007, Dr. Frenzel continued his training in a specialized surgical fellowship in minimally invasive, robotic and bariatric surgery at The University of Connecticut/St. Francis Hospital and Medical Center. During his fellowship Dr. Frenzel worked with some of the premier minimally invasive and bariatric surgeons in the country and completed over 400 major minimally invasive and bariatric operations.
In addition, while in his fellowship Dr. Frenzel participated in many post-bariatric body contouring cosmetic procedures. Dr. Frenzel has also been involved in numerous research projects presenting his work to surgeons from around the world at many local, national and international conferences including The American Hernia Society, The Society of Gastrointestinal and Endoscopic Surgeons and The Connecticut chapter of The American College of Surgeons.
Dr. Clayton Frenzel is now practicing bariatric and cosmetic surgery in Dallas, at Advanced Cosmetic Surgery.