A Historical Look at the Perfect Posterior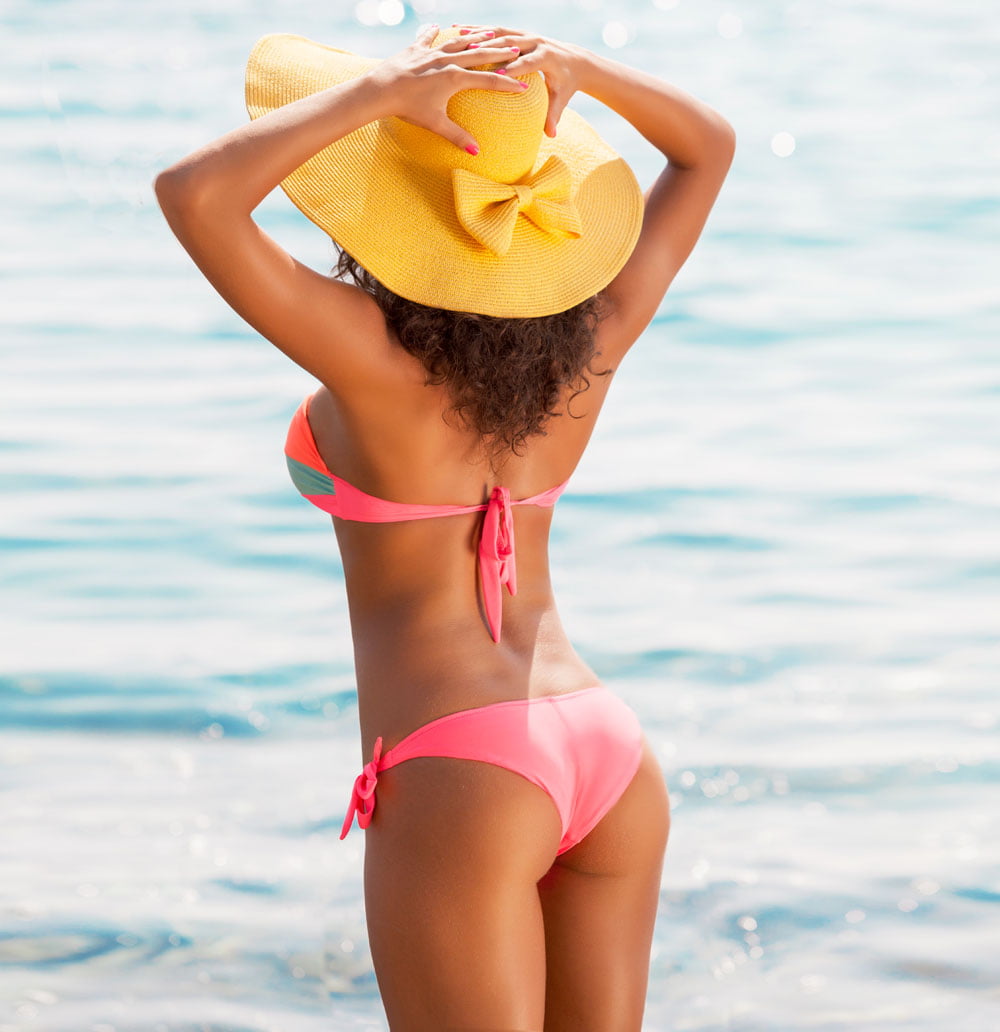 With Kim Kardashian, Beyonce, and Nicki Minaj all earning international admiration for their hourglass curves and voluptuous backsides, it's easy to surmise that curvier figures are "in." Cosmetic Surgery Times recently highlighted the recent history of the perfect posterior—and how cosmetic surgeons are helping patients finesse their curves.
"Baby got back"
Larger butts have been in fashion on and off since humanity's beginnings. Prehistoric people in Europe sculpted the Venus of Willendorf; the old masters venerated beautiful, fuller figured women in their art; pinup model Betty Grable captured the imaginations of GIs in the 40s; and J.Lo outshined skinnier counterparts in the early 2000s. Today, a voluptuous figure is still coveted. Here's a brief rundown of more recent history:
The 50s aesthetic was all about Marilyn Monroe's hourglass shape: a perky bust, cinched waist, and full hips and backside. Itty bitty waists and exaggerated hips continued to be favored over the course of the next decade.
By the late 60s and 70s, admiration of fuller curves had been replaced with a much slimmer ideal, inspired by skinny beatniks, waif-figured crowds partying at Studio 54, and the iconic model Twiggy.
Through the 80s and 90s, women were proudly showing off their augmented curves—but the focus was on the bust rather than the buttocks, which were more likely to be reduced than augmented in the US.
Today, thanks to both international and stateside cultural influences, a more "bootylicious" appearance (small, fit waist with a larger, more shapely posterior) is once again in fashion.
Given it's a rare person whose curves match whatever the current ideal may be, it's no surprise that women have been using fashion choices, exercise regimes, and cosmetic surgery to enhance their best assets. Today, the Brazilian Butt Lift is making leaps in popularity year over year. And that's not solely because curves are in fashion; it's also because it represents a considerable improvement over past buttock enhancement methods.
Augmentation isn't the only way women are choosing to enhance the appearance of their buttocks—often a subtractive approach, i.e. liposuction, is chosen to whittle the waist and make the buttocks look more shapely in comparison.
Whatever shape best reflects your personal style, if you want to make a change, it's crucial to work with an American Board of Cosmetic Surgery (ABCS) certified cosmetic surgeon who is highly experienced in body contouring. Our team of Rancho Cucamonga cosmetic surgeons would be glad to talk with you and assess your needs. If you're ready to make the most of your curves, contact us today to learn more.
Read the full article here.