9 Questions You Have About the Belly Button Breast Augmentation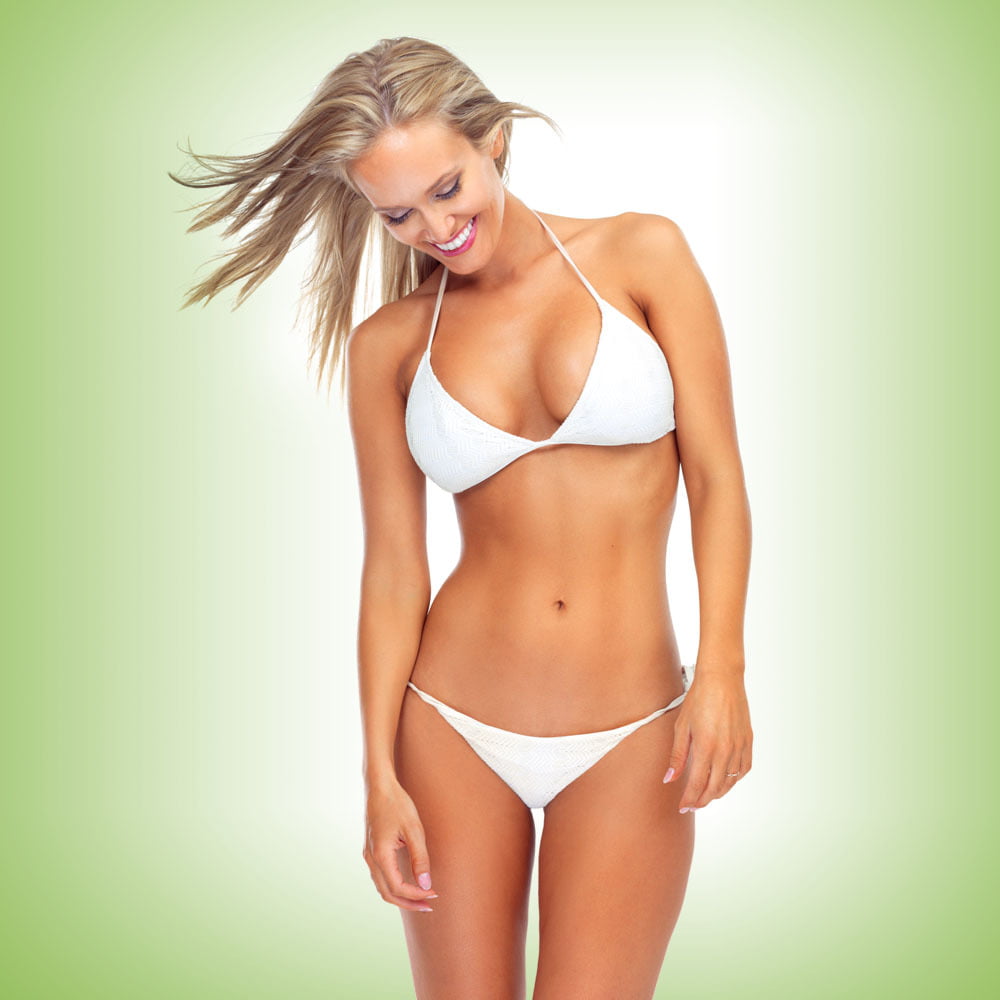 Visible scars are one of the top concerns patients have when they consult with our cosmetic surgeons about breast augmentation—they're one of our top concerns too! Our goal is to help you make natural-looking improvements that no one else can tell came with surgery, and minimizing scars is a key factor in achieving this goal.
While there is no such thing as truly "scarless" breast augmentation surgery, the transumbilical, or TUBA breast augmentation, comes close. This highly specialized technique involves only a single incision in the natural folds of your belly button. Once healed, it's virtually invisible.
To help you better understand the benefits and limitations of this procedure, we've answered some frequently asked questions about breast augmentation via the belly button.
What are the benefits of TUBA breast augmentation?
The lack of a breast scar is an obvious advantage of TUBA breast augmentation—but there are other perks to the procedure, including:
Reduced risk of infection. The limited incision reduces exposure to external bacteria.
Virtually eliminates risk for loss of nipple sensation associated with breast incisions.
TUBA breast augmentation recovery is often shorter, with less discomfort. There is much less tissue cutting with this technique, which usually leads to reduced pain and swelling and less downtime.
Belly button shape and size can be improved during the same surgery with no additional incisions or recovery.
How is TUBA breast augmentation performed?
TUBA breast augmentation is performed endoscopically, through a small J or C-shaped incision in the navel. The surgeon uses special instruments to create a pocket, or space, for your breast implants with the assistance of a tiny camera for vision. Each unfilled saline implant is inserted through the incision, carefully placed, and filled to the desired volume. Following surgery, the incision is closed, leaving no scarring on the breast.
Is TUBA breast augmentation safe? And will my results look as good as other methods?
When performed by a highly qualified cosmetic surgeon with specific training and experience in the procedure, transumbilical breast augmentation has an excellent safety profile. The same can be said about other breast augmentation techniques, but surgeon choice is even more important when you want TUBA.
Why? Surgeons who do not favor the procedure cite the difficulty in achieving breast symmetry and properly positioning implants from the navel access point. These surgeons are right to be concerned—TUBA breast augmentation is not an "easy" technique to learn, and unfortunately we do see poor outcomes from inexperienced surgeons (believe it or not, some doctors only take a weekend course in this complicated technique).
We don't tell you this to scare you, but to emphasize the importance of doing your research before choosing a cosmetic surgeon for your TUBA breast augmentation. To ensure your safety as well as the beautiful outcome you deserve, verify a cosmetic surgeon's training, board certification, and experience. Look for someone who has done hundreds (or even thousands) of TUBA surgeries, performs them on a regular basis, and operates exclusively in an accredited surgical facility. Also, view plenty of before and after photos and read patient reviews to get a feel for what you might expect.
What are the limitations of the TUBA technique?
Pros of TUBA outweigh the cons for many patients, but there are some limitations:
Only saline implants can be used
Very lean patients, or those who have scarring in the path of tunneles, may not have an adequate fat layer to create a "tunnel" for implant placement.
We cannot combine a breast lift with augmentation using only the belly button incision
No single breast augmentation technique is right for every patient, and a reputable cosmetic surgeon will take into account your anatomy, goals, desired implant type, and other factors to ensure the procedure is the right fit for you.
Can implants be placed under the muscle with TUBA breast augmentation?
Yes. Cosmetic surgeons who are true TUBA breast augmentation specialists can successfully perform submuscular breast augmentation through the belly button incision. This is another reason to verify your cosmetic surgeon's training and experience with this procedure: endoscopically creating a breast pocket requires highly advanced skills and training.
Can you get silicone implants with the belly button incision?
This may be the only real "downside" to the TUBA breast augmentation—it can only be performed with saline implants. The uninflated shell can be moved easily up through the belly button incision and into the breast pocket, being filled at the time of surgery. Because silicone implants come prefilled, we must use another incision location. If you wish to avoid a breast incision but want the feel of silicone implants, consider transaxillary breast augmentation. Transaxillary incisions are located in the armpit.
What will my belly button look like after surgery?
The incision is made in the natural folds of the upper belly button. While you will temporarily have sutures there, a skilled cosmetic surgeon will create an incision that, once healed, either preserves your natural belly button shape and size, or improves upon it.
If TUBA breast augmentation is a good option, why don't many surgeons perform it?
Just as we all have our preferred methods for doing our jobs, each cosmetic surgeon has preferred techniques for breast augmentation, which they will often tout as "the best" way to get the results you want.
Most surgeons are first trained in breast augmentation using direct breast incisions—under the breast or around the areolae—and thus they are more comfortable using these methods. These doctors are simply offering what they personally do best: breast augmentation with breast scars.
Because TUBA is a highly specialized method which requires more advanced skills, far fewer surgeons have trained in and gained experience in it. But the fact that it's less common doesn't mean it isn't a superb option for saline breast augmentation: cosmetic surgeons who are highly experienced in TUBA can achieve consistently beautiful outcomes, without scars on the breasts.
Will my implant warranty be voided if I get TUBA breast augmentation?
There is a myth circulating that breast implant manufacturers void their warranties if implants are inserted via the belly button. This is not true. Moreover, transumbilical insertion of empty saline implants does not compromise their integrity in any way—we do not use anything sharp around them (or your breasts)!
Have more questions? Contact us for answers.
The best way to learn more about all of your breast augmentation options is to consult with an experienced cosmetic surgeon. Among the first cosmetic surgeons to perform the procedure in southern California, Rancho Cucamonga TUBA breast augmentation specialists Dr. Jacob Haiavy, Dr. Irene Tower, and Dr. Emma Ryan. have performed over 3,000 successful transumbilical breast augmentation procedures to date. They will be happy to meet with you for an open, honest discussion and help you choose the right option to achieve the breast contour you desire. Contact us today!