THE REAL REASONS WHY PEOPLE CHOOSE COSMETIC SURGERY
There is a wide variety of reasons why people decide to get cosmetic surgery in California. Learn what the 3 real reasons are!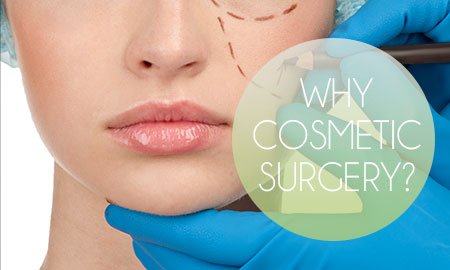 More than 1.5 million cosmetic surgeries were performed last year. That's a lot of people going under the knife, which leads many to ask, "What inspired the decision to have cosmetic surgery?"
There is a wide variety of reasons why people decide to get cosmetic surgery. If done the right way – that is, by a board-certified surgeon – the essence and foundation of your natural beauty can be preserved.
YOU THINK I'M HOW OLD?
Possibly the #1 reason why people choose to get cosmetic surgery is aging. It doesn't happen overnight, and we hardly even notice it ourselves. It's a gradual process that, one day, becomes evident to you when a friend or family member points out those bags under your eyes, your cracked, thinning lips or your skin's dryness on the top of your hands. This can be a wake-up call for a lot of people, and some decide that surgery or a non-invasive procedure is their answer.
PREGNANCY & THE MOMMY MAKEOVER
Just as each pregnancy is different, each woman has her own agenda on how to regain her shape after giving birth. Being a mom is difficult, and finding the time to diet and exercise may seem nearly impossible. Finally, there is a procedure that can jump start you into regaining that silhouette you once had. Using a combination of body procedures – a package deal that can include breast augmentation, a tummy tuck, and liposuction – a mommy makeover offers moms the opportunity to regain their pre-baby bodies.
LIFE HAPPENS & YOU WANT A CONFIDENCE BOOST
On the job hunt? It's a competitive market out there, and even with a fantastic résumé, employers may favor the confidence of that 20-something candidate right out of college. That's why many patients are deciding to get a face lift to look and feel their best to give them that competitive edge. Or, maybe you're getting married and a little BOTOX® could help brighten your face for those family pictures. Maybe you're moving, and you see this as a chance to reinvent and rejuvenate you appearance to impress. Life happens, and big events can make you rethink your life and your look.
No matter what your reason is for wanting or needing cosmetic surgery, the first step should be to choose the right surgeon for you. Find out how to pick the right cosmetic surgeon for you by clicking below.