ONE MORE MAJOR ADVANCEMENT FOR BREAST IMPLANTS
A new innovation may make its way into Californian's breast implants in the near future. Learn what Establishment Labs is doing with the already popular silicone breast implant.
A new spin on the breast implant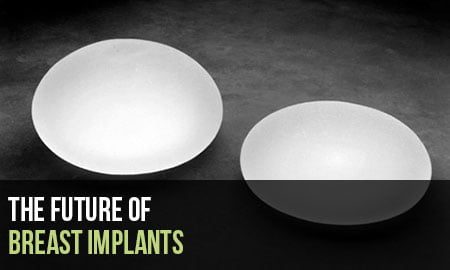 When Apple created the iPad, just about every other major tech company took a whack at designing a tablet of their own. This is the pattern in all sectors of business: once one company creates a truly innovative product, its competitors follow close behind with their own spin on the idea.
For Establishment Labs, their latest innovation is a new silicone breast implant with an embedded microchip that, when scanned, relays information back to the doctor: everything from an implant's serial number to its physical condition. If it experiences success in European markets, then big manufactures like Natrelle and Mentor will more than likely begin creating their own version of these cutting-edge implants.
Establishment Labs, with headquarters in both Florida and Belgium, has designed a new silicone breast implant called the Motiva Implant Matrix Ergonomix that is embedded with a radio frequency identification (RFID) microchip that will allow doctors to easily acquire information and data on the implants after they have been placed.
The CEO of Establishment Labs, Juan Jose Chacon-Quiros, says that their new implants are designed to "give women the power of verification and control throughout the life of the device."
Just this year alone we have seen the booming success of the new silicone gel implants. These implants have brought a whole new wave of women to seek out breast augmentation because of their versatile shapes and increased resistance to rupture.
Although they have not been FDA approved for breast augmentation in the United States yet, it won't be long before the Motiva Implant Matrix Ergonomix – which is set to hit European markets very soon – becomes a reality for American patients.
Have you been wanting to undergo breast augmentation yourself?