WHICH ICONIC HOLLYWOOD ACTRESS' COSMETIC SURGERY IS BEING REVEALED?
Have you always wondered how celebrities stay looking so naturally beautiful? Learn the secret of one of Hollywood's most iconic beauty's cosmetic surgery past.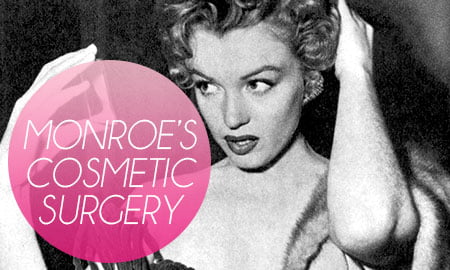 Cosmetic surgery, if done the right way, can preserve your natural beauty – and Marilyn Monroe was living proof. Monroe's natural beauty has become an iconic look, so when Reuters revealed her cosmetic surgery past, most were surprised.
THE PROOF IS IN THE PUDDING
A set of physician's notes and X-Rays – written by Michael Gurdin, a famous Hollywood cosmetic surgeon – confirm that Marilyn Monroe had undergone cosmetic surgery. These notes will be going on auction next week and contain information on minor facial surgeries that Monroe received during the 1950s.
PRESERVE YOUR AUTHENTICITY
One of the common misconceptions about cosmetic surgery is that it will leave patients with an unnatural appearance. It is true that when done the wrong way by the wrong hands, you can end up with a look that is not quite right. However, surgeons certified by the American Board of Cosmetic Surgery (ABCS) are well-trained in various procedures and work with patients to achieve a naturally youthful look.
Lately, there has been an increase of acceptance toward cosmetic surgery, and the rise of non-surgical procedures like BOTOX and injectable dermal fillers are bringing more men and women to the cosmetic surgeon's office.
LOOKING TO REFRESH YOUR NATURAL BEUATY?
As procedures and technology advance, more people have been trusting their surgeons to provide them with the looks that they desire. If you have been curious about cosmetic surgery, but have been hesitant because you fear that the foundation of your natural self may be dramatically altered, it's time to speak with a California cosmetic surgeon.