Survey Shows Increase in Popularity of Cosmetic Surgery Among Minorities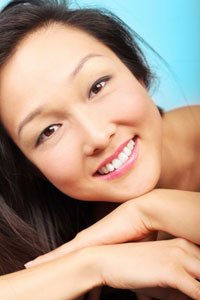 A new survey by the American Academy of Cosmetic Surgery indicates growing acceptance of cosmetic surgery among minorities. The survey of over 1,300 people revealed that more than half of minorities think the popularity of cosmetic surgery has grown among members of their racial/ethnic group in the last five years.
An estimated 6.9 percent of all minority respondents and 9.9 percent of whites respondents indicated they had had an invasive or non-invasive cosmetic surgery procedure. 
By race/ethnicity, Asians were most likely to report having had cosmetic surgery (11.1%), followed by African-Americans (7.1%), Hispanics (4.6%), and other races (6.2%). About a quarter of those surveyed knew someone of their racial/ethnic background who has had cosmetic surgery.
Most Common Procedures
For invasive cosmetic surgery procedures, the most common procedures Asian respondents reported having were facelift, eyelid surgery, and ear surgery. Among Black respondents, the top procedures were liposuction, breast reduction, and forehead lift.  Among Hispanic respondents the top procedures were tummy tuck, thigh lift, and breast augmentation. 
The Surgeon's Ethnicity
Over 30 percent of respondents would seek out a cosmetic surgeon that shares their race/ethnicity. However, over half of respondents felt that if they had cosmetic surgery it would be hard to find a cosmetic surgeon of the same race/ethnicity. African-Americans were almost twice as likely to report having difficulty finding a cosmetic surgeon of the same race when compared to Asians, 59.8% compared to 32.6%, respectively.
Cosmetic Surgery Not Limited to Specific Culture
"Cosmetic surgery is en vogue no matter who you are," said Mark Berman, MD, President of the American Academy of Cosmetic Surgery. "Feeling better about yourself and making improvements to your looks is thankfully not limited to a specific race or culture."
Dr. Haiavy is a member of the American Academy of Cosmetic Surgery practicing cosmetic surgery in Rancho Cucamonga, California.