How Liposuction in California Can Transform Your Look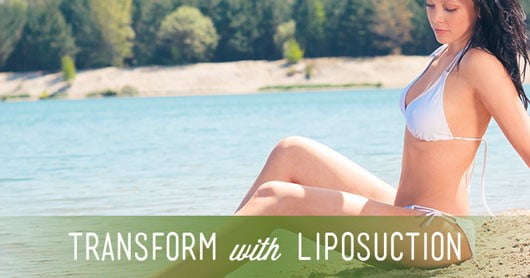 Are you ready for a midsummer makeover? Say goodbye to those love handles and extra inches around your thighs with a liposuction procedure. Dr. Haiavy offers several types of body contouring procedures that can reshape your body and help you achieve a streamlined silhouette. When diet and exercise aren't enough to slim down your figure, liposuction can help.
Here are some ways that liposuction in California can transform your look:
Slims Down the Midsection
If you tend to store fat around your waistline and abdomen, you may still have a few stubborn pockets of fat after weight loss. Losing weight will help you slim down overall, but you will lose fat from all over your body — not a specific area. Liposuction can be very effective for targeting some stubborn pockets of fat around the midsection to create a contoured and balanced look.
Removes Pockets of Fat Around the Thighs
Some women tend to store extra fat around the thighs and those extra inches could be preventing you from wearing certain types of clothing. Balance out your figure by getting liposuction in California on the inner or outer thighs. VASER Lipo is especially effective for targeting smaller areas and is less invasive and traumatic to the body than traditional procedures. We offer VASER Lipo at our practice and may recommend this technique for a thigh reshaping procedure.
Restore Your Youthful Face Shape
Extra fat under the chin or jaw area can add years to your appearance. Dr. Haiavy can perform liposuction in California around the jawline to create a sculpted look and restore your youthful contours. Lipo-Selection by VASER allows us to target the very smaller fatty deposits around the neck and chin without damaging healthy tissues and blood vessels. The technique allows for a faster recovery and healing time. We will share post-operative care instructions during your consultation so you know exactly what to expect.
If you want to improve your appearance this season, talk to Dr. Haiavy about a cosmetic procedure that can transform your look. Schedule your liposuction consultation with Dr. Haiavy today!