When is the Right Time for a Mommy Makeover?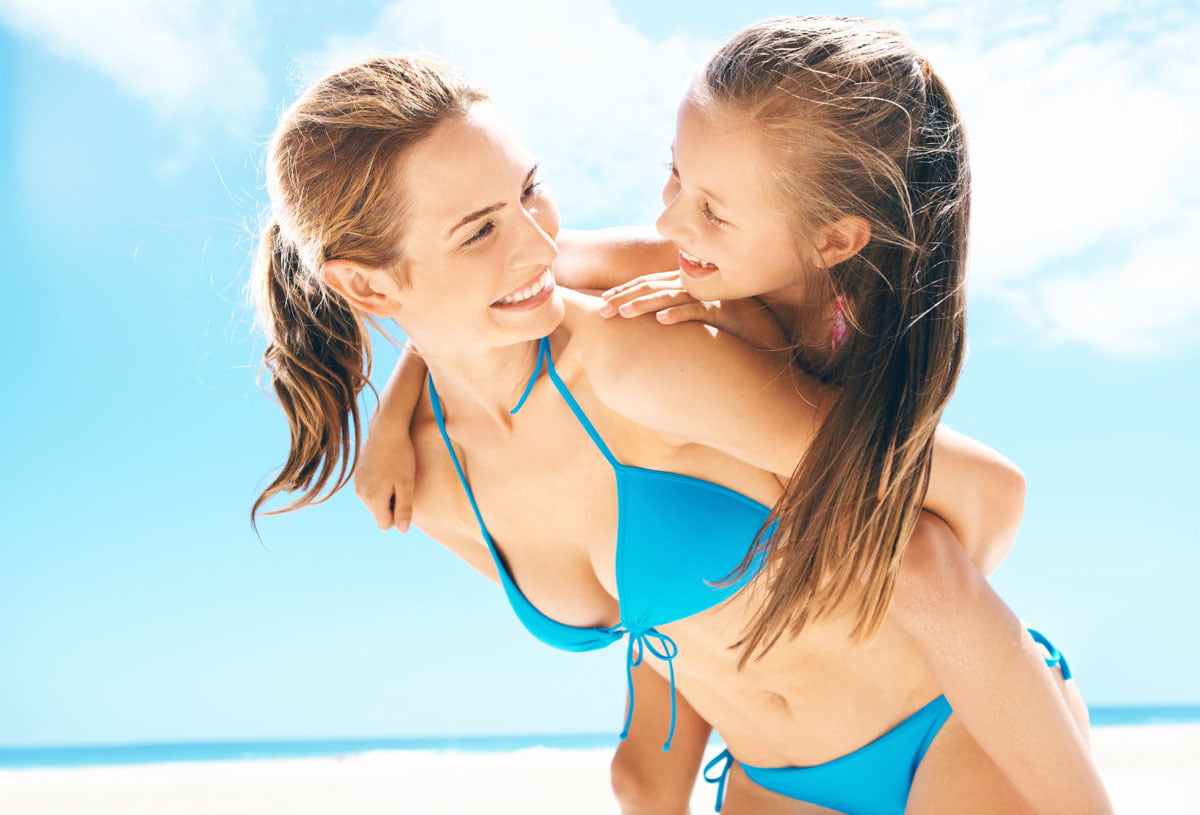 Moms, you guys are amazing. Well, 99.9% of the time. If there's one thing you're notoriously not-so-great at, it's taking time for yourselves. Between juggling family, work, and all of life's surprises, it can be hard to take time out for anything "self-indulgent"—as a busy mom myself, I know this is true!
If you've been yearning for a mommy makeover but aren't sure if you can (or should) take the time to do it, I've got some expert advice for you—from one mom to another.
Why it's worth taking the time for a mommy makeover
First of all, you deserve to feel great about your body. Feeling good about yourself gives you more energy to be Mom and tackle life's challenges with aplomb.
Second, and perhaps most important, a confident mom is one of the best role models your kids can have. It helps them feel safe in the world and develop their own sense of self-confidence. Additionally, showing them that you make time for your own well-being when it's necessary can help them grow into adults who do the same.
The third main argument for getting a mommy makeover is that diet and exercise can help you get back to your pre-baby weight—but stretched abdominal muscles, deflated breasts, and sagging skin will usually persist despite a healthy lifestyle. A mommy makeover can address these issues all at once by combining a tummy tuck, breast lift and augmentation, liposuction, or all of the above, into one surgery.
So, no more excuses. If a mommy makeover is what you want, then it's time to start considering the practical matters of the procedure.
When to schedule a mommy makeover
While any cosmetic surgery requires thoughtful planning to ensure a safe procedure and smooth recovery, the fact that you are a "mommy" means there are special things to consider before you book your surgery. Below are some questions that I go over with every one of my prospective mommy makeover patients at their consultations.
Are you planning to have more children?
Most mommy makeover advice will warn you not to have a procedure until you are finished having kids. But this advice is a little misguided. Can you have more kids after mommy makeover surgery? Absolutely. It's safe for you and baby. However, pregnancy following a mommy makeover will affect your results. For instance, abdominal skin will re-stretch as your baby grows and likely will not contract to its previous appearance, potentially necessitating additional surgery to restore your results. Most women would rather not invest the money and recovery time twice within a few years, so when it comes to the tummy tuck part of a mommy makeover, it's usually better to wait.
If you're planning on having another kid or two, but want to do something in the meantime, here are some options to consider:
Breast enhancement surgery. If your breasts are smaller (or larger!) than you'd like, breast surgery can boost your bust and your confidence even if you plan to have kids in future. In fact, many women have a breast augmentation, breast lift, or breast reduction before bearing children or even between pregnancies. While pregnancy can affect your results, the truth is breasts will change and sag over time whether or not you get pregnant again after enhancement. Just be sure to discuss any breastfeeding plans with your doctor: augmentation alone usually does not cause issues (provided your surgeon is skilled and uses an appropriate incision site), but breast reduction or breast lift may affect your ability to breastfeed.
Liposuction. If you have stubborn fat pockets on your hips, back, thighs or wherever that bother you, there's no reason to keep them around until you're done having children. Liposuction can safely cells, so changes in your shape achieved with liposuction will be largely retained through future pregnancies, provided you return to a similar weight post-pregnancy.
Non-surgical skin tightening, injectables, and skin care treatments are also great ways to refresh your look and improve body shape without downtime or the additional costs of surgery.
Are you physically ready for surgery?
It's best to reach your goal weight several months before undergoing a mommy makeover. Why? Most mommy makeover procedures involve removing excess skin and reshaping what's left to give you smooth, natural curves. Significant weight loss after these procedures is likely to cause more skin laxity or sagging as your body shrinks.
If you're still working on getting back to your desired post-baby weight, aim for getting within a 10 to 15 lb. range of your goal weight before booking your surgery. If you need help finding a diet and exercise plan that works well for you, I can guide you in the right direction—in addition to mommy makeovers, I specialize in post-weight loss body contouring and frequently work with our weight loss surgery patients at Surgical Arts of Inland Empire to develop healthy lifestyle habits and succeed in their goals.
Additionally, if you are still breastfeeding, wait about 6 months to undergo cosmetic surgery. This will help ensure that your breasts have reached their final post-breastfeeding shape and size and that any breastfeeding-related weight loss is complete.
Do you have someone to help with childcare if your kids are very young?
Following a mommy makeover, you will be restricted to only light activity for at least 2 weeks—no lifting, carrying, pushing a stroller, etc. (you will not feel up to these tasks for several days either). If you are having a tummy tuck, lifting anything over about 5 to 10 lbs., including your kids, will be off-limits for about 6 weeks.
Before you schedule surgery, line up a trusted adult to be your children's primary caregiver for the first 2 weeks, and make sure you have reliable help with bigger tasks for several more weeks. If your little ones have never spent significant time with another caretaker before, I recommend setting up a trial run: take the kids to grandma's for a few days to see how they respond—and how grandma copes with being in charge!
Can you manage the necessary time off of work right now?
The classic mommy makeover procedure combination usually requires 2 to 3 weeks away from a desk job following surgery, so you may need to save up your vacation days ahead of time. It's important not to rush it—going back to work before you are ready can put both your health and results at risk.
Many of my Inland Empire mommy makeover patients choose to schedule surgery just before a major holiday to make the most of their paid time off. For example, if you have surgery two weeks before Thanksgiving, you could have two paid holidays (Veteran's Day and Thanksgiving Day) built into your recovery time.
Want to know more about mommy makeovers? Let's talk!
Now that you know the major points to consider, next you'll want to discuss your concerns and goals with a qualified cosmetic surgeon, who can help you decide what's best for your unique needs: which procedures are right for you, how best to finance your surgery, and of course, whether now is the right time for a mommy makeover.
As a female cosmetic surgeon, a breast and body contouring specialist, and a mom, I am proud to be one of Inland Empire's "go-to" doctors for mommy makeovers. I will be happy to go over the details of surgery with you during a personal consultation. Call 909-987-0899 or contact our office online to get started.