Renuvion Rancho Cucamonga
Meet the world's first RF energy + cold helium plasma treatment
Until we discover the fountain of youth, reversing signs of aging requires a little expert help—and some pretty amazing technology. One of the latest developments we're excited to offer here at Inland Cosmetic Surgery is Renuvion®, a minimally invasive option for facelift-like results, firming the thighs, and even smoothing and tightening the tummy. Read on to learn all about this exciting solution.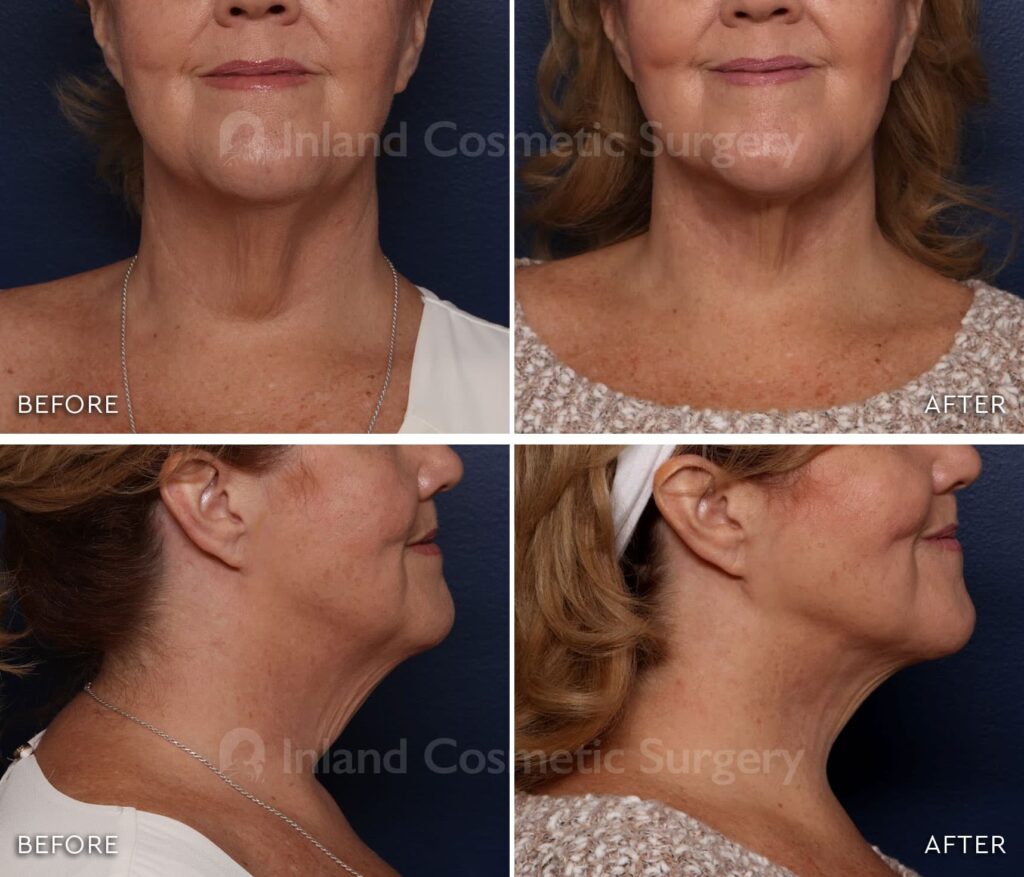 How does Renuvion work?
The Renuvion device combines two different energy-based technologies to shrink fatty tissues below the skin and induce tissue contraction for a smoother, younger contour and appearance.
Radiofrequency energy (RF) heats deep tissues below the skin's surface to trigger collagen production and help skin become thicker, firmer, and smoother gradually.
Cold helium plasma, which is helium gas that has been electrically charged to convert to plasma, is used to rapidly cool tissues as they are treated with RF and protect surrounding tissues.
By combining the tightening power of RF with the fast cooling of cold helium plasma, the Renuvion device is able to heat the tissues to a much higher temperature than traditional RF devices, meaning we are able to safely and comfortably treat more severe sagging during a single treatment—all while keeping your recovery to a minimum.
What can Renuvion treat?
Renuvion is a versatile device that we can use to target loose tissues, crepey skin, and small areas of fat virtually anywhere on the face or body, including:
Eyelids, forehead, and between the brows
Lower cheeks and jawline (jowls)
Neck and chest/décolletage
Breasts
Upper arms
Abdomen
Inner or outer thighs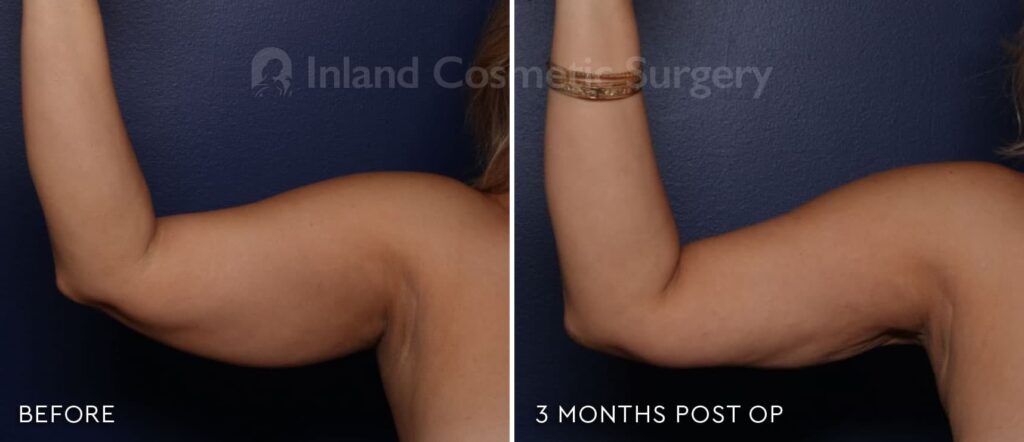 What is Renuvion treatment like?
Once you've met with one of our cosmetic surgeons and determined Renuvion is a great fit for you, your treatment will be performed at our surgical facility using either general anesthesia, local anesthesia with sedation, or local-only anesthetic. This will depend on the area you are having treated, the severity of the sagging, and if you are having more than one area performed. We'll discuss the appropriate form of anesthesia for your needs with you as we develop your treatment plan.
Once you're comfortable and anesthetized, your cosmetic surgeon will begin by making one or more very small incisions in your area of concern that will allow insertion of the Renuvion probe just beneath the skin for targeted treatment. The probe emits RF energy to heat tissues and helium plasma to cool them in almost immediate succession. Your surgeon will have complete control over the temperature, location, and timing of the device to ensure safe and effective treatment.
After your procedure, you'll be able to return home to recover, with a small bandage over the incision sites and/or a compression garment depending on the areas treated.
Is there downtime after Renuvion?
Most of our patients only need a few days of R&R after their face or body Renuvion treatment, though patients who receive a more extensive treatment may need a week or two before they feel comfortable socializing while the skin heals.
It's normal to experience some soreness, swelling, and redness for several days after your procedure, though they should gradually subside starting three to four days after treatment. During your consult, your surgeon and their medical team will explain exactly what to expect, aftercare instructions, and how to support your healing process based specifically on your procedure plan.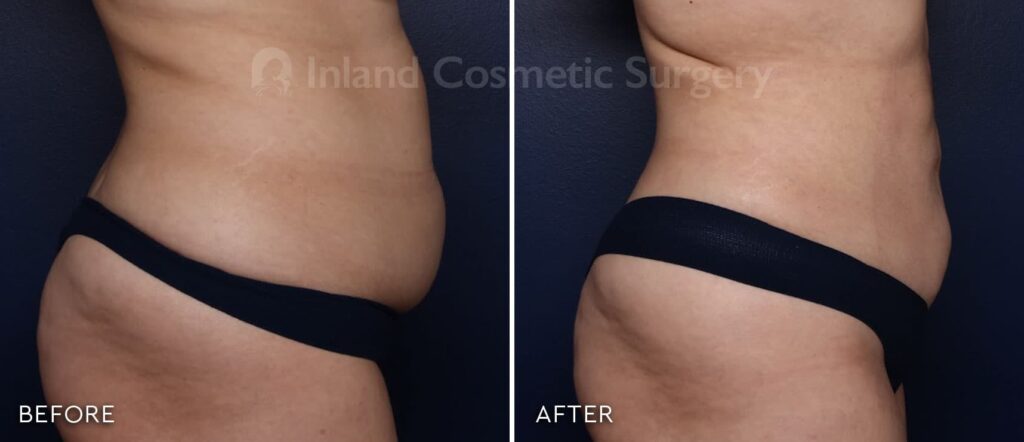 When will I see results after Renuvion?
One of the best parts of the use of RF energy is that you get two rounds of results: the initial skin contraction and improvements in skin texture in firmness within just a few days and then continued improvement over several months as any residual swelling goes away and your body produces new collagen in the area. Most of our patients begin getting truly excited about the results they see around the one- to two-month mark.
After your initial Renuvion treatment, you should be able to enjoy your results for a long time to come. Because the procedure induces your body's natural tissue remodeling and collagen-building processes, your results won't just "wear off" after a certain amount of time. Rather, it's like resetting the clock to an earlier time and then continuing to age from there. As the natural aging process continues, you may want to repeat treatment to maintain your results over the years.
Ready to get started? We'd love to show you how much of a difference Renuvion can make! Contact us today to get started.