Reshape Your Body After Weight Loss with a Body Lift in California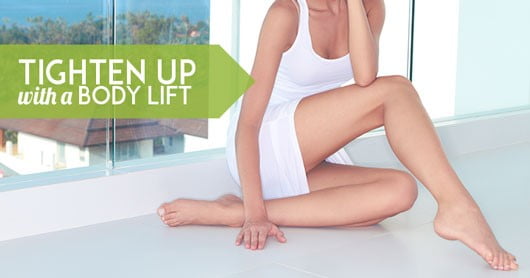 Losing a lot of weight can completely transform your appearance, but you may be left with loose skin, stubborn fatty deposits, and unsightly bulges that are difficult to hide. Now that you are at a new size, you may be want to wear more form-fitting clothes and show off your new look. Getting a body lift after losing a significant amount of weight can help to create the contours you've always wanted and get results you wouldn't be able to achieve with diet and exercise alone.

Getting a Body Lift After Weight Loss
The body lift in California is designed to reshape and contour the body to create a more youthful silhouette. Many people who have lost a significant amount of weight end up with a lot of loose skin and stretched muscles around the abdomen, hips, and thighs. The basic body lift procedure is designed to target the lower body and involves removing excess skin to create a tighter and toned appearance. We may perform a body lift in conjunction with liposuction to achieve the best results for patients who may be struggling with stubborn areas of fat.
Key Benefits of a Body Lift in California
The biggest benefit of a body lift is the removal of excess skin. For many people that have lost a significant amount of weight with bariatric procedures such as LAP-Band surgery, gastric bypass, or other methods, are left with loose and hanging skin that create bulges under tight clothes and an uneven contour. Excess skin and fat deposits can create a disproportionate figure and make you feel self-conscious about your appearance. If you are tired of trying to hide those bulges and want a tighter silhouette, consider surgery to achieve lasting results.
Some of the key benefits of the body lift in California include:
Removes sagging skin around the buttocks
Reshapes the hips and thighs
Can remove stubborn fat deposits in the lower body area
Can be performed in conjunction with a tummy tuck
Restores your natural figure and creates a more youthful look
If you are dealing with some of the side effects of extreme weight loss, talk to one of our expert surgeons, Dr. Jacob Haiavy, Dr. Irene Tower or Dr. Emma Ryan, about the benefits of a body lift. You may be a good candidate for this procedure with a tummy tuck, breast lift, arm lift, and other body contouring procedures designed to restore your figure. Schedule your body lift consultation today!