What's the Price Tag On That Pretty Complexion?
Are high-end skin care products really worth your hard-earned cash?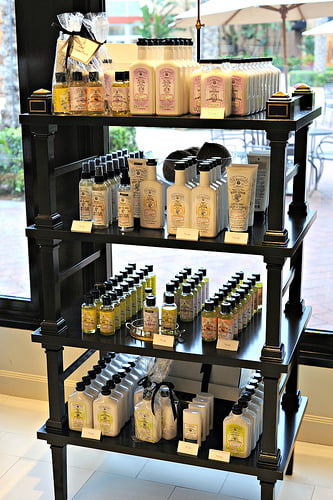 According to an article in the LA Times, the NPD Group, a consumer research firm, found that prestigious skin-care products priced at $150 or more — generated $418 million in department store sales in the U.S. during the last 12 months ending Sept. 30, 2012.
That kind of consumer confidence translates into an 18% increase over the preceding year, with the average selling price for a jar of skin cream or serum at an average of  $236.54.
A resurgence in the marketplace for high-price creams and serums has found no shortage of consumers willing to spend $125 and more for potent moisturizers that promise younger skin.
Some of these facial creams also have specific, exotic ingredients, such as snail serum. Products are marketed to tighten, plump and lift your skin, but pricey due to their manufacturing process. For example, Michael Todd True Organics' Knu Anti-aging Cream, is fortified with alpha hydroxy acids, organic fruit stem cells at a cost of $150 a jar, but without any preservatives or fillers according to the company's chairman, Lewis Hendler.
Some say the resurgence is because some customers like the , and the luxurious experience at the counter; it's something that you can't find in a drugstore.  Others wonder if a high price tag on a jar of complexion cream is a real indicator of its effectiveness, which is something that consumers wrestle with as they compare other brands with the same ingredients selling for less.
Magic Ingredients, But Do they Work?
According to physicians, ingredients like retinoid, glycolic, and alpha hydroxy acids are the proven ticket to better skin. But these ingredients can be found in lower-priced skin care creams with comparable results.
Still, some consumers will always seek the latest trends or signature products when it comes to beauty and skin care even when a high price is attached to them.
A more practical solution for many people is to skip the high-priced products and seek out a proven skin treatment, such as a chemical peel or microdermabrasion. The result will often be superior, and you can avoid the hassle and price tag that may come with departments store skin care products.
Photo by AngryJulieMonday, on Flickr