Wonder what cosmetic procedures ageless celebs are really having? Three cosmetic surgeons dish on "secret" treatments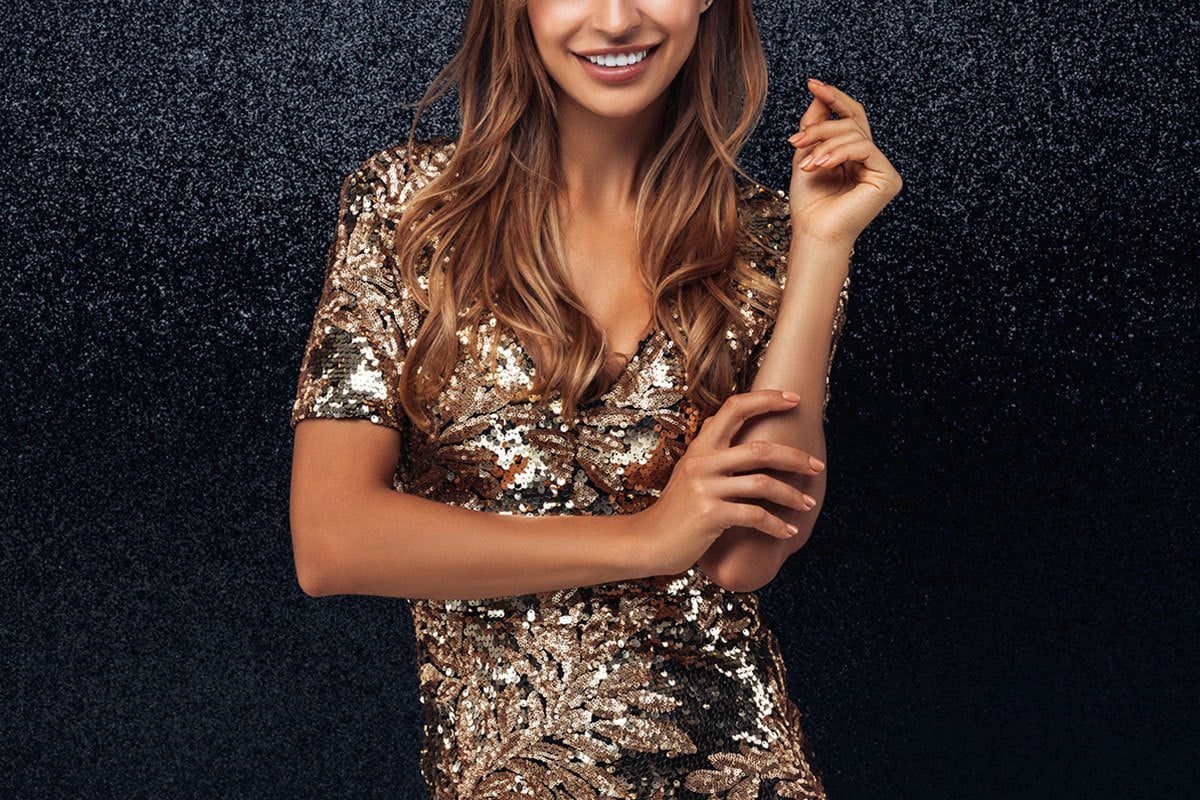 Many of us love to follow celebrities: peeking into their glamorous lifestyles is by turns entertaining and inspiring. Their good looks are also entrancing, and seeing Selena or Reese at home during quarantine has proven they can look equally good in sweats as they do on the red carpet.
View this post on Instagram
While a few people are simply "born with it," it's important to keep in mind that achieving a celebrity's perfected look usually involves visiting a cosmetic surgeon's office. And when it comes to the A-list actor and mom appearing with a washboard-flat belly after baby number 3, or a 60-something male lead with a jawline that is still as chiseled as a 30-year-old's, it's easy to guess that is the case—but what about the celebs who never seem to have anything done, or age?
Celebrities gradually looking better and better (versus aging like mere mortals) speaks to having frequent, subtle procedures—including options like RF treatments, dermal fillers, Botox, and fat transfer—versus having a major surgical procedure to make up for decades of aging in one operation. Our three SoCal-based cosmetic surgeons have decades of combined experience with the full range of aesthetic treatments and technology and are here to give a rundown on the procedures we believe top celebrities are getting.
How stars get taut, firm skin without surgery
The qualities of a 20-something's skin that we all covet are due in large part to the ample collagen in their tissue. Instead of letting that firmness wane with time, we are quite sure that many stars are reaching for radio-frequency (RF) skin tightening technologies such as Exilis™ and Ultherapy. These RF treatments use thermal energy to heat the skin's deeper layers. This process stimulates collagen, elastin, and hyaluronic acid production, which reduces the appearance of fine lines and tightens loose skin—all without any visible scarring or noticeable weeks away from the paparazzi.
While lip fillers get more press, we think cheek fillers are also a favorite tool for those who make the magazine covers. Having firm, plump cheeks not only helps one look younger, but it also reflects light into the eyes, providing extra sparkle. While typical patients might choose to get the cheek filler results they want all in one go and have repeat injections only after results have clearly faded, a celebrity hoping to keep their regimen on the down-low will approach it differently. They may instead choose to have a series of subtle cheek filler treatments until they gradually achieve the look they prefer, ensuring they don't make tabloid gossip with a sudden and noticeable change.
Another hallmark of celebrity-level good looks is dewy skin—and regular skin resurfacing treatments are key. It used to be that skin resurfacing required weeks out of the public eye, but technological advances have given us tools like the ICON Aesthetic System Laser, which uses a more gentle combination of intense pulsed light (IPL) and non-ablative laser resurfacing to achieve dramatic improvements. Given it tackles fine lines & wrinkles, sun damage, hyperpigmentation, and even stretch marks, we're fairly sure some celebrities are taking advantage of these myriad benefits.
Surgical treatments the stars reach for
Dr. Jacob Haiavy doesn't doubt that the stars we admire for their flawless figures also visit the operating room. "The ones with beautiful results you'd never pick up on are clearly working with talented cosmetic surgeons," he says. "It's often only the poor results that get noticed."
While surgical procedures require more downtime, stars get away with planning these between concert tours and movie shoots. (And they are worth the time off because their results are dramatic and long-lasting.) Here are some likely favorites.
Fat transfer is a surgical procedure you might not realize many celebrities have had—unless you know exactly what to look for. Plastic surgeon Dr. Irene Tower says, "I've seen enough patients over the years to know that fat pockets exist in certain spots on nearly everyone, yet lots of celebs have no fat around the bra band or near the upper armpit." We can infer they're seeing a qualified cosmetic surgeon for liposuction and having that fat put to good use by reinjecting it to plump up areas of the face where they want more volume. Fat injections also work well to add volume to the upper breast area or butt. Celebrities using this tactic can even claim they are "all natural"—what could be more natural than your own fat?
Celeb moms who've had several children yet still have a taut stomach are very likely to have had some form of a tummy tuck. Some moms are even opening up about the procedures they've had done: Cardi B revealed that she had work done on her breasts and midsection after birthing her daughter, Kulture. "I hope more moms start sharing their experiences to show they too cope with the effects of childbearing on the body," says Inland Cosmetic Surgery's Dr. Irene Tower. She adds, "Thankfully, people are already realizing moms deserve a break from gossip when it comes to restoring the body after childbirth."
What about the men with incomparable abs? Advanced forms of liposuction such as 4D High-Def Body Contouring are likely at work. This ultrasound-assisted liposuction precisely removes fat without damaging the surrounding skin, muscle, and nerve tissue, so it can be used to sculpt detailed areas and reveal muscle tone.
We've got you covered in Rancho Cucamonga
Looking for red-carpet worthy results? Our comprehensive cosmetic medical practice serves patients in Rancho Cucamonga, the Inland Empire, and other areas of Southern California. Patients love us for our complete range of cosmetic medicine services, including all of the above celeb-secret procedures. Our talented team of caring cosmetic surgeons and top-notch estheticians are here to help you feel and look your best! Call us at 909-987-0899 to request a consultation or contact us online to get started. We'd love to hear from you!