ICON Laser Skin Resurfacing in Rancho Cucamonga
Fast, effective laser resurfacing for more flawless, radiant skin
The aging process affects the skin in many ways: fine lines and wrinkles, sun damage, acne scars, and spider veins can all impact a person's appearance at the same time. So it only makes sense that the best results would come from a treatment that can address all of these signs of aging at the same time.
The ICON Aesthetic System Laser by Cynosure can do just that. The ICON laser is one of the most versatile, effective laser treatments available, and we're proud to offer this option to our patients.
Visit our Before & After Gallery
View Patient Results and Save your Favorites >
How the ICON can help you improve your skin
You know the saying two heads are better than one? When it comes to treating moderate to severe skin blemishes, such as acne scars, wrinkles, and stretch marks, two laser wavelengths are often better than one. The ICON lets us use two different hand-pieces to target multiple skin concerns during each single treatment, dubbed a "Three for Me" laser treatment:
The MaxG uses intense pulsed light (IPL) to minimize spider veins, vascular lesions, sunspots, hyperpigmentation and redness
The 1540 Fractional Laser provides non-ablative laser resurfacing to stimulate collagen and elastin production for firmer, smoother skin and to reduce or eliminate fine lines, surgical scars, acne scars, and stretch marks
The ICON is the only laser FDA cleared for treating stretch marks
Dramatic results with fewer treatments and minimal downtime
Combining two laser wavelengths with ICON allows us to achieve dramatic improvements much more quickly compared to older lasers, often in as little as one treatment. As powerful as this combination laser treatment is, it's minimally invasive and requires little to no downtime.
Depending on your needs, we can customize the ICON laser to address a number of skin problems on the face or body:
Fine lines & wrinkles
Spider veins & vascular lesions
Sun damage, freckles & hyperpigmentation
Acne & surgical scars
Stretch marks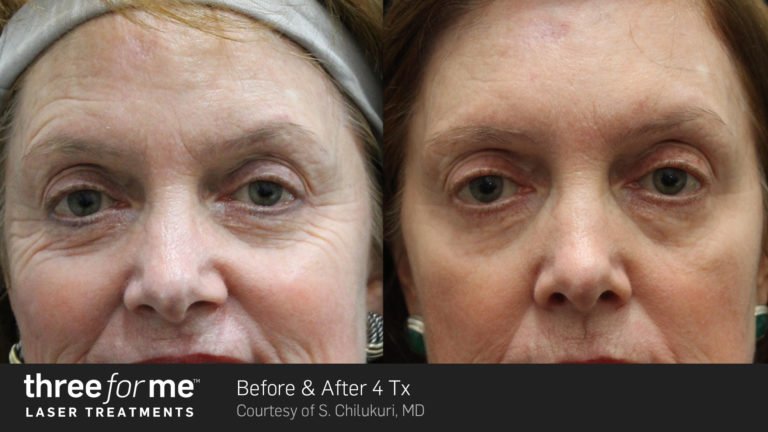 What to expect with ICON laser resurfacing in Rancho Cucamonga
Our experienced medical skin care professionals perform ICON laser resurfacing as an in-office treatment at Ahava Medspa at Inland Cosmetic Surgery. After cleansing your skin, we will apply a topical numbing cream to cool the skin and minimize discomfort during treatment.
Depending on your specific treatment plan, you may receive treatment with intense pulsed light, the 1545 Fractional Laser, or both. You can expect some minor redness or swelling immediately following treatment, but you may return to normal activity as long as you keep the area protected from the sun.
How many treatments will I need to see results?
Patients usually notice visible improvements after their first treatment, though a series of three to four treatments is typical to achieve optimal improvement in skin tone, texture and appearance. Five treatments are typically recommended to treat stretch marks.
Immediately after treatment, you may notice darkening of the treated skin; this is normal, and the outer layers will soon exfoliate to reveal smoother, younger-looking skin. As your skin produces new collagen and elastin, you will notice a gradual reduction in fine lines as well as a firmer skin appearance over several months following treatment.
Is the ICON laser right for me?
Because we can utilize different wavelengths with the ICON Aesthetic System to customize treatment, we can safely treat most skin types to help reduce sun damage, blemishes, and other signs of aging.
The best way to find out if ICON laser resurfacing or another treatment option will best suit your needs is to come in for a personal consultation and skin evaluation with our experienced skin care team. Please call or contact us online to schedule your appointment.
Areas served: