Stem Cells & Cosmetic Surgery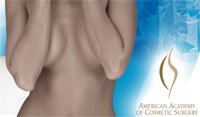 One of the topics with the biggest buzz at the American Academy of Cosmetic Surgery's (AACS) 27th Annual Scientific Meeting, which recently wrapped up in Phoenix, was stem cells and their future in cosmetic surgery.
"We've learned that your own fat is a great source for stem cells," said Dr. Mark Berman. "With our current technology, we can harvest fat and actually separate the stem cells."
The AACS believes that cosmetic surgeons will be one of the principal players in this area of medicine.
"Not only will this be the next major plateau in cosmetic surgery, this is likely to represent the next major breakthrough in medicine in general," Dr. Berman said.
A patient's fat can be fortified with stem cells and then used for rejuvenation procedures for the face, hands, breast and other areas of the body. Liposuction, which many cosmetic surgeons perform, will most likely be the foundation for many stem cell procedures in the future.
Dr. Berman also stressed to American Health and Beauty that there are differences between fat transfers and stem cell procedures.
"I've been hearing people say 'We're doing this stem cell facelift, we're doing the stem cell breast augmentation,' stuff like that. That may be good for marketing but only as long as the patient understands what they're getting."
For the most part these procedures are simply fat transfer procedures, according to Dr. Berman. "Some physicians do separate and concentrate stem cells before injection, but these are not miracle procedures. More research is needed," he said.
In other news from the annual meeting, dermatologist Joel Schlessinger, MD, told New You magazine that the "no-needle Botox" topical gel from Revance is set to begin phase 3 trials.
Also, Dr. Angelo Cuzalina of Tulsa Surgical Arts was named the new president of the American Academy of Cosmetic Surgery at the meeting.