Is VISIA Skin Analysis Worth Using?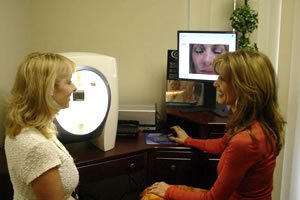 The Beauty Brains is a blog that features scientific answers to common health and beauty questions.
Today, they answered a question about VISIA Skin Analysis, a device that we use at Inland Cosmetic Surgery.
The verdict on VISIA, according to The Beauty Brains is:
For the most part, it's useful in establishing the baseline condition of your skin before treatment and then showing how much better your skin is after treatment. For example, if you're being treated with a skin lightening product such as Meladerm, VISIA can measure the reduction of melanin in your skin and thus prove your skin has been lightened.

This kind of analysis can be useful in two ways: it provides the spa a basis for recommending skin treatments to you and it gives them a way to prove to you that their skin lightening treatment is really working.
Read the rest of the post and "the bottom line" for more information. See our website to read more about VISIA at Inland Cosmetic Surgery.