Your Guide to Hand Rejuvenation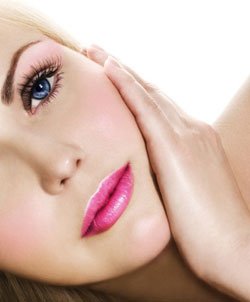 There is a growing demand for cosmetic surgery to treat the hands, which often give away our age. The New York Times recently offered an overview on this growing trend of hand rejuvenation.
How Your Hands Age
As you age, your hands lose fat, volume and elasticity; because the skin is thinner and more translucent, you begin to see the underlying tendons and veins. Years of sun exposure cause brown spots to appear.
Luckily, cosmetic techniques can turn back the clock — even for your hands.
"The hands are a hot new area," said Dr. Neil S. Sadick, a dermatologist in New York City. "Now that we have the face so well treated, we're looking at the hands, neck and décolleté."
Hand Rejuvenation Techniques
For lost volume, wrinkle fillers, such as Radiesse, Juvederm or Perlane, can be injected under the skin on the hand to plump it up.
Intense pulsed light or CO2 laser resurfacing are options for removing sun spots.
Some of the other techniques that are being used for hand rejuvenation include:
Sclerotherapy to treat varicose veins.
However, Dr. Sadick did not recommend surgery on the hands. He said that surgical removal of excess skin is not an option for the hands since it causes scarring and doesn't heal well. In addition, there's a higher risk of complications.
Dr. Amy Wechsler, a dermatologist, said the most important thing to do is to apply sunscreen to your hands.
"Treat your hands like you treat your face. People wash their hands so much these days that they're washing off their sunscreen," she said. Her tip? Keep a small sample size of sunscreen in your handbag and reapply after washing.