Dysport Challenge Can Save Patients Up to $150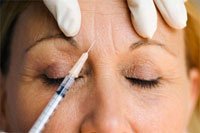 The Dysport Challenge has proven to be such a huge success—it recently surpassed 100,000 registrants—that it has been extended through the end of September 2010.
Patients can take advantage of up to $150 in savings on Dysport. Those who register can save $75 when they try Dysport, which is used to treat frown lines. If they "love it" they receive a rebate for $75 off their next Dysport treatment. If they "leave it" they'll get a $75 rebate off another botulinum toxin type A product, such as Botox.
When the challenge began in March, the New York Times noted that it is "thought to be the first time a drug maker has offered a rebate on a competing drug [Botox]." Jonah Shacknai, the chief executive of Medicis, who markets Dysport, said, "We are so confident that we are literally willing to bet our money that patients will love their Dysport treatment."
The bet seems to have paid off: between March 1 and May 9, 2010, over 91 percent of 22,416 patients who made a selection chose "Love It," according to Medicis; so far, only 2.6 percent of registered patients have made a selection to "Leave It."
Dysport, which was approved by the FDA in April 2009 to treat severe frown lines between the eyebrows, works much like Botox, using botulinum toxin type A to temporarily relax wrinkles. Dysport smooths out facial lines and wrinkles by blocking nerve impulses that travel to specific muscles in the face.
"We are encouraged by the overwhelming response to the Dysport Challenge with over 100,000 patients participating, and the strong acceptance of the brand by physicians," wrote Shacknai, in a recent earnings report.
The Dysport Challenge  is open to patients 18 and older and complete details are at www.DysportUSA.com. Inland Cosmetic Surgery in Rancho Cucamonga, California offers both Dysport and Botox procedures.