Are you ready for a Tummy Tuck?
Lately we have been getting more and more patients asking for a tummy tuck not knowing exactly what it entails.  The general desire is to achieve a "flat stomach".  The truth of the matter is not everyone is a good candidate for a tummy tuck and most importantly not everybody needs a tummy tuck to achieve a flat stomach.  In this article I will try and review the different options available to improve the abdominal area.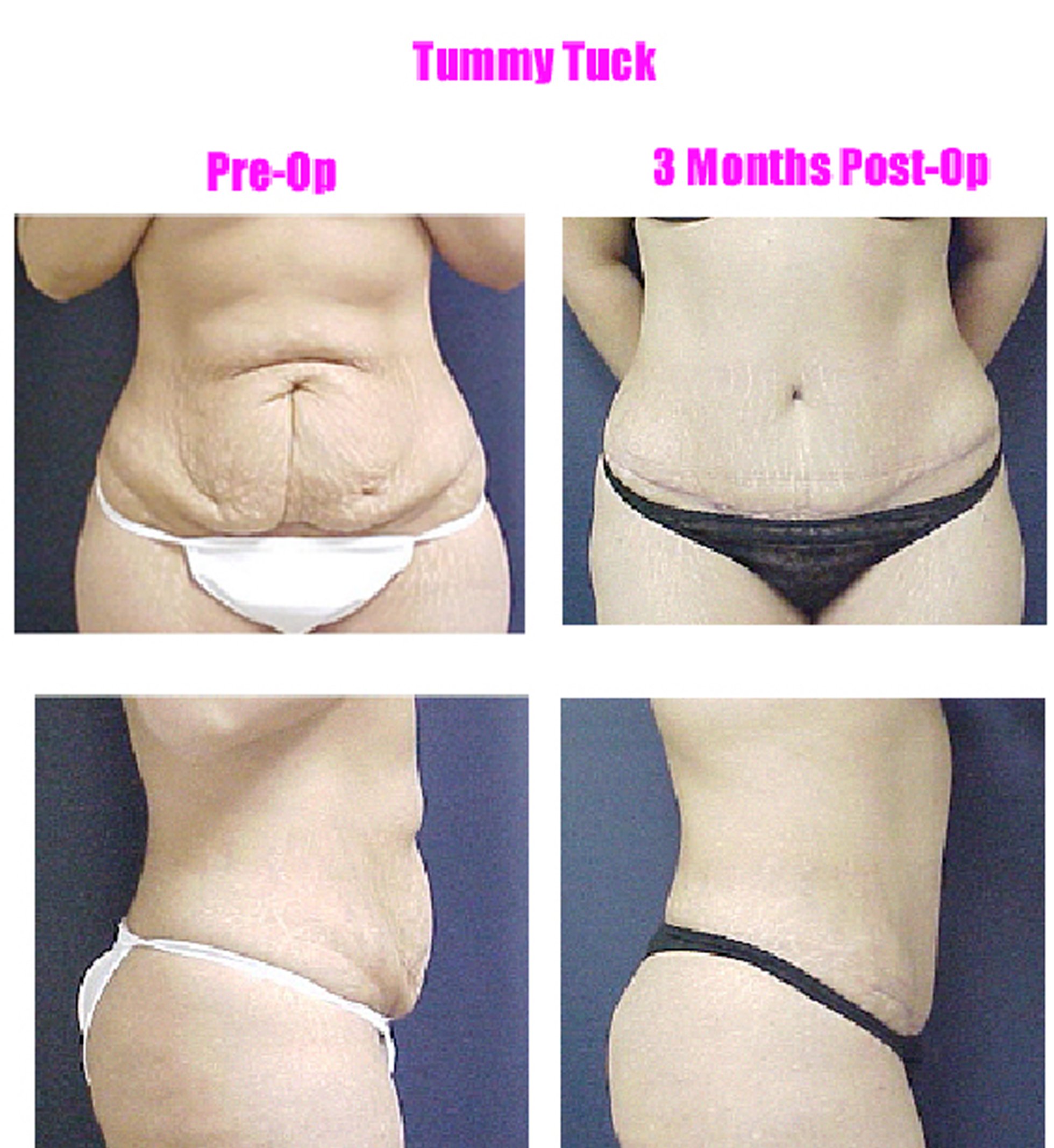 A tummy tuck or abdominoplasty is a procedure for patients that have loose skin, stretch marks and loose abdominal muscles.   This may be due previous pregnancies, weight loss and aging.  A full abdominoplasty involves a long incision, removal of excess skin and fat, tightening of abdominal muscles and re-implantation of belly button in new skin.  This is fairly extensive procedure and requires a 3-6 week recovery.  The closer the patient to their ideal body weight the easier it is to accomplish the desired look and the easier the recovery.
The modified tummy tuck or the mini-tuck is not quite as extensive as the full tummy tuck.  It involves a shorter incision, less skin removal, some liposuction, muscle tightening in the lower abdomen only (below the belly button), with or without transposition of the belly button.  This is more suitable for patients who have laxity of skin and muscle mostly in the lower abdomen and a fairly tight upper abdomen.
For patients that tend to store most of their fat in the abdomen and excess bulk with some skin laxity is the main problem, liposuction with a dermolipectomy (excess skin removal) is the treatment of choice.  This frequently occurs in women after multiple births with weight gain and sagging skin.  The liposuction is performed with the standard tumescent technique of liposuction in the entire abdomen and waist region and then some of the loose skin between the belly button to pubic area is removed.  This usually results in a smaller scar and a faster recovery.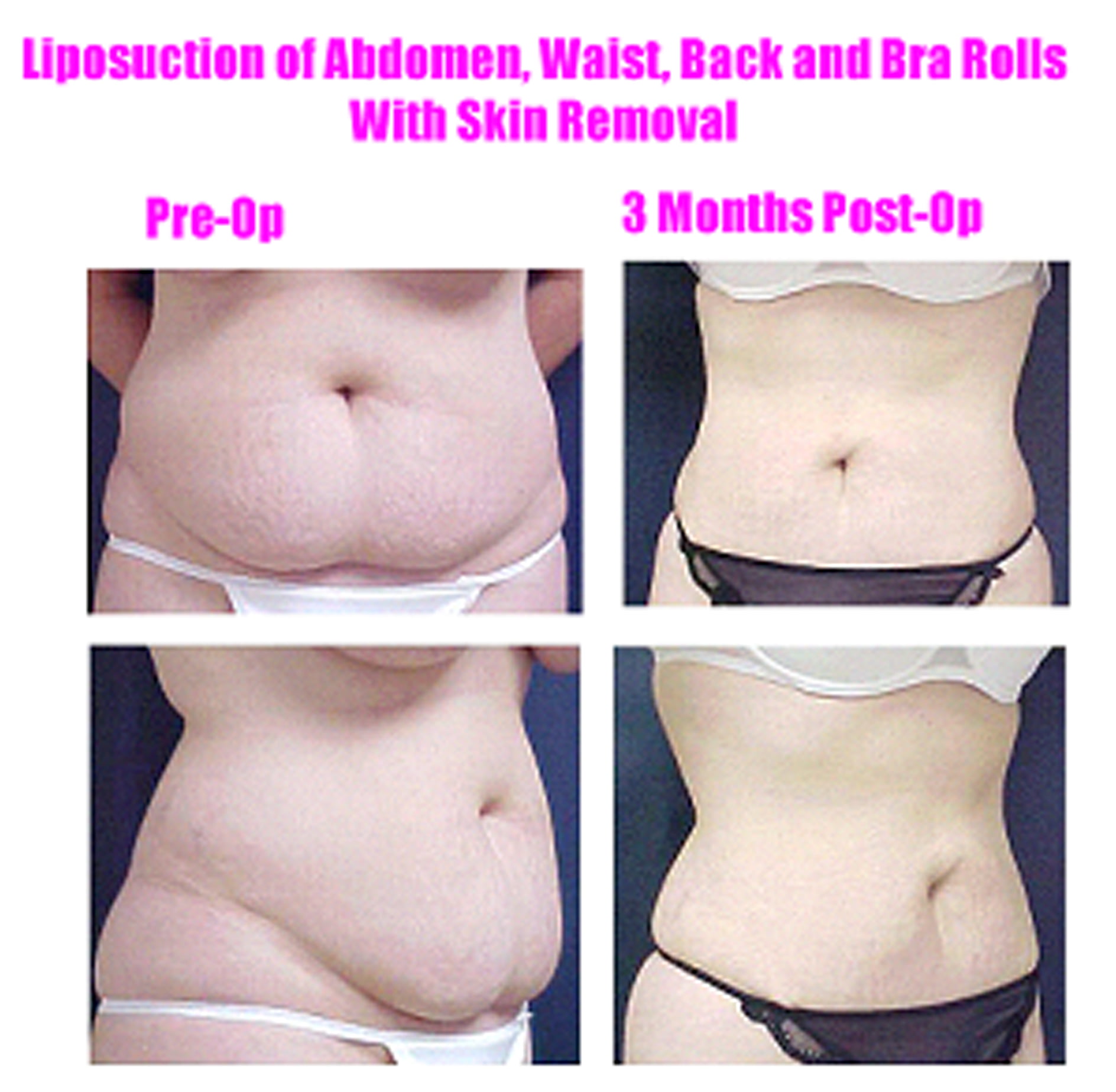 It is generally not recommended to combine a full tummy tuck and extensive liposuction.  This may result in a higher rate of complications and even longer recovery.  Therefore, patients that require both procedures extensively, may choose to have liposuction first then followed by a tummy tuck 6-12 months later.  In a small number of cases it is possible to perform the tummy tuck, followed by a touch up liposuction session.
Patients that have retained fairly good skin elasticity and have minimal skin laxity with some excess fat may achieve their goal of a flatter stomach with liposuction only.  Liposuction removes the excess fat cells but not the overlying skin, but it does stimulate skin contraction over time.  Even in older patients it is quite surprising how well the skin will contract.
Liposuction surgery is mainly considered a contouring procedure and is not a method of weight reduction.  It can be useful, as an adjunct to diet and physical conditioning in the management of contour problems.  The success of liposuction depends on patient's post op weight management and care as well as his/her skin elasticity.
To find out which option is suitable for you, please schedule a personal consultation with myself 1-800-6-COSMETIC, 909-987-0899.   oYou can view our photogallery of Tummy Tucks at Tummy Tuck Before & After Photos. 
Sincerely–
Dr. Haiavy