Tired of "Looking Tired" All the Time?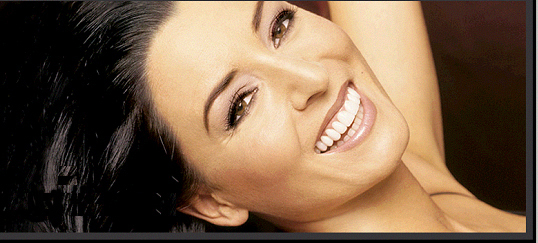 Sagging of the eyebrow and forehead—including the development of horizontal and vertical forehead creases—is one of the early signs of aging and contributor to the "tired" look. This condition can be greatly improved with endoscopic browlift (or upper face lift).
Endoscopic or minimal-scar browlift is performed using a tiny fiberoptic lens inserted through half-inch incisions placed in the hairline.  The lens is attached to a camera, which is connected to a television, allowing for visualization of the surgery.  Dr. Haiavy performs the procedure while viewing the television monitor and manipulating the tiny instruments externally. 
An endoscopic browlift is particularly useful with younger patients where the removal of excess skin is not required.  With an endoscopic browlift, loss of sensation or hair at the incision site is minimized.  Since an endoscopic browlift can significantly reduce the frown lines between the eyes, it is often performed in conjunction with upper eyelid surgery to achieve optimal results. 
A browlift can be performed as an outpatient procedure under local anesthesia with deep sedation, or general anesthesia, and may take 1 to 2 hours.  With this method the incision is hidden just inside the hairline on the scalp and above the ears.  The surgeon may lessen the appearance of wrinkles by weakening selected muscles and releasing tissues, which cause the wrinkles.  Usually the tail of the eyebrows are also elevated and the forehead skin is gently re-draped, giving the entire face a rejuvenated look.  With an extended browlift a stitch is also placed to moderately elevate the mid-face (cheeks).
What are the advantages of Endoscopic Browlift Surgery?
Smaller incisions

Minimal scarring

Less hair loss

Less chance of numbness

Minimal bleeding

Quicker recovery
As a cosmetic surgeon and Diplomate of the American Board of Cosmetic Surgery, Dr. Haiavy performs all procedures in a safe, state-of-the-art AAAHC accredited on-site outpatient surgery center.  Dr. Haiavy and his knowledgeable staff are dedicated to providing their patients with the highest standard of care coupled with personal attention and privacy in a comfortable and safe environment..  For more information on Endoscopic Browlift, feel free to contact Inland Cosmetic Surgery at 909-987-0899 for a professional and personal consultation.  To view before after pictures of patients that have had the endoscopic browlift procedure by Dr. Haiavy, you can visit their website at Before & After Brow Lift Photos