Dysport in Rancho Cucamonga
When expertly injected by our stellar surgeons or talented physician assistant, Dysport® can relax expression lines for a smoother, more youthful look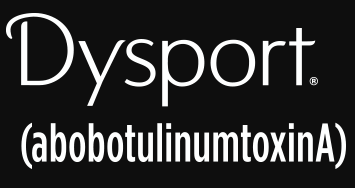 Just like BOTOX, Dysport is an injectable product composed of botulinum toxin type A that smooths out facial lines and wrinkles. It does this by blocking nerve impulses that travel to specific muscles in your face. When they don't receive signals, these "dynamic" expression lines are able to relax, giving you a smoother appearance.
Not only does Dysport help soften the appearance of lines after they've appeared, it can also help prevent wrinkles for deepening when used at a younger age. Sound too good to be true? Read on to get the details on this highly popular anti-aging option.
Is Dysport right for me?
One of the great things about injectable treatments is that so many people can benefit from them! While Dysport is a usually a great option for anyone concerned with lines around their outer eyes and brow area, you'll need to meet with our highly trained physician assistant or experienced cosmetic surgeons, Dr. Jacob Haiavy, Dr. Irene Tower, or Dr. Emma Ryan for a consultation.
During your consult, we'll take a look at your areas of concern, discuss your goals, and determine if Dysport or another product or treatment is the best solution. Generally, Dysport is a good option for:
Frown lines
Forehead wrinkles
Crow's feet around the outside corner of eyes
A gummy smile
Neck bands
Chin dimples
What's the difference between BOTOX and Dysport?
BOTOX has been a household name across the nation for many years, but Dysport is quickly gaining popularity since its introduction to the US in 2009. It's been used overseas for much longer, and is a safe, effective alternative to BOTOX.
Both products are botulinum toxin Type A, which works to temporarily relax facial muscles. Where they differ is their molecule size—Dysport uses a smaller molecule size, so measurement of the two products is different. Typically, more Dysport is needed than BOTOX, which is why Dysport is so much cheaper per unit. Dysport also tends to work faster and diffuse in larger areas.
Which of these two products is the right match for you will depend on your individual concerns, the area being treated, and your provider's expert recommendation.
Visit our Before & After Gallery
View Patient Results and Save your Favorites >
What to expect during your Dysport treatment at Ahava Medspa at Inland Cosmetic Surgery
Once we've agreed Dysport is a good choice for you, you'll get settled in one of our private, comfortable exam rooms. Dysport, BOTOX, and all other injectable treatments are performed at our  beautiful Ahava Medspa located in Rancho Cucamonga, in the heart of the Inland Empire.
After examining your face, we'll inject small doses of Dysport into specific areas to treat your lines. Our patients report that injections are tolerable, but we're happy to use a numbing agent to ensure your comfort.
Once we're done, you're free to resume your day. It's important to be gentle with the injection sites and avoid bending over for the first 24 hours or so. It's normal to notice a bit of swelling and redness, but these side effects should resolve relatively quickly. You'll start noticing the positive effects within a few days.
Does Dysport treament change your facial expression?
Your results will be noticeable—in the best possible way. When administered in the correct dosage by a qualified, experienced provider, Dysport will not dramatically change the appearance of your face or give you a "frozen" look. You'll be able to express yourself naturally, you just won't have quite so many wrinkles and creases on your upper face.
How much does Dysport cost?
Currently, our price for Dysport is $4 per unit. Your final cost will depend on what area you're having treated and how many units are required to achieve an optimal result. For example, the cost for treating glabellar lines (frown lines) is typically around $200.
Get started with your private consultation
For more information on Dysport treatment, contact Inland Cosmetic Surgery in Rancho Cucamonga today!