3 Ways Botox Can Freshen Up Your Look this Spring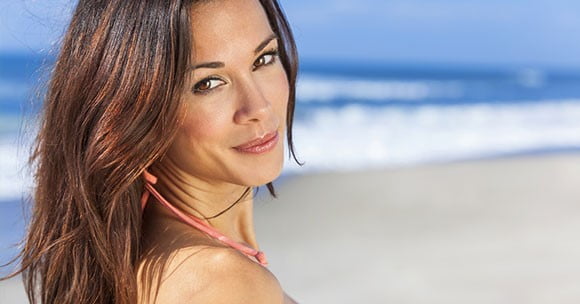 If those long winter days have taken their toll on your appearance and you're ready to freshen up your look for spring, consider the benefits of Botox Cosmetic. Botox is one of the most popular injectables in the United States, and can help you maintain a fresh, youthful look for months on end. Dr. Haiavy has extensive training in facial anatomy and will customize a treatment plan that will target all of the key areas that are causing your wrinkles and lines.
Here are three ways Botox can freshen up your look this spring:
#1: Reduces Appearance of Frown Lines
Many people come to Dr. Haiavy to smooth out frown lines along the forehead. Horizontal lines and furrows can become more prominent as you get older, and those creases will only get deeper as you continue to use the muscles on the forehead. Botox in this area relaxes muscle contractions so the tissues do not move much when you attempt to raise your eyebrows and frown. Dr. Haiavy will inject just enough Botox in this area to achieve a natural look.
#2: Softens Crow's Feet
If those fine lines around the outer corners of your eyes are making you look years older, consider getting treatment in this area with just a few units of Botox. Botox can be very effective for softening the muscles around this delicate area so that fine lines around the eyes can no longer form. A very small amount of Botox in this area can make a significant difference to your appearance and the final results will look very natural.
#3: Improves Lines Between the Brows
Many people develop a set of vertical lines between the eyebrows, which create the illusion of a perpetual frown. If you have these so-called '11s' and are self-conscious about your appearance, Botox could help soften those lines and create a fresh-faced look.
Botox can be an effective facial rejuvenation treatment for refreshing your look for spring. Most patients see results within seven to 14 days of treatment. Let Dr. Haiavy put together a custom treatment plan just for you. Schedule your Botox in Rancho Cucamonga consultation today!