Dr. Haiavy Lectures at the American Academy of Cosmetic Surgery's Annual Meeting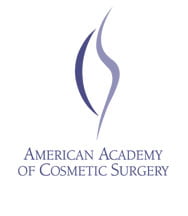 January was a busy month for Dr. Jacob Haiavy as he gave three lectures at two different conferences he attended.
At the American Academy of Cosmetic Surgery's (AACS) 27th Annual Scientific Meeting in Phoenix, Dr. Haiavy was a lecturer at two sessions.
The first talk he gave was on the topic of "pocket revisions" as part of the "The Art of Cosmetic Breast Surgery" workshop.
He also gave a second lecture at the meeting in conjunction with Dr. Angelo Cuzalino, the current president of the AACS, on "Breast Implant Revision Surgery: Indications and Use of Capsulorraphies, Capsulotomies, Capsulectomies and Grafting Techniques (Allogenic & Synthetic)." During the talk, the surgeons explained how to correct asymmetries and other difficult problems that may occur in breast implant patients, such as implant displacement.
Dr. Javad Tavassoli, who is currently in the Cosmetic Surgery Fellowship Program at Dr. Haiavy's office, also gave a talk at the AACS meeting on the "use of mesh reinforcement during abdominoplasty." The results of this case report were published in the American Journal of Cosmetic Surgery.
Dr. Haiavy also traveled to Monterey, Calif., where he spoke to members of the California Association of Oral and Maxillofacial Surgeons on January 16 about "Facial Cosmetic Procedures as an Adjunct to One's Aesthetic Practice." His talk covered the use of neurotoxins such as Botox, Dysport, and fillers (including Restylane, Perlane, Juvederm, Radiesse, Sculptra and Artefill) as well as the use of facial implants, such as mandibular implants, cheek implants or chin implants, and submental liposuction.
Dr. Haiavy serves on the board of trustees and as chair of the written board committee for the American Board of Cosmetic Surgery and as secretary for the Cosmetic Surgery Foundation. He was also elected to the board of trustees for the AACS.