Mommy Makeover Procedures to Restore Your Body for Spring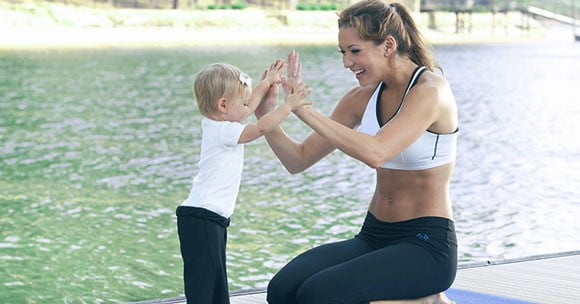 If you have hit a wall on your journey back to your pre-baby body, consider the benefits of cosmetic surgery procedures that can target some of those problem areas. Dr. Haiavy has helped many mothers get their body back after pregnancy with mommy makeover procedures in Rancho Cucamonga. He can put together a customized package that will address common problems many moms have, such as loose skin around the midsection, sagging or deflated breasts, and stubborn pockets of fat.
These mommy makeover procedures can help to restore your pre-pregnancy figure so you can feel confident again, whether you're walking the beach in a bikini or spending a romantic night with your spouse.
Liposuction
If you've managed to work off some of those pesky pregnancy pounds, but are stuck with a few areas that are resistant to all your hard work, liposuction may be a part of your mommy makeover. Liposuction targets many problem areas, such as the inner and outer thighs, midsection, upper arms, and back. Dr. Haiavy may use the Suction Assisted Lipectomy (SAL) or VASER LipoSelection technique to get rid of localized fatty deposits from your problem areas.
Tummy Tuck Surgery
Tummy tuck surgery is a very popular procedure among women who are done having children and want their flat and toned stomach back. We can perform this procedure to get rid of loose skin, eliminate lower stretch marks, and tighten loose abdominal muscles that may have been stretched or torn during pregnancy. The full tummy tuck involves removing excess skin and tightening the muscles and tissue. An extended tummy tuck addresses the lower abdomen as well as the thighs and pubic area. We can discuss your options during your consultation.
Breast Augmentation
If your breasts have lost volume after pregnancy and breastfeeding, you may be a good candidate for breast implants. Dr. Haiavy may recommend breast augmentation surgery as part of your mommy makeover to enhance your silhouette and restore your proportions. If you have always wanted to have a larger cup size, now is a great time to undergo a breast enhancement procedure. We can show you the difference between silicone and saline breast implants during your consultation.
Schedule your consultation for a mommy makeover in Rancho Cucamonga with Dr. Haiavy today.