FDA to Consider Making Lap Band® Available to Less Obese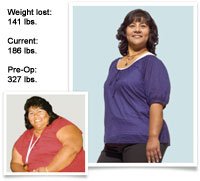 An FDA Advisory Committee has recommended with an 8-2 vote that the FDA extend the currently approved use of Allergan's Lad Band® System, used for weight loss surgery, to patients that have a body mass index of 35 and above.
The Lap Band, an inflatable silicone tube that is placed on the upper portion of the stomach and effectively limits food intake and suppresses hunger, is currently indicated for patients with:
BMI of 40 or higher

BMI of 35 or higher combined with a health problem such as diabetes or high blood pressure
The change would make the Lap Band available to patients who have a BMI of 35 or higher and patients with a BMI of 30 or higher and at least one weight-related health problem.
The FDA committee's decision came after a five-year study of 149 obese patients treated with the Lap Band that found over 80 percent lost at least 30 percent of their weight after a year.
According to an msnbc article, the FDA will make a final decision on the wider use, but the agency typically follows the advice of its advisory panels.
If granted wider usage, millions more people could be eligible for the Lap Band weight loss surgery. About 15 million Americans are candidates under the current guidelines and about 27 million more fit under the broader group, Allergan said.
To learn more about the Lap Band surgery or to discuss whether you might be a good candidate, contact Inland Cosmetic Surgery to schedule a consultation.