10 Bariatric Surgery Tips From the RealSelf Community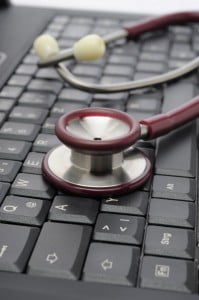 Weight loss is a long and difficult journey, but with the Internet, it doesn't have to be a lonely one. The cosmetic surgery website RealSelf.com has a solid community of users who support each other through their struggles, including bariatric surgery and subsequent cosmetic procedures. A recent post on the website highlighted 10 tips from community members who have undergone gastric bypasses.
1. Follow your doctor's advice
As a plastic surgeon, I might be a bit biased, but it's true. For the best possible outcome, do everything your doctor advises, including quitting smoking and following a set exercise routine.
2. Do an honest self-evaluation
Sometimes you need to take another look at your body, habits, and routines to find what you really need.
3. Have the right attitude
Your attitude can be the difference between success and failure. Be practical but optimistic – "keep your head in the clouds and your feet on the ground."
4. Drink a lot of water
Put away the sugary drinks and pick up some cold, refreshing water. This is especially important to maintaining a good exercise routine.
5. Don't rush back into eating
It can be hard to stick to the liquid and puréed post-op diet, but it's important to ease the transition back into regular eating habits.
6. Change your eating habits for good
RealSelf user Cindy probably says it best: "Say to yourself, this food does not taste as good as skinny feels."
7. Learn coping mechanisms
"You have to see someone and really spend serious time talking about what to expect when you have slimmed down," says Cynthia J. "You will still have your issues with self worth but you will learn to have your coping mechanisms."
8. Join a support group
Mutual support will be important along the road to weight loss. Many doctors offer support groups where patients can talk about their journeys.
9. Realize that surgery is only a tool
…and not a miracle cure. Proper diet and exercise are still necessary to living a healthy life.
10. Determine if it's "worth it"
There are many challenges on the other side of bariatric surgery. After massive weight loss, patients often find that they are left with excess skin, and require body contouring procedures such as the breast lift and tummy tuck. While every journey begins with a single step, you should think carefully about where your journey will take you.