5 Reasons to Swap Your Saline Breast Implants for Silicone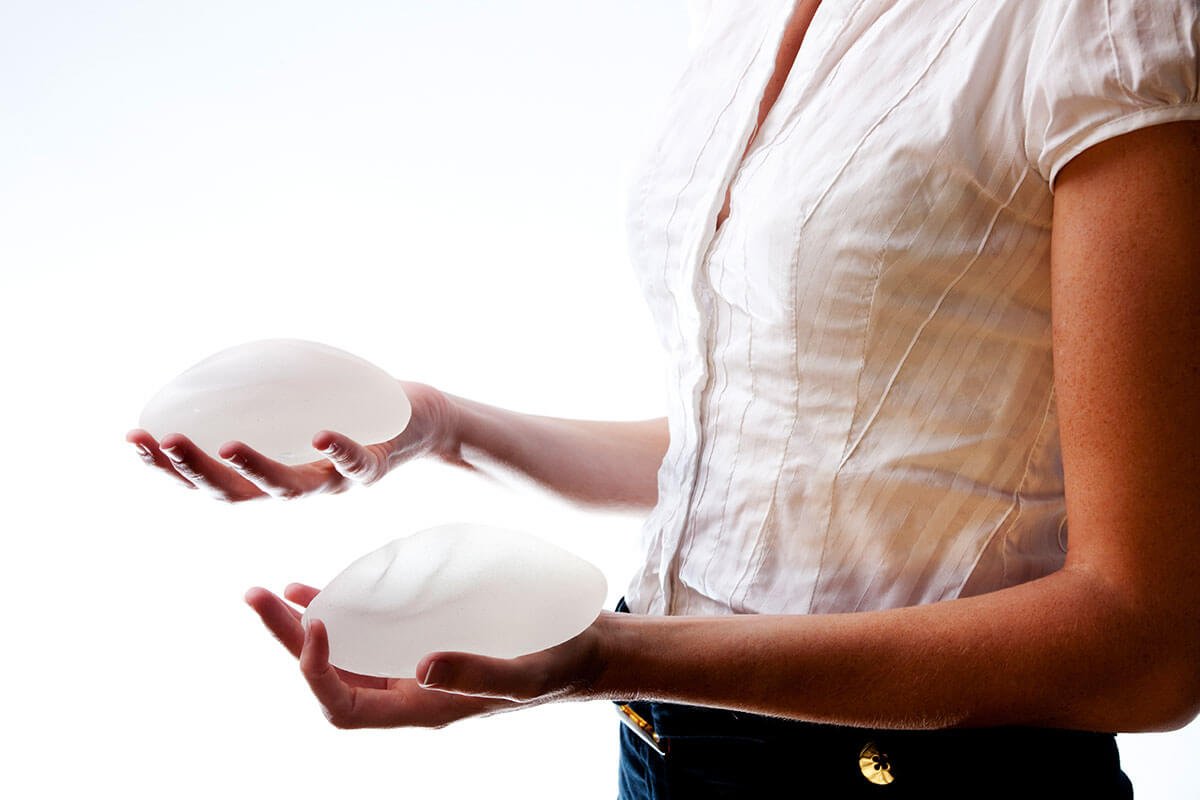 Are you happy with your augmented breasts, but might like them to feel more natural, or refine your shape? Given how many advances have been made in implant technology and choices, switching from saline to silicone can actually be a pretty smart idea.
If you are on the fence about updating your breast augmentation, here are a few good reasons to go ahead and make the switch.
You can get the look you really want this time
Do you find yourself wishing you'd gone a little bigger the first time? So do a lot of women—in fact, upsizing is one of the most common reasons women seek breast implant revision. But did you know that you can enhance much more than your breast size by switching to silicone?
If you had breast augmentation before 2006, saline may have been your only option. Even after silicone came back on the scene, for several more years your choices were round, round, or round! Today's breast implant options are so much better: you can customize your size, shape, projection, filling consistency, and even how much fullness you want on the top of the breast.
Your breasts will feel more like, well…breasts!
Whatever look you choose, silicone implants will feel more like natural breast tissue than saline implants. The cohesive silicone gel in implants like Natrelle Classic have a natural "give" to them that feels and behaves much more like real breast tissue compared to saline. Even the slightly thicker gel in highly cohesive implants provides a very natural feel to augmented breasts—for you and your partner.
Plus, you're less likely to experience rippling or see or feel the implant edges beneath the breast skin if you have silicone implants instead of saline.
Silicone implants are safer than ever
If you originally chose saline because you were told it was the safer option, this will change your mind: numerous studies have shown that silicone implants are not linked to a higher risk for cancer or other disorders than saline implants are—the risk is actually about the same for those who don't have implants at all!
In fact, silicone breast implants have been tested more exhaustively than nearly any medical device. Today's "5th generation" silicone implants have strong, thick shell walls and cohesive silicone gel that will not leak into your body in the rare event of a rupture; these features provide an extra level of safety assurance on an already safe product.
The newer highly-cohesive shaped "gummy bear" implants have an even more impressive safety profile; they are shown to have a reduced risk for capsular contracture, and in many cases recovery time is shorter with shaped implants.
Implant exchange is typically a very simple, straightforward procedure
An experienced, qualified cosmetic surgeon can often perform breast implant exchange through the same incision sites used for your original breast augmentation, meaning no additional scars. The surgery takes about 1 hour and recovery is similar, or sometimes easier, than what you experienced the first time around.
Keep in mind, though, that every patient is a little bit different. If you need a breast lift or corrections made to your primary breast augmentation, your cosmetic surgeon may recommend a different surgical plan to achieve aesthetically pleasing, lasting results.
Need another reason to make the switch? How does saving $250 sound?
We've seen first-hand the boost in confidence that our Inland Cosmetic Surgery patients experience when they see—and feel—their updated look after switching from saline to silicone. We want you to feel the difference too, so we're offering special savings for patients who come in for a saline-to-silicone switch.
Have your implant exchange surgery with Dr. Jacob Haiavy, Dr. Irene Tower, or Dr. Emma Ryan this summer, and you'll save $250 off our regular fees. Your surgery must be completed before August 31, 2016 to take advantage of these savings so contact us today to begin the consultation process.
Ready to get started? Give us a call! We will be happy to answer any questions about breast augmentation at a personal consultation with one of our experienced cosmetic surgeons.