4 Things You Probably Aren't Doing for Your Lips (But Should Be!)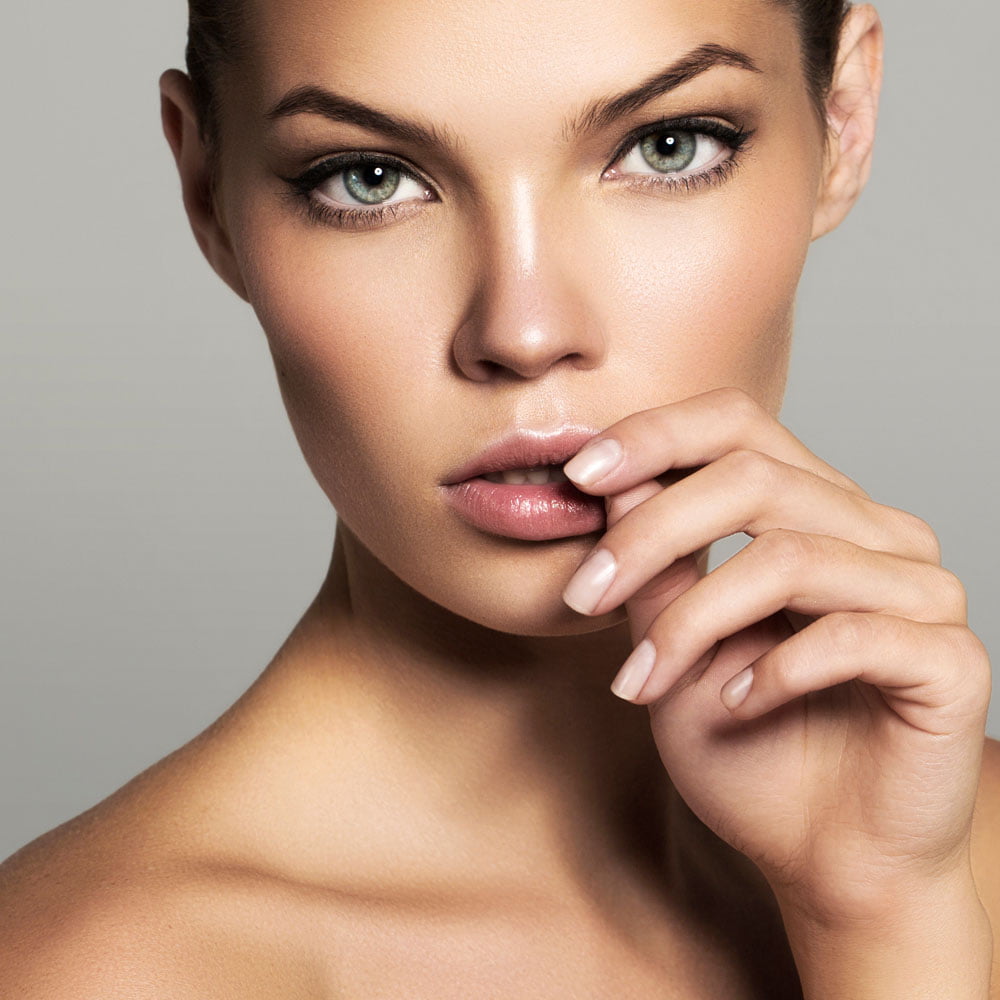 In case you haven't heard, full, luscious lips are in (thank you, Kylie Jenner)! But healthy, and thus gorgeous, lips don't just happen overnight—you've got to put some work in. We've put together a list of the 4 things you need to be doing to keep your kisser in shape.
1. Stay Hydrated
We know you know, but it bears repeating: not drinking enough water can be detrimental to your health and to your skin. Dry, chapped lips aren't cute, and preventing this uncomfortable and unattractive condition can be as simple as drinking more water—and you'll get other great side effects, like more lustrous hair, healthier nails, and a happier body in general.
A post shared by Logan (@loganblackgrey) on May 4, 2016 at 2:18pm PDT
Make sure to drink up to 2.7 – 3.7 liters of water every day (if your urine is very light yellow or clear, you know you've hit the sweet spot). To help your skin stay even more hydrated, also run a humidifier in your bedroom at night.
Struggling to remember to drink enough water? Try one of these:
Try making infused water with healthy but tasty flavors, like fresh lemon, cucumber, or berries.
Pick up a filter for your tap or portable water bottle, as tap water can have an off-putting taste for some.
2. Exfoliate & moisturize (and just say "no" to the toothbrush hack)
No matter how much water you drink, there will be times that your lips are dry and flakey, thanks to the weather, low humidity levels, drying products, and even the natural cycle of your skin. But most of us forget to apply our normal skincare principles to our lips—and very few remember to exfoliate.
While the philosophy is the same, the rules are very different. Avoid using face or body scrub on your lips, steer clear of DIY toothbrush exfoliating, and don't exfoliate your lips more than once a week at the most.
Here's what to do:
Purchase a quality lip scrub. These are typically gentler and more moisturizing than their face and body scrub counterparts, making them a worthy investment.
Don't be shy when it comes to heavy moisturization. Unlike the skin on your face, your lips can handle thick products without risk of breakouts. After exfoliating, apply a thick ointment such as Aquaphor, keeping it on for 5-10 minutes, for an extra dose of moisture.
Now is the time to color outside of the lines! When you apply chapstick or a moisturizing lip treatment, push the product around the outer edges of the mouth as well. This area is often the most chapped because it doesn't get much attention. This can also help delay the appearance of lip lines.
3. Stop licking them (no, seriously!) & stock up on lip balm instead
It's tempting to do when you need a quick fix for dry lips, but licking your lips does much more harm than good. The enzymes in saliva can break down the outer protective layer of your lips, leading to further and more severe dryness.
Not all chapstick is created equally. Certain varieties that contain drying ingredients can actually exacerbate the problem.
We know it's a tough habit to kick, but the remedy is easy: always keep Chapstick or lip balm with you. There's a caveat, though: not all chapstick is created equally. Varieties that contain drying ingredients can exacerbate the problem! Here's what to avoid:
Humectants, like glycerin and hyaluronic acid, that may be good for other skin areas can zap your lips of moisture—unless the product also includes occlusive agents like beeswax, shea butter, or oils.
Unnatural scents and flavors are not your lips' BFFs, so you'd be better off replacing your Dr. Pepper flavored Lip Smackers with a professional and/or all-natural product.
That minty fresh twinge of certain lip balms can be addictive, but menthol can be an irritant to the sensitive skin of your lips.
Here's yet another reason to replace your lip balm: your mouth is one of the most vulnerable areas to sunburn (lips have less melanin). So find a balm that contains an SPF 15 or higher and use it regularly.
4. Don't let beauty habits hurt your pucker
A nice matte lip or pop of color that lasts all day is amazing, but certain lipsticks can seriously dry out your lips. If you do want to wear a matte or long-wear lipstick, make sure to thoroughly moisturize your lips overnight as well as before applying your lipstick. A non-shiny balm can also be applied over long-wearing lipstick to keep your pucker moist throughout the day.
5. Looking for plumper lips overall? Consider lip enhancement with a hyaluronic acid based filler.
If you wish your lips were fuller and more shapely, there are a number of options for natural-looking enhancement. Here at Inland Cosmetic, we like to use injectable lip fillers, such as Volbella, Restylane, and Juvéderm, for making lips fuller and more gorgeous than they already are. The main ingredient in these popular lip fillers is hyaluronic acid, a naturally-occurring substance already in your body—meaning there's basically no risk of allergic reactions and you can think of your lip enhancement as being totally natural, even if you had a little help!
Just remember: if you want to plump your lips, it's important to work with a professional. Stay away from fad plumping options and DIY methods (we're lookin' at you, wasabi lip plump hack!), and instead contact an experienced provider who will use only safe, FDA-approved products. To further ensure you get a look you'll love, be sure to have a thorough consultation before getting injected. You'll want to clearly communicate your goals, hear about which fillers might be best for you, and check before and after photos of their patients to be sure you like their aesthetics and results.
If you're in Southern California and ready to amp up your pout, we invite you to contact us today. We would be happy to help you learn more about our Rancho Cucamonga lip augmentation options.