RealSelf.com Community: 5 Ways To Make Latisse Last Longer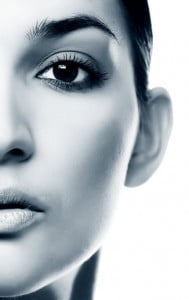 Currently, Latisse is the only FDA-approved cosmetic treatment for inadequate eyelashes. On the popular cosmetic website RealSelf, it has an 85% approval rating, and a lot of dedicated fans. Recently, one of the site's bloggers highlighted some of the different ways that people have been conserving their Latisse doses.
Using a single Latisse drop each day… by putting the drop into the cap. According to Eva, one of the site's users, "I put one drop in the cap, and dip the brush in the cap. This way, I can do both eyelids with one drop and one brush." She says that her eyelashes looked amazing after three weeks using this method.
Using the same Latisse brush for two consecutive days. Latisse comes packaged with 60 applicator brushes, and no more. One plastic surgeon from New Jersey often suggests to his patients that they use one brush for two days straight. By rinsing the brush with water after the first use, and leaving it to air dry, patients have been stretching out their Latisse prescriptions.
Using a skinny eyeliner brush instead of the brushes provided. According to beauty bloggers Beauty in the Bag, eyeliner brushes are better-designed than the brushes in the Latisse package, and can reduce irritation.
Cutting the Latisse brush in half. Some doctors argue that this allows you to use less product and apply the Latisse more efficiently.
Apply as much as you need. This is very subjective, but many RealSelf users argue that a full drop, per eye, per day is probably more than enough for most people.
Before trying any of these techniques, make sure that you discuss them with your surgeon. Otherwise, you run the danger of ultimately wasting your Latisse, or even damaging your eyes.