Microdermabrasion in Rancho Cucamonga
Skin looking a little rough? Our Rancho Cucamonga medical aestheticians can help.
Everyone's skin deserves a little TLC every so often. Over time, your face can accumulate dead skin cells, dirt and debris, fine lines, scars from acne, and rough patches—all of which can dull your natural glow.
To give your skin a refresh, reduce build-up, and help address a number of common skin concerns, we are big fans of diamond tip microdermabrasion. This specialized resurfacing technique uses no chemicals or lasers, requires no downtime, and involves no surgery or needles to smooth and freshen your skin.
Visit our Before & After Gallery
View Skin Resurfacing Results and Save your Favorites >
How does microdermabrasion work?
During your microdermabrasion treatment at our Ahava Medspa in Rancho Cucamonga, we use a precision hand-piece to remove the dead outer layer of your skin. The device uses mild suction to remove these old skin cells, leaving your skin smoother, softer, and more evenly toned.
Patients report that treatment is very comfortable and compare the sensation to the roughness of a cat tongue followed by a gentle tugging from the suction. Following this 30-minute treatment, you can return immediately to your daily activities. It usually takes 6-12 treatments to obtain optimal results, though we will recommend a customized treatment protocol during your consultation and evaluation.
What can microdermabrasion treat?
In addition to helping your skin look healthier, smoother, and brighter overall, microdermabrasion is beneficial in treating the following skin concerns:
Sun-damaged skin
Age spots
Superficial pigmentation
Fine lines and wrinkles
Enlarged or oily pores
Blackheads and whiteheads
Acne scars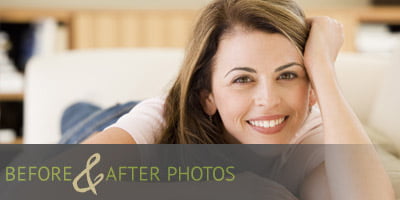 Microdermabrasion vs. dermabrasion
Dermabrasion is a mechanical way of resurfacing the skin. It is suited for lesions on the surface of the skin or on the upper third of the dermis, such as acne scars, traumatic scars, surgical scars, lentigens (aged spots), aged skin, etc. It is usually performed under local anesthesia with IV sedation or general anesthesia. Dermabrasion is recommended for more dramatic rejuvenation. While it can provide more dramatic results, it also requires more downtime than microdermabrasion.
A diamond burr or other abrasive instrument can be used to remove the top layer of the skin. A dressing is then applied which is changed within 24 hours. The skin heals within the next 7-10 days. Patients can experience some redness and itching during the healing phase.
What is microdermabrasion recovery like?
There is little to no downtime after microdermabrasion, so you should be able to resume your daily activities immediately.
In the days following your microdermabrasion treatment, we highly recommend that you only use gentle skin care products and to keep your skin hydrated. Avoid using products that contain strong active ingredients, such as topical acne medications, for at least one day after your treatment.
It is also incredibly important that you protect your skin with an SPF that blocks both UVA and UVB rays, as your skin will likely be more sensitive to the sun in the few weeks after the treatment.
Is microdermabrasion in Rancho Cucamonga right for me?
While we've found that almost anyone can benefit from microdermabrasion, the best way to determine if it's the right choice for you is to contact us to book your private consultation at our office in Rancho Cucamonga. During your evaluation, one of our talented medical aestheticians will examine your areas of concern, listen to your goals, and give you expert recommendations on the right treatments and products for your skin.
Can I combine a microdermabrasion with other treatments?
We offer a range of skincare services that complement the effects of microdermabrasion and can help you with your unique skin concerns:
During your consultation, we will help you determine what treatments will amplify your results and when to schedule them so they do not interfere with your chemical peel.
Areas served: