ZO Skin Health Sues Obagi Medical Products
According to a complaint filed in California Superior Court, Los Angeles County, Obagi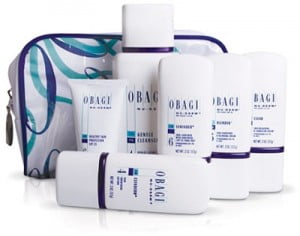 Medical Products is being sued by its founder and former owner Dr. Zein Obagi, alleging that Obagi Medical interfered with the distribution of a new line of anti-aging products developed by Dr. Obagi for his current company, ZO Skin Health.
Apparently, the lawsuit at least in part stems from an alleged non-compete agreement between the parties.
Competition is definitely increasing between makers of high quality skincare products, perhaps because the demand for anti-aging skin care products has increased among baby boomers over the last decade.  Between 2006 and 2008, U.S. sales alone rose 13% to 1.6 billion dollars, and the trend shows no sign of weakening.
Skin health is affected by a number of variables, including the environment (sun, wind, pollution), lifestyle (diet and exercise) and genetics. As a person ages, the process of skin-cell-rejuvenation is also slowed. Topical aesthetic and therapeutic skin health products on the market today are specifically designed to address these effects.