Here's Why Everyone's Talking About Renuvion for Neck Tightening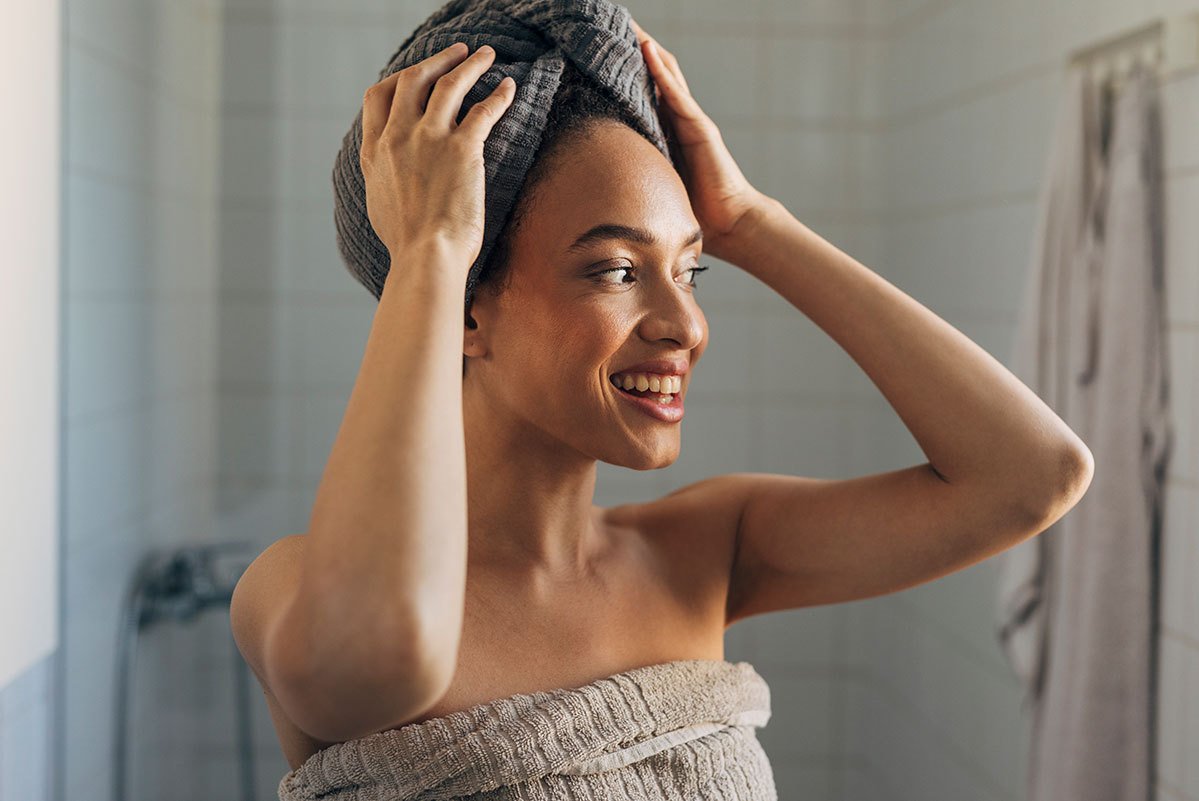 When it was FDA-approved in 2019, Renuvion made history as a tool that can effectively tighten mild to moderate loose skin without excisional lift surgery. For the first time, areas that used to require surgical skin tightening for rejuvenation—such as the aging neck area, or "turkey neck," that we all seem to eventually develop—can, in many cases, be remedied without surgery.
Renuvion is a minimally-invasive surgery, combining many of the benefits you expect from non-invasive treatments, such as a short recovery and no stitches, with results that rival traditional cosmetic surgery—it's that effective. In today's blog, we'll explain how this versatile new procedure works, plus everything you need to know if you're considering undergoing Renuvion for skin tightening in your neck or other area of the body.
Renuvion stimulates collagen production to firm and tighten skin
During the Renuvion skin tightening procedure, the Renuvion wand is inserted beneath the skin through a 5mm incision (about the size of a pencil eraser). This is a similar incision to the one you would have with liposuction. The wand emits strong radiofrequency (RF) energy, which contracts the collagen in your skin and tones fat deposits.
Your recovery will be shorter thanks to cooling helium plasma
As the RF works magic on your skin's elasticity, prompting both an immediate contraction and a long-term increase in collagen production, helium plasma follows almost instantly to cool the treatment area and eliminate any lingering heat. This cold plasma ensures that the skin is heated by the strong RF energy just long enough to cause maximum collagen production, but not so long that the heat might cause unnecessary damage. In this way, Renuvion gives you the maximum benefits from RF energy.
Renuvion is versatile, and can be used throughout the body
While Renuvion is making a big splash as one of the first non-surgical neck rejuvenation procedures, it is incredibly versatile and can be used throughout the body. Like with any lifting surgery, such as a facelift, Renuvion allows your surgeon to use their artistry to tighten skin in the area where it's needed with this precise wand. This minimally-invasive procedure is also an alternative to surgery for those who need effective tightening in a small, specific area, such as around the navel or along the bra line.
Here are many of the areas where we commonly use Renuvion to tighten skin and tone small fat deposits:
Eyes and eyelids
Brow area
Jowls
Chest
Upper arms
Back and bra line
Flanks
Stomach
Thighs
How Renuvion compares with other RF and energy-based cosmetic procedures
Compared with non-invasive and other minimally invasive skin tightening, Renuvion is often a superior choice for a number of reasons:
While other RF energy-based treatments work in a similar way, the cooling effect of helium plasma allows Renuvion to employ stronger RF energy.
Helium plasma makes the highly effective treatment gentle and leads to an even easier recovery than you'd have with the same level of RF energy treatment without helium plasma for cooling.
Since the RF is applied beneath the skin, rather than topically, its effects are much more potent than those you would have from topical RF treatment.
Compared with topical ultrasound-based treatment, which can require a second follow-up treatment for tangible results, Renuvion is more efficient, requiring only one treatment for results that rival those of lift surgery.
Renuvion is comprehensive, both tightening skin and toning underlying fat deposits. Ultrasound-based skin tightening treatment, like Ultherapy, can only tone the skin, leaving you with a less-than-satisfactory result.
Renuvion vs. cosmetic surgery
If you are weighing Renuvion against a surgical lift, know that both are incredibly effective, but they address skin laxity in different ways. Renuvion works by promoting collagen production in the skin, causing the skin to tighten and promoting a youthful, plump quality in the skin.
Renuvion gives you the maximum benefits from RF energy, but without the healing time required by earlier generations of RF treatment.
Surgical lifting procedures, on the other hand, involve removing excess, sagging skin and re-draping the remaining tissue to create a smooth, lifted appearance. The quality of the skin is not affected, but the area is tightened. Surgery has the ability to address almost any case of skin laxity (even severe), where Renuvion is only recommended for mild to moderate skin laxity.
The choice between Renuvion or lift surgery is best made in consultation with your cosmetic surgeon, who can evaluate your skin and help you understand the limits and possibilities of each procedure for your skin in specific. Your surgeon can also help you to compare the different recovery periods for each procedure; how recovery may work with your lifestyle can also factor into your decision.
What to expect from your Renuvion procedure
While it is minimally invasive, Renuvion treatment is a surgery. You will prepare for skin tightening as you would for any surgery: You should stop smoking at least 2 weeks before your procedure, be in general good health, and stop medications such as ibuprofen, fish oil, and other blood-thinning medications.
During the procedure, you will undergo either general anesthesia (in which you are completely asleep), local anesthesia with a sedative for relaxation, or local anesthesia alone. The choice of anesthetic is made in pre-operative visits with your surgeon, and usually depends on the size and nature of the treatment area. If you choose to have full face and neck rejuvenation with Renuvion (the equivalent of a facelift), general anesthesia is typically recommended. For an isolated area of the neck, such as below the chin, local anesthesia may be sufficient.
Following Renuvion surgery, your skin will immediately appear firmer. Some redness and bruising in the treatment area may continue for up to 4 weeks, but it is easily hidden with makeup. To ensure a healthy recovery, simply avoid vigorous exercise or physical exertion for about two weeks after surgery. Depending on your treatment area, you may also need to wear a compression garment. Soon thereafter, you should be back to all of your regular activities.
Renuvion offers the satisfaction of immediate results, but they also keep improving: for 6-12 months, you will experience additional tightening and further improvements in skin quality. Because the results develop over time, coworkers and friends may not even know that you underwent a procedure!
Consult with Dr. Haiavy, Dr. Tower, or Dr. Ryan at Inland Cosmetic Surgery
I am proud of our team of knowledgeable, experienced surgeons. If you are curious about Renuvion and other cosmetic technology, we have the tools to help you rewind the clock where it matters most, at any age. Dr. Irene Tower, Dr. Emma Ryan and I look forward to listening to your needs and developing a treatment plan that achieves the look you want. Contact us today and one of our warm and friendly concierge staff will help you set up your virtual or in-person consultation!
Sincerely,
Dr. Jacob Haiavy