Media Buzzing About the Liquid Facelift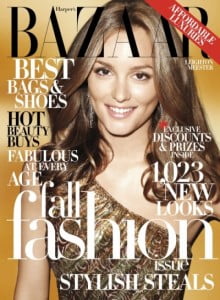 The liquid facelift is basically soft tissue augmentation with injectable fillers, but the goal is to achieve results that are similar to surgery.  Yet the results are said to be "typically more subtle than surgery."  This topic is getting lots of media attention: Harper's Bazaar is the latest to pick it up and interview some of the physicians that say they're doing it.
The Best Beauty section of the Bazaar September issue includes before and after pictures and a discussion of professional techniques for administering injectables.  On their website, you can also view a similar online article with some facts and figures about the most popular wrinkle fillers.
The idea of a liquid facelift isn't exactly a "touch up" here and there, but a relatively extensive  series of injections.  According to the authors, you can expect to pay at least $3,000 for a full liquid facelift.  A Florida dermatologist by the name of Dr. Fredric Brandt explains, "I resuspend the face with Botox, lifting up the brows, neck, jawline, and tip of the nose and then fill in and replace volume around the eyes and cheeks."
Wrinkle fillers may be effective for replacing lost volume, and Botox has many excellent cosmetic applications, but it's difficult (perhaps impossible) to see how either could achieve the skin-tightening benefits of an actual face lift.
The liquid facelift has also been discussed on The Doctors (NBC), Rachel Ray Show, New Beauty Magazine, Dr. 90210, FOX News, Cosmetic Surgery Times, and more exposure is said to be in the works.