Hyaluronic Acid Gel Injections Could Offer Non-Invasive Breast Enhancement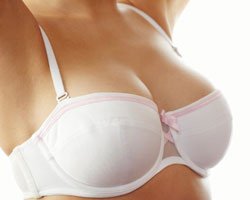 Hyaluronic acid gel injections are popular for smoothing facial wrinkles; now in Europe they are also being used to enhance the breast.
Per Hedén, MD, PhD, of Sweden, says the injection is a simple and safe alternative for women who want to enhance their breasts, but aren't ready to have breast implant surgery.
"Hyaluronic acid gel injection … provides immediate results with minimal discomfort, and in clinical trials, it was associated with high ratings of breast general appearance, shape and firmness," Dr.  Hedén told Cosmetic Surgery Times.
While hyaluronic acid fillers have been used for years to treat facial wrinkles, using them for the breasts is relatively new.
The hyaluronic acid gel that has been developed for use on the breast, Macrolane, is approved for use in Europe but does not currently have FDA approval in the United States.
Dr. Hedén says there have been no serious complications with Macrolane noted in studies, but it is too soon to have any long-term data on the procedure.
Breast Implant Alternative?
While the filler offers a less-invasive alternative to implants, it actually often opens the door to implants, according to Dr. Hedén, who says that 30 percent of his patients who first try injections eventually undergo breast augmentation.
In addition to a lack of long-term data, the gel has a few other drawbacks of which patients should be aware. The absorption of the material isn't predicable, and the amount of gel that remains after a year varies anywhere from 5 to 85 percent. In addition, patients will probably need a touch-up after nine to 12 months, according to Dr. Hedén.
Since Macrolane does not have FDA approval, breast augmentation is the procedure most women choose in order to enlarge their breasts. One other possible alternative is fat grafting. Used mainly for the face, some cosmetic surgeons now use the technique for breast enhancement as well.