Injectable Patients Report Better Results When Using Obagi Nu-Derm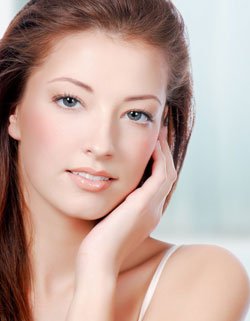 Patients who had Botox injections and used the Obagi Nu-Derm skin care system were both more satisfied with their results and found greater improvement in overall facial appearance compared to patients who had Botox treatments with placebo, according to clinical trial results.
Obagi Nu-Derm works by exfoliating and stimulating cell turnover, so skin behaves and looks younger.
Lead researcher Joel Schlessinger, MD, a dermatologist, said that often his patients have skin that doesn't always look markedly improved with Botox or other injectables alone.
"Many practitioners are not aware of the potential benefits associated with incorporating this system with other non-invasive procedures in the practice," he said. "This data clearly highlights the fact that by adding Condition & Enhance [Nu-Derm] to injectable patients' treatment regimen, patients are addressing multiple aspects of aging skin for optimal results. The results prove that, even in patients who have previously had BOTOX, there is room for improvement."
Patients saw results using Obagi Nu-Derm: 82 percent of study participants had peers notice a positive change in overall facial appearance, compared with 16 percent of study participants in the standard skin care group.
At the end of the 120-day trial, study participants also reported the following:
89 percent were either satisfied or extremely satisfied with their overall facial appearance, as compared to 12 percent of the standard skin care group.
93 percent were satisfied or extremely satisfied with the treatment regimen, as compared to 12 percent of the standard skin care group.
All of the participants using the Nu-Derm System wished to continue treatment after the study ended.
Contact Inland Cosmetic Surgery to find out more about skin care products.