3 Facial Fillers for Your Fall Makeover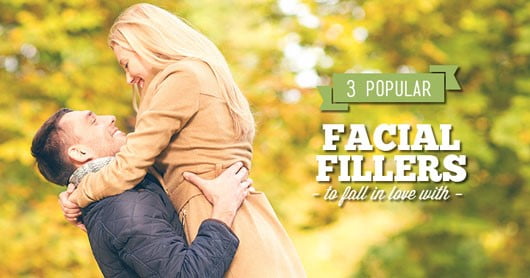 As we head into fall and you're getting ready for the busy holiday season – planning get-togethers and shopping for gifts – don't forget to invest in yourself! Now is a great time to give your skin a boost with one of our non-surgical facial rejuvenation treatments. Facial fillers may be the perfect solution for smoothing out wrinkles and lines, and create a more youthful appearance.
Dr. Haiavy can customize your skin rejuvenation plan to include different types of wrinkle fillers that will address your main problem areas. Whether you're concerned about deep wrinkles on the forehead or hollowed cheeks, we offer a range of injectables that can take years off your appearance. Here are just three facial fillers that could be a part of your fall makeover:
#1: Juvéderm XC
This is one of the newer facial fillers on the market and can be very effective for smoothing out nasolabial folds around the nose and mouth. It provides the same results as the original Juvéderm filler, but also contains lidocaine which numbs the treatment area. Juvéderm XC can treat multiple areas of the face with moderate to severe facial wrinkles and folds. It plumps up the skin to create more youthful contours.
#2: Restylane
Restylane continues to be one of our most popular facial fillers and, like Juvederm, is made of hyaluronic acid. It lasts longer than most collagen fillers and can be very effective for treating fine lines, wrinkles, and skin folds. It's considered to be the gold standard for treating moderate lines and wrinkles between the eyebrows and bilateral lines between the nose and mouth. If you're troubled by lines and wrinkles in these areas, ask Dr. Haiavy about the benefits of adding Restylane to your treatment plan.
#3: Radiesse
If crow's feet and frown lines are your biggest concerns, Radiesse may be the right filler for you. These facial fillers can erase laughter lines and crow's feet. Radiesse is also effective for enhancing the cheeks and reshaping the nose. It adds volume wherever it is injected and also triggers collagen production to keep you looking young. There's no downtime involved and you can maintain natural-looking results for up to three years in certain areas. Are you ready for a fall makeover? Learn more about the benefits of facial fillers by scheduling a consultation with Dr. Haiavy today!