How Facial Implants Can Restore Your Youthful Look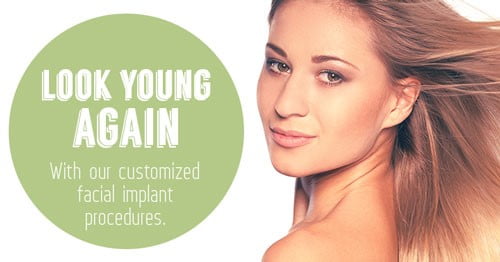 High cheekbones and a sculpted jawline are some of the hallmarks of youth. If you have lost a lot volume in the cheeks and your face has taken on a gaunt or hollowed appearance, you may be a good candidate for facial implants. Facial implants can restore youthful contours by adding mass to the cheek area and creating a more defined facial profile. You'll not only look better in pictures, but will also feel more confident about your appearance. Many patients with very visible signs of aging can take years off their appearance with this type of facial surgery.
How Facial Implants in Rancho Cucamonga Create Youthful Contours
Some the most desirable faces in Hollywood are of stars with very high cheekbones. Even though you can create the illusion of high cheekbones with makeup, you might have noticed your face lacks dimension when taking a candid photo or even when you look in the mirror. Facial implants will add volume to the mid face area so that the cheekbones are much more prominent. Dr. Haiavy can use special facial surgery techniques to reshape the flat contours and restore volume loss. Facial implants can also be very effective for correcting asymmetries of the face.
Restores shape of the cheeks without injections
Permanent way to enhance cheekbones
Can restore facial symmetry and balance
Improves facial profile
Creates a fresh-faced and youthful look
Can be combined with other procedures such as a mini facelift
Even though collagen fillers and injectables can be used to restore volume loss in the cheeks, results are only temporary and may require multiple treatments to create the right contours. Implants can provide more predictable results and are customized for the patient. If you are looking for a more noticeable transformation, consider getting facial implants in conjunction with other facial rejuvenation procedures such as eyelid surgery or a brow lift. A combination procedure could be just what you need to enhance your appearance and maintain youthful contours for years to come. Dr. Haiavy can put together a personalized treatment plan based on your goals and the quality of your skin. For more information about facial rejuvenation procedures that can enhance your look, schedule your facial implants consultation with Dr. Haiavy today!