Neck Lift, Botox Are Cosmetic Options for Improving the Neck's Appearance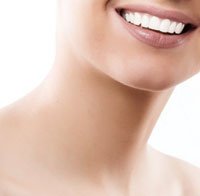 There are a wide variety of cosmetic procedures to keep your face looking young — from face lifts to Botox — but what about for the neck? A recent article in the New York Times says there are more options these days to improve the appearance of the neck area.
Botox injections in the neck muscle can make neck "bands" less conspicuous in a patient with great skin tone, said Dr. Rod Rohrich, chairman of the plastic surgery department at the University of Texas Southwestern Medical Center in Dallas. However, just like for the face, Botox requires upkeep, as results last about three to four months.
If the neck has too much fat, liposuction may be an option, especially if the person has elastic skin that can bounce back afterward.
A neck lift remains the best choice for a lasting fix, and it may involve one or both of the following procedures:
Cervicoplasty to remove excess skin

Platysmaplasty to remove or alter neck muscles
Surgeons say that men seem to get more isolated neck lifts than women, according to the article. "Usually with women, they are getting a face- and neck lift," said Dr. Felmont Eaves, the president of the American Society for Aesthetic Plastic Surgery. "In men, we don't have exact statistics, but it's pretty common to see them come in just for the neck."
"There's no way a man's neck, with all that tissue hanging down, can be graceful," said Dr. Phil Haeck, the president of the American Society of Plastic Surgeons. He said he has done two neck-only lifts for every three facelifts in his practice this year.
Learn more about neck lift surgery.