Looking for the Perfect Last Minute Gift? Check Out Our Additions to Oprah's Beauty Gift Guide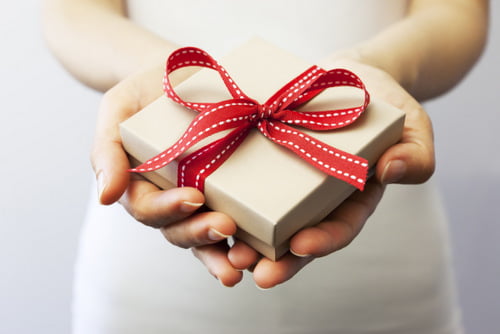 We've all been there: you've wrapped all of the gifts you lovingly selected for friends and family, but just as you're about to put the scissors and tape away, you realized you forgot someone. Luckily, Oprah has made shopping for the beauty lover in your life easier than ever with her annual beauty gift guide.
Check out her top picks, and a few of our own contributions, below!
The Gift of Pampering
For the friend who enjoys fresh scents, sudsy baths, and touchably soft skin, you can't go wrong with bath sets.
Oprah says: Jo Malone Long Bath and Body Collection is the perfect combination of luxury and pampering with an included shower oil, rich body cream, and silky soap.
We say: Add a deliciously scented bath bomb to the mix, and you'll be giving the gift of the perfect bath! We're all fans of the variety offered by LUSH.
Keeping it Colorful for the Cosmetics Fan
Have a loved one who never leaves the house without perfectly winged eyeliner or a bold shade of lipstick? There are plenty of great products out there that make wonderful stocking stuffers.
Oprah says: The Sofia Five-Piece Petites Le Marc Collection of red and pink mini lipsticks bundled in a cute little clutch will make any lipstick lover happy. And Sephora's Ombré Obsession eyeshadow palette is sure to dazzle her creativity.
We say: While cosmetics make great gifts, it can be hard to pick out just the right shades for another person. Instead, offer a gift card for their favorite cosmetics store.
Beautiful Skin Never Goes Out of Style
If your friend is constantly striving for perfect skin, products and gadgets to make the process easier will likely bring a smile to his or face.
Oprah says: tech and beauty meet perfectly in the Foreo Luna Mini Deep Cleansing Essentials kit, an exfoliating facial brush that comes with a day and night cleanser.
We say: why not treat a friend to a professional skincare treatment? While at-home tricks are tempting, nothing beats an expertly applied facial or skin renewing chemical peel.
Still not sure? Read Oprah's full list, or contact us to find out more about how we can help you pick out the perfect skincare product or treatment for your friends and family!