Eyelid Fat Removal Technique Less Invasive than Traditional Blepharoplasty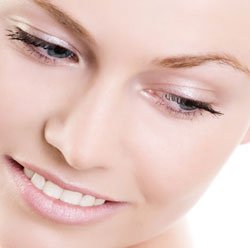 If you've developed fat deposits in the inner corner of your eyelids as you've aged, a new technique may allow you to have them removed without traditional eyelid surgery, reports MarketWatch.
According to Dr. Sheila Barbarino, who authored an article on the technique that was published in the American Journal of Cosmetic Surgery, traditional eyelid surgery involves a horizontal incision that runs the entire length of the upper eyelid in order to reach and remove the fat.
The new method, developed by cosmetic surgeon Dr. David Morrow, "allows us to remove the fat pad through a 3-4 mm oblique stab incision. This safe, time efficient and minimally invasive procedure yields excellent outcomes with a far smaller scar," says Dr. Barbarino.
The procedure is done under local anesthesia and takes only about 10 minutes on average.
"In situations where patients just require the removal of the fat pad, this procedure has an excellent success rate. Over a 20-year period, our patients have reported extremely high satisfaction rates with no complications related to the technique," says Dr. Morrow. The authors have performed the technique on 979 patients.
If you don't need traditional upper blepharoplasty and are just bothered by the fat on your upper eyelids, the technique offers many benefits. It's quick, effective, and safe. However, if you have more concerns than just fat pads, traditional eyelid surgery may be right for you. In addition to removing fat deposits, it can also target the following problems:
Excess skin that creates a fold
Eyelid surgery may also be done for functional purposes, as well as cosmetic. Some patients get the procedure to correct impaired vision due to sagging upper eyelids.
Contact Dr. Haiavy in Rancho Cucamonga and Victorville, CA, for more information on eyelid rejuvenation.