Enhance Your Figure with a Breast Lift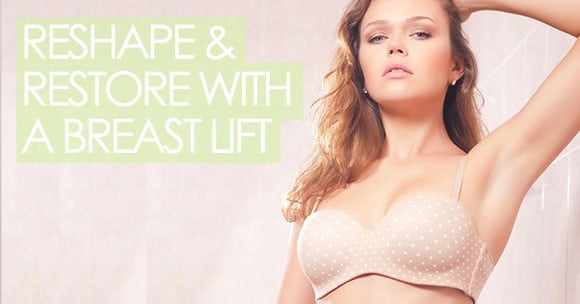 Are you tired of dealing with drooping or sagging breasts? If you are ready for a mini makeover that will enhance your appearance and give you more of a feminine figure, talk to Dr. Haiavy about the benefits of a breast lift. Breast lift surgery can transform your upper body to create the ideal feminine contours you've always wanted. If you are happy with the size of your breasts, but want them to appear perkier and more youthful, an LA breast lift could be just what you need to enhance your appearance.
Is a Breast Lift Right for Me?
Drooping or sagging breasts can be a side effect of the aging process, weight loss, or pregnancy. Many women who have undergone multiple pregnancies end up with sagging and deflated breasts. In this case, a breast lift performed in conjunction with breast implants can be very effective for restoring your youthful contours. You may be a good candidate for an LA breast lift if you are dealing with any of the following problems:
Drooping or pendulous breasts
Misshapen or asymmetrical breasts
Sagging breasts with downward-pointing nipples
Irritated or chafed skin underneath the breasts
Excessive skin laxity around the breasts
Lack of breast volume
Dr. Haiavy can use one of several breast lift surgery techniques to restore sagging breasts and create more attractive contours. If you want to increase your breast size, we can discuss different options for getting breast implants during your consultation.
LA Breast Lift Surgery Techniques
Dr. Haiavy may perform this procedure using one of the following techniques: donut lift, lollipop lift, J type lift, or inverted T lift. The donut lift involves removing some of the skin around the areola and suturing everything in place after repositioning the tissues. The lollipop lift involves removing skin around the areola and lower part of the breast. The J type lift involves removing skin around the areola and inferior portion of the breast, and can help to create more cleavage. The inverted T lift is also known as the anchor lift and involves removing tissue from both sides of the skin folds underneath the breast.
If you are ready to improve your figure with a breast enhancement procedure, schedule your breast lift consultation with Dr. Haiavy to find out if you are a good candidate for surgery.