Cosmetic Voice Enhancement? It Happens, But Many Surgeons Don't Like It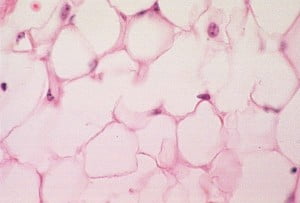 For the past hundred years, plastic surgery has been largely concerned with changing people's appearances. But what about changing their voices? According to a recent post on RealSelf, injectable procedures that can enhance vocal performances are becoming more popular – although many doctors consider these procedures to be too risky.
Like everything else, the voice naturally ages as we get older. British journalist Lynne Wallis, who found that she was sounding older, discovered a procedure called the "voice lift." During this procedure, says the Daily Mail, "fat is taken from the stomach and grafted on to the vocal folds to plump them up and enhance voice performance." This is a variant on facial fat grafting, which has become increasingly popular as an alternative to facial implants for lip and cheek augmentation.
In the United States, this procedure is commonly used for cosmetic purposes and can cost up to $25,000. In the United Kingdom, it can be used for medical purposes, in order to help patients with medical problems – such as recovery from throat cancer. Dermal fillers can also be used to alter the vocal cords. These procedures work by plumping up the cords so that the voice sounds less crackly.
However, the injections are limited in their effectiveness, and only tend to improve the voice for a few weeks. Plastic surgeons will almost always decline to surgically alter a normal voice because the risks and benefits are completely out of balance. It's the same reason why we don't perform surgical rejuvenation on the hands – these parts of the body are fragile and perform an essential function in everyday life.
In general, these procedures are very risky, and can be very expensive. Anyone considering a voice lift should consult with a surgeon who specializes in problems with the voice, and has experience using fat grafting or dermal fillers. In the meantime, there are a few things you can do to help your voice remain young – quit smoking, limit alcohol intake, and avoid straining your voice.