3 KEY SAFETY MEASURES TO BREAST AUGMENTATION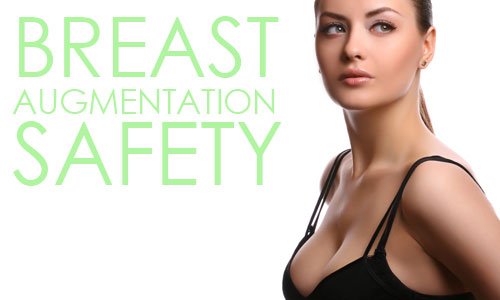 There is a frequently performed surgical procedure in the U.S. that is continuing to receive more and more patient satisfaction by the year – breast augmentation. And for women considering breast augmentation, there are three safety measures you can take to ensure peace of mind before, during and after your surgery.
#1 SAFETY MEASURE: CHOOSE YOUR BREAST SURGEON WISELY
Choosing your surgeon is the most critical part of your breast augmentation. Your safety and quality of results all depends on who is conducting your surgery.
When choosing a breast surgeon, you will want to look for a cosmetic surgeon who is certified by the American Board of Cosmetic Surgery (ABCS) and has plenty of experience with breast augmentation. Reviewing patient reviews and the surgeon's before and after gallery will help you to make a more comfortable decision.
#2 SAFETY MEASURE: RESEARCH CREDENITALS
When pursuing breast augmentation, you should find a highly credentialed cosmetic surgeon that you are comfortable with. Talk with them about what you are looking to get out of your procedure as well as their training and expertise in the field of breast enhancement.
#3 SAFETY MEASURE: ASK THE QUESTIONS
There are no stupid questions. Your surgeon is here to offer their advice and recommendations during your consultation, but you have a good amount of say regarding your procedure. Things like the type of implants, implant placement, and size are up to you, and you should feel comfortable asking the questions and making decisions that you are comfortable with.
Another rule of thumb for breast augmentation safety is that you should understand how important it is to follow all the pre and post-procedure guidelines given to you.