Newsletter

Volume I: Introducing the New Mommy Makeover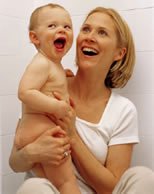 Becoming a new mother is a beautiful occasion. One of the most common requests for surgery in our office is from young mothers who want to restore their bodies to its pre-pregnancy state. But when most women want to go back to their prepregnancy figure, it becomes a difficult challenge.
As women know, after pregnancy and sometimes breastfeeding, the breasts tend to atrophy and deflate (go down in size) as well as relax or sag. To correct these problems, we often perform breast augmentation and/or a breast lift. The augmentation involves placement of an implant (saline or silicone) and the lift is a skin tailoring procedure to remove the excess skin at the lower portion of the breast and raise the nipple/ areolar complex to its original position. Some new mothers opt to have these two procedures done simultaneously.
The second most common procedure we perform for new mothers is abdominal contouring. We often see young women complaining of a bulge in their stomach that they can't get rid of despite weight loss and exercise. There are many possible options of treatment for the abdomen depending on the individual anatomy and needs. The options are:
Liposuction or Lipo-Selection by VASER
Liposuction with Dermolipectomy (Small Skin Excision)
Mini Tuck (Dermolipectomy with Lower Abdominal Muscle Tightening)
Full Tummy Tuck
We often times combine breast augmentation and abdominal contouring procedures at the same time as a package for new mothers. We specialize in performing the breast augmentation through the same belly button incision that we use for the tummy tuck, therefore leaving no scars on the breast. We also offer a pain pump to the patients post-operatively which reduces the pain from both procedures during recovery.
We want to reassure you that our surgeons, anesthesiologists, surgery counselors, registered nurses and the entire staff at Inland Cosmetic Surgery, will help you from the very first step and follow-up with you after recovery so that you may have a safe, pleasant and comfortable surgical experience here.
---
Patient Safety is #1 at Inland Cosmetic Surgery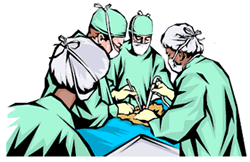 Recently in the news, there has been a lot of negative publicity about plastic/cosmetic surgery. It is interesting that a lot of people do not associate cosmetic surgery with the usual risks of surgery. The truth of the matter is that cosmetic surgery usually involves anesthesia and recovery just like any other surgery. Therefore, we at Inland Cosmetic Surgery review the patients' medical history thoroughly before considering surgery.
There has been times when both Dr. Farzaneh and I have discovered some unusual medical disease or issue that were previously overlooked by the patients' primary care physicians.
In addition, we include blood work and require a full workup when necessary for our patients. At Inland Cosmetic, your safety is our number one concern.
There have been occasions where patients were frustrated by the thoroughness of our presurgical workup! But they have to know that these tests are all done to insure their safety.
To make this process easier, we include the blood work in your preoperative session and the fees are included as part of your surgical fee.
We have an excellent team of anesthesiologists, nurse anesthetists, operating room nurses and technicians. As a surgeon and diplomate of the American Board of Cosmetic Surgery, I strive to provide my patients with the best care possible.
Dr. Haiavy, along with his staff of anesthesiologists, nurses and OR technicians, has performed over 10,000 cosmetic procedures at Inland Cosmetic Surgery Center.
---
Paper Published in Plastic Surgery Journal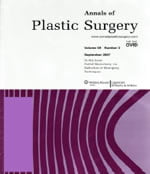 Our previous fellow, Dr. William Brennan, reviewed my experience with the trans-umbilical (belly button) breast augmentation. The results of the study were published in the September issue of Annals of Plastic Surgery. Dr. Brennan reviewed 484 cases performed by Dr. Haiavy from 2002 to 2004. In addition to reviewing the results, 245 patients filled out a one year post operative survey.
The results of the study showed a 98% satisfaction rate from the belly button breast augmentation procedure. Risks and complications were also reviewed. Capsular contracture remained one of the most important sequelae that can affect patient satisfaction. Our rates of complications such as deflation, capsular contracture, infection and replacement were lower than the published rates from the implant companies.
Of note, was that the infection rate to the breast during this study was zero (0). The TUBA continues to be one of the most popular routes of implant placement requested by our patients.
For a full text article, visit our website under Dr. Haiavy's biography.
---
Wake Up Your Skin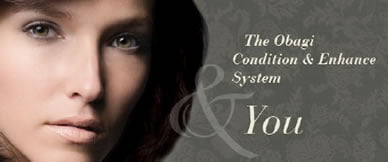 Schedule Your Complimentary Skin Care Consultation with our Esthetician, Marlene, today to find out about which options are right for you.
The Obagi Condition & Enhance System is the essential component to improving the overall results of your facial rejuvenation procedure. This system contains a proven therapeutic combination that works at a cellular level to treat effects of aging and restore the appearance of normal, healthy skin cells.
It works to improve your overall facial appearance by addressing and inhibiting:
Sun Damage
Fine Lines and Wrinkles
Rough Skin
Hyperpigmentation (discoloration)
Erythema (Redness)
Acne
Future Skin Damage
If you are interested in undergoing a facial rejuvenation procedure, this system will complete your overall appearance to give a better than healthy, vibrant skin.
This system is also used in conjunction with Botox, Fillers, Microdermabrasion, Chemical Peels, Laser Resurfacing and Facial Surgery. Be confident in your appearance and look as young as you feel.
---
Fellowship Update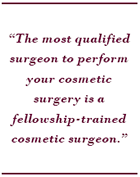 As a Diplomate of the American Board of Cosmetic Surgery, I chose to be the director of a fellowship program that teaches surgeons to specialize in cosmetic surgery. For those that are not familiar with the term fellowship, it is a year of additional training after completion of residency , in a particular specialty (In this case cosmetic surgery).
This not only fuels my passion for teaching, but also allows me to interview the top surgeons nationwide that apply to the fellowship.
Dr. Brent Rosen, was chosen as this year's fellow after a tough selection process. He completed his residency training in Head and Neck Surgery and Facial Plastic Surgery. He moved to join us in July of 2007 with his wife and three kids from Philadelphia. In addition to being a highly skilled surgeon, he is caring and compassionate to all of our patients. I encourage you to schedule a consultation with him so you can take advantage of our fellowship discount.
Since a fellowship is an "elite" qualification that only a small number of surgeons performing cosmetic surgery can claim, it is important to check for "fellowship trained" surgeons when seeking cosmetic surgery.
---
Our Trip to Israel, The Holy Land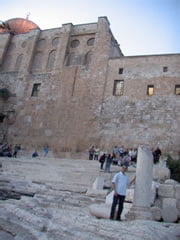 I took my family to Israel this past October. The weather to our surprise was warm and humid the whole time. We got a chance to visit our relatives and a couple of surgeons I trained with in New York.
The highlight of our trip was the visit to Jerusalem, specifically the archeological digs by the old temple. It was amazing to see stones and structures that were there over 2000 years ago still be in place.
During the tour we were shown a computer recreation of the second temple (a program written at UCLA) and went out to see the actual structures in existence today.
Of course, a lot has changed since except one thing: Jerusalem is the city of God and is holy to all mankind and religions.
I encourage you to visit Israel and Jerusalem sometime in your life. It was one of the most memorable trips we've ever had.
---
Inland Cosmetic in the Media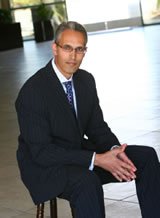 We were recently featured in a program called the wedding survival guide in the Women's Entertainment (WE) network. In the program they featured two of our patients that had undergone surgical procedures as well as non-surgical procedures at our center prior to their big day.
Having operated on many brides and grooms prior to their wedding, I was able to come up with a timeline for full recovery from various treatments that can be considered by the bridal party prior to the big day. For details of the timeline you can visit our website under Bridal Packages and print a copy or stop by the office and we will be happy to provide one to you. We offer special discounts to the wedding party for procedures ranging from skincare to injections to cosmetic surgery.
You can view the segment that was aired on Youtube.com, search word, Dr. Haiavy.
Inland Cosmetic was also featured on Public Broadcasting Station (PBS) as one of the premier cosmetic surgery centers of the Inland Empire. The show concentrated on the growth of the Inland Empire and services available that people are unaware of, such as the services offered in our office.
At Inland Cosmetic we provide our patients with the best possible treatment. You don't have to go to Eastvale to get pampered and get stellar service!
"My commitment is to my patients."
—Dr. Haiavy
---
Laser Rejuvenation in Combination with Facelift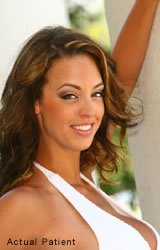 I always thrive to find the best combination of procedures for my patients. When it comes to facial rejuvenation, combining a facelift with laser resurfacing is one of the best combinations.
Facelift is a procedure whereby we lift the sagging structures of the midface, jowl and neck. There are many different lasers available. Most laser treatments diminish surface irregularities, sun damage and wrinkles. Some lasers will result in actual peeling of the skin and regeneration, such as the CO2 laser, which requires additional recovery.
Other non-invasive lasers such as the Syneron Laser will require multiple sessions to diminish sun spots, red spots and blemishes on the skin and require NO down time.
Either of these modalities can be used in combination with a facelift procedure depending on the severity of laxity, aging and sun damage. The ideal candidate for this combination procedure would be those who want to drastically diminish laxity as well as surface irregularities or sun damage from their face. Most of the patients generally recover from this combo in a matter of 10-14 days.
No matter which facial treatment you choose, maintenance of your skin care and sun protection are essential for longevity of results.
---
Men & Liposuction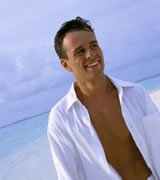 In recent years, we have seen an increase in the number of men seeking cosmetic surgery. The procedures most commonly performed are Botox, fillers, laser hair removal, neck lift and liposuction.
Liposuction has advanced tremendously in recent years with the introduction of the tumescent technique. In addition, combination of the tumescent technique with ultrasonic VASER machine enhances the results.
This combination allows for selective liposuction that enhances the fat removal and promotes skin shrinkage therefore resulting in a quicker recovery time.
Most common areas of treatment for men is the abdomen, waist, chest and flanks or love handle area.
The success of results depend not only on technique but also on the patients' weight management and skin elasticity.
Latest statistics from AACS show that 21% of patients who have had cosmetic surgery are male.