PALOMAR FRACTIONAL LASER aka FRAXEL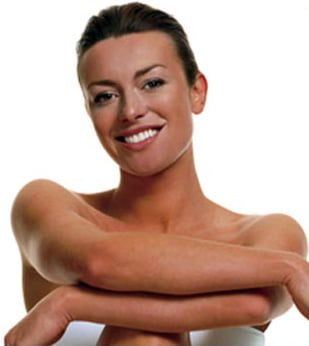 What is it good for?
Diminishing Surgical Scar

Diminishing Acne Scars

Diminishing Stretch marks (Striae)

Skin Resurfacing to give a renewed glow
How do I feel after the treatment:
Area treated may feel hot for about 2 hours after the treatment.  Can use cold packs or Aloe Vera immediately after the treatment.

You may feel 2-3 days of redness, pinkness, swelling, warmth or tightness.

Can use make-up the next day

"waffle" look or "slept on gauze" look for about 1 week

Avoid the sun for a few days.  SPF 30 or higher
How many treatments do I need?
1 Treatment per month

3-5 treatments total

Continue to see results 6 months after the last treatment
How Does it Work?
FOR FINE LINES/WRINKLES AND RESURFACING:
The laser delivers light in an array of narrow, focused "microbeams" to create columns of coagulation within the skin.  These columns initiate a natural healing process that forms new, healthy tissue.  This results in improved skin appearance.

The Laser causes collagen reforming giving a renewed cellular appearance
FOR SCARS:
Laser scar treatment is appropriate for surgical scars and acne scars and works on any skin type.

Laser scar treatment uses "fractional" pulses of laser light to break down scar tissue and help generate healthy new tissue, light in color and more even in texture.

3-5 treatments will be needed.
FOR STRETCH MARKS:
Laser stretch mark treatment is a non-surgical procedure that uses pulses of fractional laser light to break down stretch marks triggering new tissue production at the site and improve the appearance of your skin.

In just a few simple treatments, redness can be reduced and stretch marks can be smoothed.
HOW IS THIS DIFFERENT FROM CO2 LASER?
CO2 uses the ablative method, which removes the epidermis layer of skin.

The 1540 uses non-ablative method: sending light pulses into the epidermis and dermis, while leaving the top layer of skin intact.

This allows for a quick recovery with the Fraxel Laser.
How Much do Treatments Cost?
Prices are per treatment.   You can also save by buying a package as most will need a total of 3-6 treatments.
Regular price      Special Feb. price         Package of 3 (Feb. special)
Full face 600                         450                                         1200
Chest       450                         350                                         900
Hands      350                         250                                         650
Small area of stretch marks starting at $250 (price determined at consultation)
Surgical Scars starting at $150 per session (price determined at consultation)
The February specials are only good for treatments done in February so book your consultation today at 909-987-0899.