Breast Implant Maker Mentor Corp. Bought for $1.1 Billion
The United States' foremost breast implant maker Mentor Corp. (MNT) succumbed to Johnson and Johnson (JNJ) at the stunning price of $1.1 billion on December 1, 2008.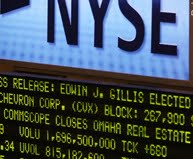 With the declining market, Mentor tried to boost sales of silicone breast implants, which have typically generated twice the revenue as saline implants once the FDA had lifted the fourteen-year ban on them two years ago.
Michael Weinstein, a JP Morgan analyst, believes that the recent economic plunge has forced Mentor Corp. to give way to J&J, even though they will continue to stand alone.
Although 90% of Mentor's income is generated from breast implants, they have decided to increase their profile by adding another product to their line – PurTox.
PurTox is a neurotoxin that fights facial wrinkles and the FDA is estimated to give it approval by mid to late 2010. When this happens, Allergan, the makers of Botox, will be in competition with whatever cutting edge or price break that PurTox has to offer.